Electric Forest Announces 2012 Festival Dates
[ Oct 20, 2011 - Share ]
Today, Electric Forest is pleased to announce the event dates for next summer:

June 28 – July 1, 2012

Check out the announcement video here: www.electricforestfestival.com

After an exceptional inaugural year, Electric Forest is thrilled to be returning to one of the country's most beloved music festival sites - the Double JJ Ranch in Rothbury, Mic...

Cincygroove.com 4 year Anniversary 11/18
[ Oct 17, 2011 - Share ]
Cincygroove.com is celebrating their 4 year Anniversary on 11/18 at The Madison Theater with ekoostik hookah, Hickory Robot, and Carole Walker

Cincygroove.com is very proud to be celebrating its 4 year anniversary on 11/18 at The Madison Theater in Covington, KY. Music for the evening will be provided by headliner ekoostik hookah and local openers Hickory Robot and Carole Walker. In the spirit of the upcoming Thanksgiving season, Cincy ...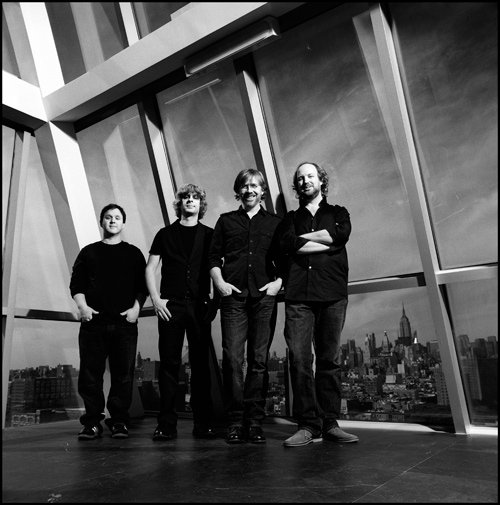 Phish Announce 2011-2012 New Year's Run At Madison Square Garden
[ Oct 13, 2011 - Share ]
At the end of December, Phish returns to Madison Square Garden in New York, New York for a four-show Holiday/NYE Run to close out 2011. The band has played 19 shows to date at MSG, beginning with its December 30, 1994 concert and including last year's three-night stand, which concluded on New Year's Day.
A limited number of tickets for all four shows are available directly through Phish Tickets' online ticketing system at http://p...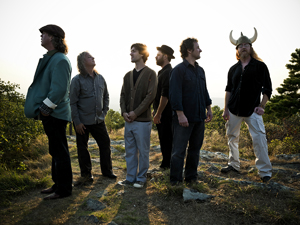 Hangtown Halloween Ball kicks it up a notch!
[ Oct 10, 2011 - Share ]

Tickets are moving fast for the inaugural Hangtown Halloween Ball set to take place at the gateway to the High Sierras on October 28-30. The three-day festival will feature a stellar genre-bending line up of some of the nation's top independent performers, including the late addition of urban-Latino sensation Ozomatli. Plus,...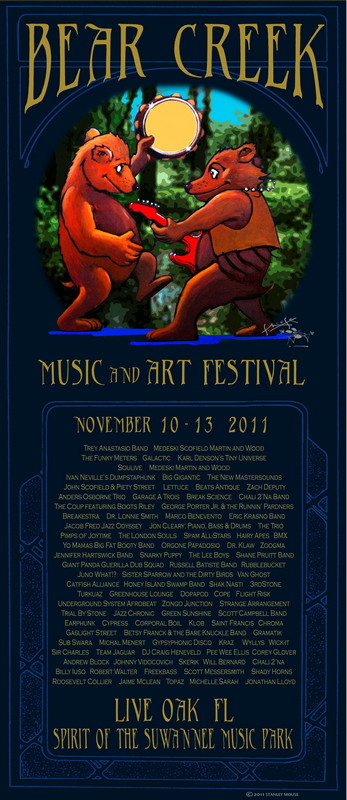 Bear Creek Music & Arts Festival Releases Daily Schedule, Pre-Party Details and More
[ Oct 6, 2011 - Share ]
Bear Creek Music & Arts Festival held this November 10 - 13, 2011 at Suwannee Music Park in Live Oak, FL has just released the daily performance schedule as well as additional details about pre-parties, costume theme nights, ticket prices and more. The festival lineup includes Trey Anastasio Band (only Florida performance), Medeski, Martin, Scofield and Wood, Galactic, The Funky Meters, Big Gigantic, Soulive, Karl Denson's Tiny Universe and many more. Full lineup details ...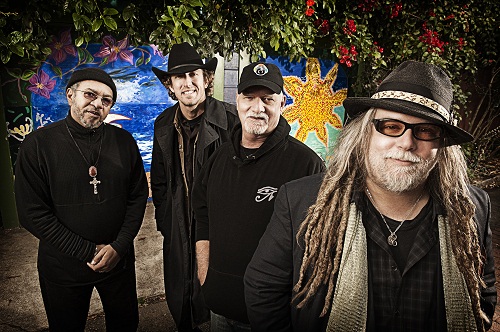 7 Walkers Fall Tour Dates Announced
[ Sep 30, 2011 - Share ]
7 Walkers, the revered band featuring legendary drummer and Grateful Dead co-founder Bill Kreutzmann, guitarist Papa Mali, multi-instrumentalist Matt Hubbard (Willie Nelson, Fastball) and legendary New Orleans bass man George Porter Jr. (The Meters, Funky Meters) today announce a run of fall tour dates that bring them to U.S. points south and west. Included along the tour are stop in hometowns of New Orleans ...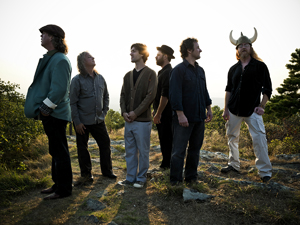 Railroad Earth Kicks Off Fall Tour 2011
[ Sep 28, 2011 - Share ]
Railroad Earth will hit the ground running this fall with a Southern tour that kicks off right at the turn of October. The six-piece band will start their tour on the Eastern Seaboard, with dates in Delaware and Virginia, before rolling the train Southwest to Tennessee, Ohio, Arkansas, Louisiana and Alabama, and then turning back East for shows in Georgia, Florida and North Carolina. October wraps up with their highly buzzed-about glam-camping event, the View full article...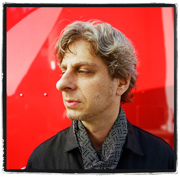 Mike Gordon Fall Weekends Announced; Pre-Sale Has Begun
[ Sep 28, 2011 - Share ]


Mike and his band return to the road this Fall for a short and sweet handful of shows spanning two weekends on the East Coast in support of his studio album, Moss.

During the first weekend, the band will return to the impenetrable state of New Hampshire and perform in Portsmouth and Lebanon. Three weeks later the band will pick back up and play Pawtucket, RI and Albany, NY. The band will also return to Northampton, MA, where they played their inaugural gig together back in 2008.

...

Keller Williams Announces Fall Dates and NYE Plans
[ Sep 21, 2011 - Share ]
Since Keller Williams first appeared on the scene in the early '90s, he has helped define the term independent artist. Looking at the diversity of his fall plans, you can certainly ascertain why. Look for Keller on tour through the end of the year in several of his various incarnations, including his newest collaboration – The Travelin' McCourys Featuring Keller Williams – debuting this fall at Magnolia Fest, Voodoo Music Festival, and others. Also announced today, a N...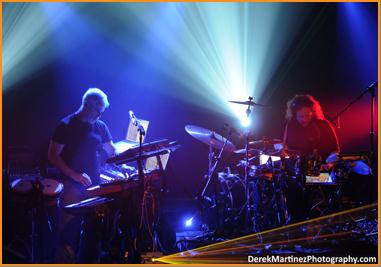 EOTO Launches National Fall-Winter Tour
[ Sep 18, 2011 - Share ]
With their 2011 Sonic Bloom appearance, the two-headed bass juggernaut EOTO has officially hit the 5 year mark. What began, half a decade ago, as a late-night, after-party experimental electronic project has evolved into a full-fledged headlining behemoth. The drummer-producer team of Jason Hann and Michael Travis has pioneered...

Del McCoury Band releases "Old Memories: The Songs of Bill Monroe
[ Sep 17, 2011 - Share ]
(Nashville, TN)…This September marks the 100th anniversary of Bill Monroe's birth, and not surprisingly, there have already been plenty of tributes to the Father of Bluegrass Music, with more still to come. But when listeners turn to Old Memories: The Songs Of Bill Monroe--released digitally September 27th with a vinyl release following on October 25th--what they hear won't be the result of a carefully craf...

Soulive & Lettuce Announce Royal Family Ball Fall Tour
[ Sep 17, 2011 - Share ]
Brooklyn, NY -- Preeminent soul-funk trio Soulive, fresh off hosting their first ever festival The Royal Family Affair earlier this summer, have announced a full-on Royal Family Ball tour for Fall 2011. The run will see the return of Soulive to eight cities, including New York City, Chicago, Boston, Portland, Pittsburgh, Falls Church, Philadelphia and a two-night Halloween blowout in Burlington. Joining Souli...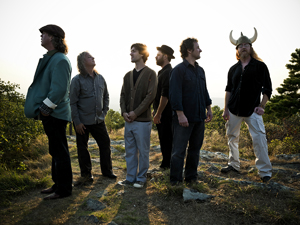 Railroad Earth and Pet Projekt Announce The Hangtown Halloween Ball
[ Sep 12, 2011 - Share ]
Grab your tents, costumes and dancing shoes, Railroad Earth, in conjunction with Pet Projekt, has booked a two-night Halloween extravaganza in beautiful Placerville, CA for the inaugural Hangtown Halloween Ball. The glam-camping event will take place at the beautiful View full article...
Bob Weir's TRI Studios Hosts Slightly Stoopid and Guests
[ Aug 28, 2011 - Share ]
(San Diego, CA – August 24, 2011) Slightly Stoopid is pleased to announce their live debut at Grateful Dead/Furthur founding member Bob Weir's TRI Studios on Tuesday, September 13, 2011. The band will perform two sets (acoustic & electric) and the performance will feature guests Karl Denson (Greyboy Allstars, Tiny Universe), Ian Neville (Dumpstaphunk, Funky Meters), and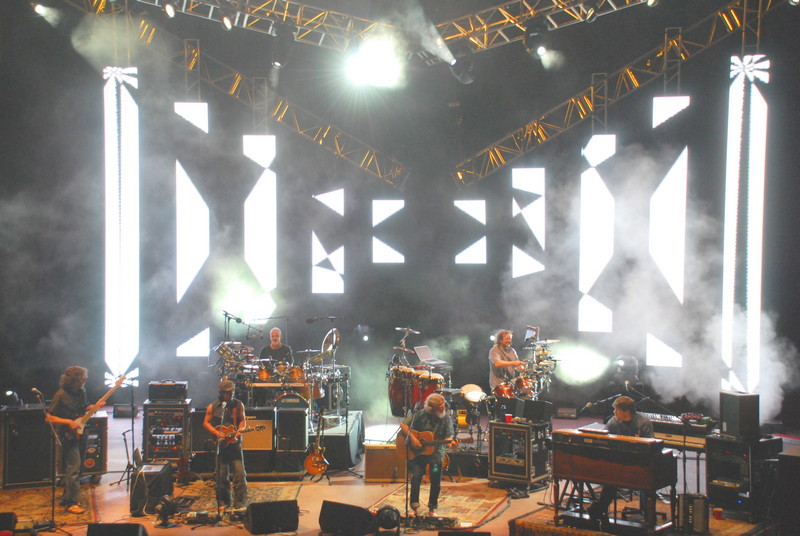 The String Cheese Incident Announces Fall Dates
[ Aug 23, 2011 - Share ]
Today, The String Cheese Incident announced their first multi-city run in four years. "Roots Run Deep" 2011 begins Thanksgiving weekend and travels through southern and eastern U.S. historic venues including Atlanta's legendary Fox Theatre, a return to the newly re-opened Georgia Theatre, Nashville's landmark Ryman Auditorium (with a special acoustic first set), and a two-night stand at New York City's magnificent United Palace. The full list of tour dates is inc...