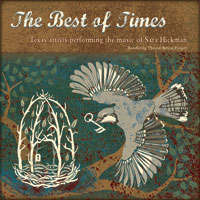 Willie Nelson and More Pay Tribute to Sara Hickman on Best of Times
[ Aug 23, 2011 - Share ]
Nashville, Tenn. - With an unwavering dedication to increased awareness and funding for arts education and a passion for art and the creative process, Sara Hickman provides a unique and powerful voice for women, her generation and the value and importance of the arts in school. It is no wonder more than 30 Texas music legends including Willie Nelson, Rhett Miller, Shawn Colvin, Robert Earl Keen and dozens more have come together to both pay tribute and add to her philanthropic endeavors with ...

The Jam Stampede Remembers Ron "Pigpen" McKernan
[ Aug 23, 2011 - Share ]
The Jam Stampede remembers Pigpen and will do a healthy dose of Pigpen on the day of his birthday, September 8. Plenty of Dead tunes will abound and we do one more spin around the sun for Pig.
Starting a rock band was actually Ron McKernan's idea, and he was its first front man, delivering stinging harmonica, keyboards, and beautiful blues vocals in the early years of the Warlocks/Grateful Dead. Nicknamed "Pigpen" for his funky approach to life and sanitation, he was born into a famil...

iClips to Live Stream STS9 from Red Rocks Amphitheatre, Sept 9 and 10
[ Aug 17, 2011 - Share ]
The time of year has come again for STS9's annual stop at the famed Red Rocks Amphitheatre. Since their first performance in 2003, the band has made Red Rocks a home away from home having played the venue over 10 times now with a total supporting cast of nearly 30 cutting edge acts in their prime sharing the stage with them through the years. In that time, they've been joined at Red Rocks by a plethora of music legends from Thievery Corporation, Jurassic 5, Pretty Lights, Bassnect...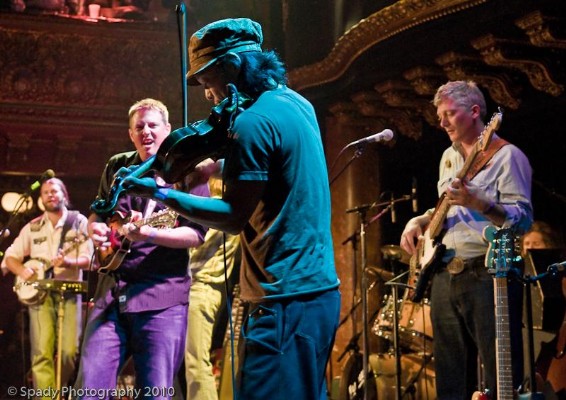 Poor Man's Whiskey - Fillmore, SF Darkside of the Moonshine, w/Michael Kang – Nov 11, 2011
[ Aug 17, 2011 - Share ]
Poor Man's Whiskey will perform their incredible bluegrass interpretation of Darkside of the Moon at the Fillmore, San Francisco on Nov. 11th, 2011. The band has not performed the Darkside of the Moonshine in San Francisco since 2008. This time around, PMW has Michael Kang (String Cheese Incident) sitting in on the fiddle. Michael will add a new dimension to this high energy performance that showcases the bands take on this Pink Floyd classic in its en...

Yonder Mountain String Band's 6th Annual Harvest Music Festival
[ Aug 16, 2011 - Share ]
Colorado's acclaimed neo bluegrass quartet, Yonder Mountain String Band, will host the 6th Annual Harvest Music Festival at Mulberry Mountain in Ozark, Arkansas from October 13 – 16, 2011. Home to two nationally celebrated festivals – Wakarusa and Harvest Music Festival – Mulberry Mountain stands as one of the country's most remote and scenic live music venues. A family friendly and c...

Greensky Bluegrass Release 'Handguns' October 4
[ Aug 10, 2011 - Share ]
An independent band nationally-recognized for their live show, Greensky Bluegrass defy the boundaries of acoustic music with their self-produced fourth studio effort, Handguns, released on October 4.

This new studio offering is a brave expression of what separates their original music from the rest of the bluegrass genre. For years, while the Kalamazoo, MI band has been gaining recognition for their high energy live show, Handguns proves that they can...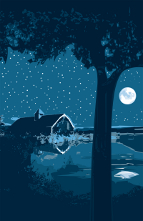 Shoe Fest: Roots Rock at its Best
[ Aug 10, 2011 - Share ]
Chicago, IL (July 27, 2011) Shoe Fest is proud to present a three day outdoor music camping event exclusively featuring live music performances, September 9-11, 2011. The historic Stonehouse Park in Earlville, IL will host the festival in its first year.
Great American Taxi, Kyle Hollingsworth Band and Split Lip Rayfield will be joined by Chicago regional acts such as Family Groove Company,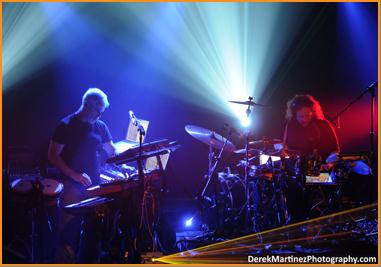 EOTO Kicks Off Fall Tour With Free Live Download
[ Aug 5, 2011 - Share ]
2011 marks the fifth anniversary for the nationally touring outfit EOTO. The project that started as a late night experiment has grown into a full-fledged headlining machine complete with all original HD eye candy. To celebrate their success, the band is releasingtheir highly sought- after performance from the 2011 SONIC BLOOM festival for free downloa...

Trey Anastasio Band Fall Run 2011
[ Jul 27, 2011 - Share ]


Trey Anastasio Band will play a handful of shows this fall, with two Florida festival appearances bookending the short outing. TAB will perform at the Langerado Music Festival in Sunrise, FL for the first time since 2007, headlining the main stage on Sunday, October 9. The band will play shows in Montclair, NJ, Silver Spring, MD, Charlotte, NC, Charlottesville, VA and Atlanta, GA before returning to Florida to headline the Bear Creek Music Festival in Live Oak on Saturday, November 12.

<...

YarmonyGrass Festival Next Weekend
[ Jul 26, 2011 - Share ]
Ticket sales are underway for the 6th annual YarmonyGrass festival set to take place on the Colorado River from August 5th-7th. The boutique festival aims to cater to the vibrant outdoor sports and music community boasting a prime location for river rafters, single track bikers and fishing enthusiasts during the day and each night plays host to one of the best string-centric outdoor music events in the Rockies. This year's line-up will f...

The Disco Biscuits Release Latest Studio Album – Otherwise Law Abiding Citizens
[ Jul 13, 2011 - Share ]
PHILADELPHIA, PA - Released exclusively at Camp Bisco as the gates opened on Thursday, the Disco Biscuits' latest studio album - Otherwise Law Abiding Citizens - features the studio incarnations of many of the group's live show fan favorites in addition to some of the band's latest material.
Advance copies of Otherwise Law Abiding Citizens were sold to eager fans as they waited in line to enter the sold out Camp Bisco X. Copies were available throughout the weekend a...

N. Michigan's HOXEYVILLE Festival Announced with Umphrey's McGee, Mickey Hart Band, Greensky Bluegrass, Dumpstaphunk, Todd Snider & More Aug 19-21
[ Jul 13, 2011 - Share ]
Wellston, MI – The 9th annual Hoxeyville Music Festival, held August 19-21 in the Heart of the Manistee National Forest in northwest Michigan, announces a diverse lineup including fusion masters Umphrey's McGee, Grateful Dead drummer Mickey Hart Band, Michigan's rising newgrass stars Greensky Bluegrass, New Orleans-funk infused Ivan Neville's Dumpstaphunk, satirist songwriter Todd Snider,
The Big Up Fest Announces Performance Schedule & More
[ Jul 13, 2011 - Share ]
Ghent, New York, July 12, 2011-The Big Up Music & Arts Festival has announced their performance schedule for the second annual installment of the festival set to take place July 28, 29 and 30, 2011, at Sunnyview Farm located in Ghent, New York.
Headlining the event is EOTO, one half of the Colorado-based band The String Cheese Incident with players Michael Travis and Jason Hann. Also headlining are Tipper, Big Gigantic, Digital Tape Machine, RAQ, ...

Nitty Gritty Dirt Band's New Live EP Under the Big Top Vol. 1 Available Now
[ Jul 11, 2011 - Share ]
Nashville, Tenn. – July 8, 2011 – The iconic and profoundly influential Nitty Gritty Dirt Band (NGDB), often cited as a catalyst for an entire movement in Country Rock and American Roots Music, released their new live EP called Under the Big Top Vol. 1 this week. The EP features six fan favorites performed live including "Mr. Bojangles," "Bless the Broken Road" and "Fishin' in the Dark," which was recently certified GOLD ...

The Werk Out Festival Adds Talent to 2nd Annual Event
[ Jul 8, 2011 - Share ]
Dayton, OH – Ohio's up-and-coming jamband powerhouse, The Werks are thrilled to announce additional artists for the 2nd annual The Werk Out Festival, held Thursday through Sunday September 8–11 at Zane Shawnee Caverns in Bellefontaine, Ohio. New artists include The New Mastersounds, Future Rock, Everyone Orchestra with Michael Kang of The String Cheese Incident, The Ragbirds & many more.
Building off the success of last year&rsqu...