The Avett Brothers Live from Red Rocks, This Saturday on iClips.net
[ Jul 7, 2011 - Share ]
July 6th, 2011, Los Angeles, CA - The Avett Brothers' sold-out show, taking place on July 9th from Colorado's famed Red Rocks Amphitheatre, produced by AEG LIVE Rocky Mountains, will be available for live webstream on a pay-per-view basis at iClips.net. The full performance will also be delivered in real-time to the world's largest HDTV screen at Charlotte Motor Speedway in Concord, North Carolina, b...

Steve Kimock and Friends feat. Bobby Vega with Kyle Hollingsworth, Wally Ingram & special guests
[ Jun 29, 2011 - Share ]
Seminal guitarist Steve Kimock returns to San Francisco this summer with his elevated guitar explorations for a much anticipated show with Steve Kimock & Friends on Thursday, July 14th, featuring Bay Area veteran Bobby Vega (Zero, KVHW, Sly & the Family Stone) with Kyle Hollingsworth<...

Music on the Mountaintop Announces First Round of Performers for 4th Annual 2-Day Music Festival
[ Jun 27, 2011 - Share ]
Boone, NC (June 27, 2011) - Music On the Mountaintop has confirmed the list of performers slated for the fourth annual two-day music festival outside Boone, North Carolina this August 26-27, 2011. The performer lineup at the camping festival includes: Sam Bush; Railroad Earth; Greensky Bluegrass; Acoustic Syndicate; Yo Mama's Big Fat Booty Band; Frontier Ruckus; Town Mountain; Do It To Julia; Naked Gods; the Mantras; the New Familiars; the Lazy...

iClips and GenAudio Team Up For Enhanced Widespread Panic Webstream This Weekend
[ Jun 27, 2011 - Share ]
Morrison, CO (June 24, 2011) – iClips, the leading provider of live concert event broadcasting, and GenAudio Inc., developer of AstoundSound 3D spatial audio software, announce their relationship to enhance iClips webcast audio content. The Widespread Panic live concert event webcast, June 24 – 26 at Red Rocks Amphitheatre, will be presented in AstoundSound.

The AstoundSound special software implementation for live events, call...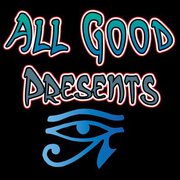 INTRODUCING 'ALL GOOD PRESENTS'
[ Jun 24, 2011 - Share ]
Jefferson, MD (June 23, 2011) Walther Productions announces today its name change to 'All Good Presents'. For the founders of the All Good Festival institution, concert promoters of hundreds of club and theater shows in the Baltimore and DC metropolitan area over the past 15 years and creators of the Amsterdam- based Jam in the Dam festival, the updated nomenclature makes perfect sense; they've launched a new website at w...

Avett Brothers Sold Out Red Rocks show - Live Simulcast and Stream
[ Jun 24, 2011 - Share ]
(June 23, 2011; Columbia Records; New York, NY) - The Avett Brothers sold-out show on July 9th from Colorado's famed Red Rocks Amphitheatre will be broadcast live via satellite to the band's hometown of Concord, NC on the planets largest HDTV screen. AEG Network LIVE is responsible for producing and shooting the entire event in HD and delivering it via iClips to Charlotte Motor Speedway. Charlotte Motor Speedway, home to the massive 80'...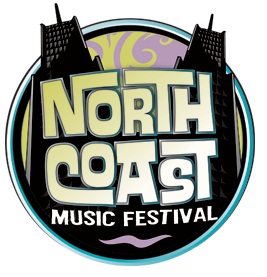 North Coast Music Festival News - After Parties & Toast of The Coast Contest details
[ Jun 23, 2011 - Share ]
North Coast Music Festival organizers have unveiled the last four at-large festival additions: Latyrx (a Reunion feat. Lyrics Born and Lateef the Truth Speaker), New Mastersounds, Lettuce and Lance Herbstrong. After today, the only three remaining spots on the entire bill will be rewarded through the second incarnation of the wildly popular "Toast of the Coast" pl...

Electric Forest Releases 2-Day Ticket, Schedule and Map
[ Jun 10, 2011 - Share ]
Electric Forest unveils a 2-Day Ticket, a reduced rate ticket that allows access to the show on Saturday, July 2 and Sunday, July 3. Also just released, the festival map and full performance schedule for Electric Forest 2011 – including slot times for Main Stage performers The String Cheese Incident (on Friday, July 1 and Saturday, July 2 and Sunday, July 3,) Tiësto (on Friday July 1), Bassnectar (on Saturday, July...

Emmitt Nershi Band to play Northwest String Summit July 21-24 at Hornings Hideout, Ore.
[ Jun 9, 2011 - Share ]
Portland, Ore. – The Emmitt Nershi Band featuring Drew Emmitt of Leftover Salmon and Billy Nershi of String Cheese Incident will return to their progressive acoustic roots and perform their own form of Newgrass Bluegrass at the tenth annual Northwest String Summit from Thursday, July 21 through Sunday, July 24, 2011 in Hornings Hideout near Portland, Ore. Featuring four days of music and camping, the boutique music festival will inc...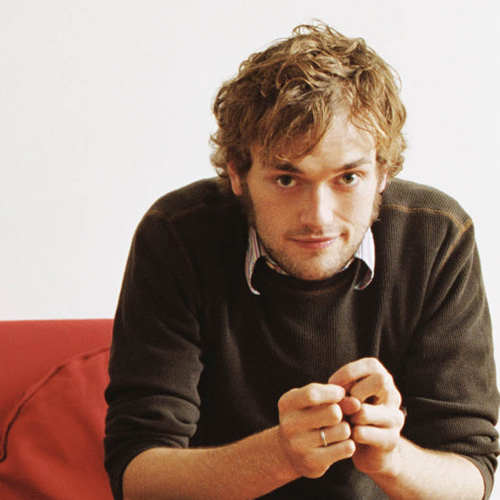 Chris Thile & Michael Daves and Tony Rice Perform One of Ten Free Shows at ELLNORA | The Guitar Festival
[ Jun 8, 2011 - Share ]
Tony Rice and Chris Thile & Michael Daves are among the artists to perform free shows at ELLNORA | The Guitar Festival at Krannert Center in Urbana, IL, September 8-10, 2011.

Tony Rice's nimble, progressive sound has earned 10 International Bluegrass Music Association Awards as well as a Grammy Award, and collaborations with Ricky Skaggs, ELLNORA alum Jerry Douglas, and Central Illinois native Alison Krauss have solidified his place in t...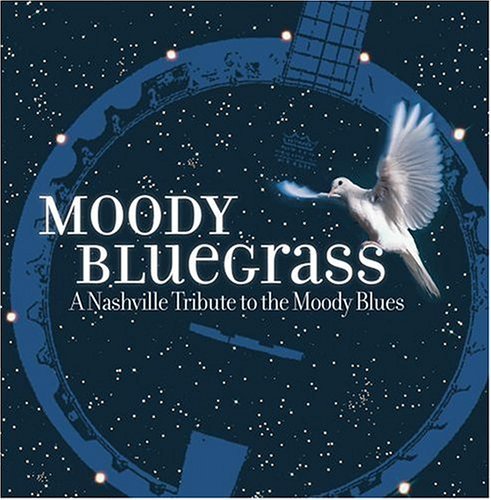 Vince Gill, Sam Bush, Ricky Skaggs and More Join Moody Bluegrass Two
[ Jun 7, 2011 - Share ]
Nashville, Tenn. – Following 2004's critically and commercially acclaimed tribute to the legendary Moody Blues, the GRAMMY nominated Moody Bluegrass, along with the highly successful Moody Bluegrass Live, Nashville's finest have come together again to honor the Moody Blues with Moody Bluegrass Two…Much ...

Yonder Mountain String Bandís Harvest Music Festival 2011 Artist Line Up
[ Jun 5, 2011 - Share ]
October in the Ozark Mountains might just be one of the most beautiful things you could immerse yourself in. We hope you will join us, along with Yonder Mountain String Band for the 6th annual Harvest Music Festival. This year's festival is four big days and will feature over 50 bands on four stages. Of course we will be offering a host of food and arts & crafts vendors. As for non music distractions, be sure take the time to explore all that the mou...

iClips.net to Stream Sold-Out Widespread Panic Red Rocks shows
[ Jun 5, 2011 - Share ]
For music fans all over the country, it wouldn't quite be summer without a run of Widespread Panic shows at Colorado's breathtaking Red Rocks Amphitheatre. For the band's 2011 visit – happening June 24-25-26 - iClips.net will be onsite documenting the sold out run. "Widespread Panic: Live From Red Rocks" webcast, available at View full article...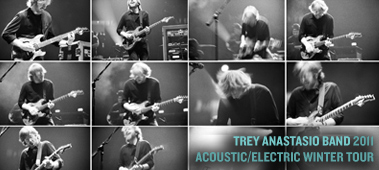 Trey Anastasio Band Added to Bear Creek Music Festival
[ Jun 1, 2011 - Share ]
Big IV Productions' Bear Creek Music & Art Festival is pleased to announce the addition of headliner Trey Anastasio Band to the upcoming 2011 fest set for November 10-13. Additional performers announced today are George Porter Jr. & The Runnin' Pardners, Russell Batiste Band, Honey Island Swamp Band and Corporal Boil as well as a list of Artists At Large including Will Bernard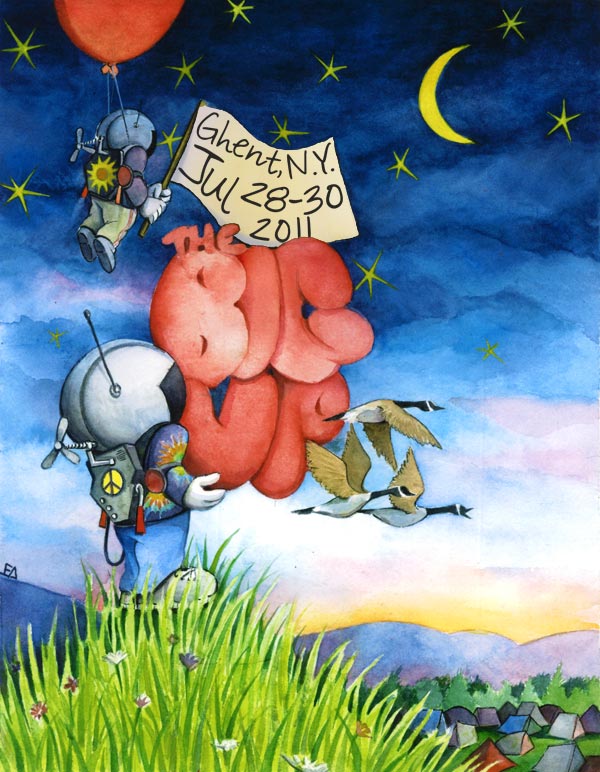 The Big Up Festival Announce Final Additions
[ May 27, 2011 - Share ]
Just added to the Big Up Music & Arts Festival lineup are: Zoogma, The Werks, Consider the Source, Cosmic Dust Bunnies, Moses & the Electric Company, Normal Instruments, Otis Grove, Insignya, Lespecial, Split Phase, Wobblesauce, Auto Orbit, Dirty Paris, Rogue Chimp, Outlet, The Edd, DJ Codiac, The Cyborg Trio, The Chronicles, Space Jesus, VIP, Mentally Ill & Leila, Ian Stewart, DJ Brad Lee, DJ Foges, One.man.And, Blue Boy Productions, Mother Fletcher, Mun and The Big Sway....