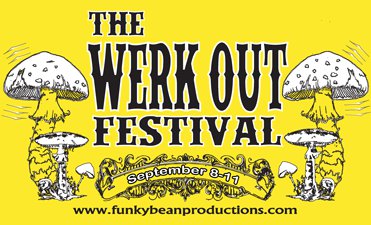 Ohio's Own THE WERKS Announce Lineup for 2nd Annual WERK OUT FESTIVAL September 8-11
[ May 25, 2011 - Share ]
Dayton, OH – Ohio's up-and-coming jamband powerhouse, The Werks are thrilled to announce their second annual Werk Out Festival, held Thursday through Sunday September 8–11 at Zane Shawnee Caverns in Bellefontaine.
Building off the success of last year's inaugural event, this year's Werk Out Festival gets even better with two nights of The Werks. Special guests include the nation's top tribute act, Dark Star Orchestra per...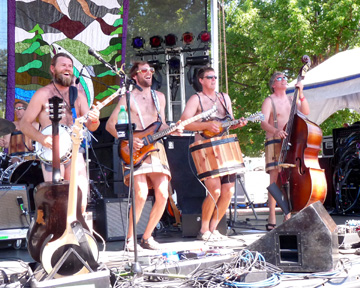 Poor Man's Whiskey – CD Release – May 20th, Great American Music Hall, SF, CA
[ May 19, 2011 - Share ]
Poor Man's Whiskey is very excited to share the results of many, many hours of hard work in the studio. "Goodbye California" is the bands 5th album and they could not be more proud of the effort. Goodbye California gets right to the heart of what PMW represents as a band. Featuring songs like Humboldt Hoedown, Ramblin' and the title track Goodbye California, the band has tried their best to reproduce the feel of a live show. This album represents an effort to give the listener a c...

Slightly Stoopid Announces Second Leg of Seedless Summer Tour with Rebelution, Shwayze & Cisco Adler
[ May 19, 2011 - Share ]
Today Slightly Stoopid announce the second leg of their Seedless Summer 2011 Tour, including shows at Governors Island (New York), Masquerade Music Park (Atlanta), Charter One Pavilion (Chicago) and many points in between. Pre-sale is happening now at www.slightlystoopid.com, with tickets available to the general public beginning Friday, May 20.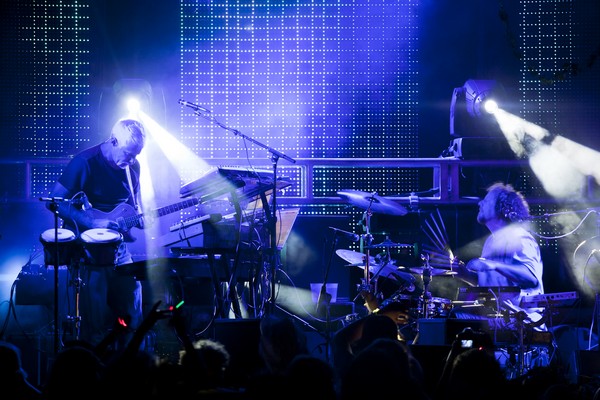 EOTO Releases 39-Song Tour Compilation
[ May 18, 2011 - Share ]
The cyber-kinetic bass juggernaut EOTO will release their third annual tour compilation K-Turns and U-Turns for download today, May 17th. Featuring 39 hand-selected live tracks, spanning four consecutive hours of music, the album captures the best performances of the year with crystal clear soundboard quality. The colle...

The Big Up Festival 2011 Final Lineup Announcement
[ May 18, 2011 - Share ]
Ghent, New York, May 15, 2011-The Big Up Music & Arts Festival to be held on July 28, 29 and 30, 2011, at Sunnyview Farm in Ghent, New York, announced today their 2011 final music lineup.
Just added to the Big Up Music & Arts Festival lineup are: Zoogma, The Werks, Consider the Source, Cosmic Dust Bunnies, Moses & the Electric Company, Normal Instruments, Otis Grove, Insignya, LeSpecial, SplitPhase, Wobblesauce, Auto Orbit, Dirty Paris, Ro...

New Cascadia Stage, Main Stage schedule for Northwest String Summit announced
[ May 18, 2011 - Share ]
Portland, Ore. – The 10th Annual Northwest String Summit (NWSS) recently announced the addition of the Cascadia Music Alliance's Cascadia Coffeehouse and Acoustic Stage, a centrally located, shady area to relax and have a snack while listening to live acoustic music before main stage music starts and following main stage conclusion each night.
Located in Hornings Hideout near Portland, Ore. from Thursday, July 21 throug...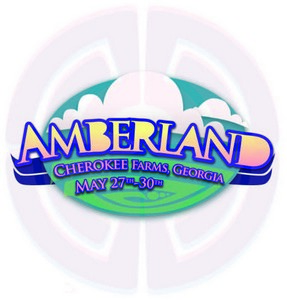 Perpetual Groove Lends a Hand
[ May 12, 2011 - Share ]
ATHENS, GA - The South is our home. It's where we got our start in Savannah, and where we live today in Athens. Our bond with our Southeastern fanbase is something very special. Having watched our beloved Georgia Theatre burn down not too long ago, we are no strangers to those facing difficult circumstances. The recent outbreak of devastating EF-4 tornadoes has really touched home for us and our families.
In an effort to do whatever they can to help, View full article...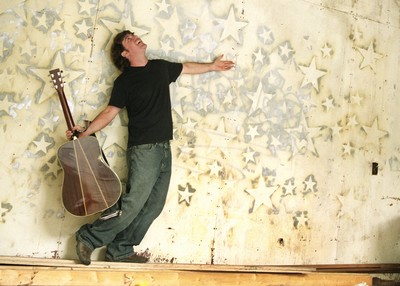 Keller Williams Donates Godin Guitar, Special Prizes to Mimi Fishman Auction for Tornado Victims
[ May 11, 2011 - Share ]

Virginia native Keller Williams today launches an online auction at www.mimifishman.org/auctions to benefit his southern neighbors who were impacted by the recent tornados that tore through the region. Hosted by the Mimi Fishman Foundation, the public can bid on a Godin Guitar cherished by Keller, a Golf Cart Ride and VIP Ti...

The String Cheese Incident releases Winter Carnival 2011 compilation through iTunes
[ May 9, 2011 - Share ]
The String Cheese Incident announces the digital release of Winter Carnival 2011, a live, 21-track compilation of songs culled from the band's recent Winter Carnival run at Colorado's brand new 1STBANK Center. Available exclusively at iTunes beginning May 24, 2011, Winter Carnival 2011 catches all of the energy and excitement from this epic run of hometown shows.

Four years had gone by since the last "Winter Carnival", The String Cheese Incident's annual celebr...

Slightly Stoopid Announces The Seedless Summer Tour with Rebelution, Shwayze & Cisco Adler
[ May 9, 2011 - Share ]
Slightly Stoopid today announce the first leg of their Seedless Summer 2011 Tour bringing their California-born music to sheds around the country this summer with Rebelution and Shwayze & Cisco Adler also on the bill. Tickets go on sale to the public on Saturday, May 14, with pre-sale to fans beginning today, at www.slightlystoopi...

Yonder Mountain String Band to Anchor 10th Annual Northwest String Summit
[ May 5, 2011 - Share ]
Portland, Ore. – Progressive bluegrass group Yonder Mountain String Band (YMSB) with special guest Darol Anger will once again anchor the tenth annual Northwest String Summit from Thursday, July 21 through Sunday, July 24, 2011 in Hornings Hideout near Portland, Ore. Featuring four days of music and camping, the boutique music festival will increase to a four day event in celebration of its ten year anniversary.
Born in Colo...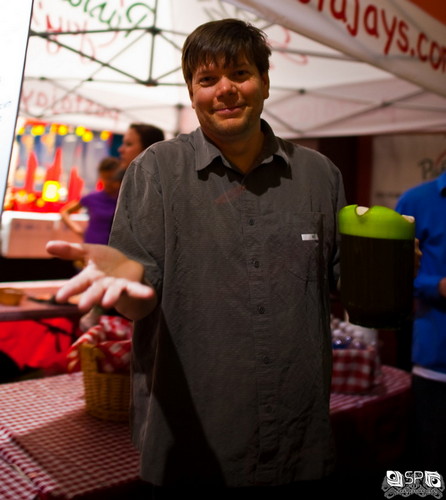 Hoopla Pale Ale and the Brewru Experience coming to Summer Festival Near You
[ May 4, 2011 - Share ]
Beer comes in many flavors. So do musicians. Rare as a double lightning strike is when both meet in perfect harmony. But it's happened: String Cheese Incident keyboardist Kyle Hollingsworth is the musician, and Hoopla is his beer. And they're coming to a festival near you this summer; it's the "Brewru Experience."

Developed by Hollingsworth and brewed in conjunction with Boulder Beer, Hoopla is as dar...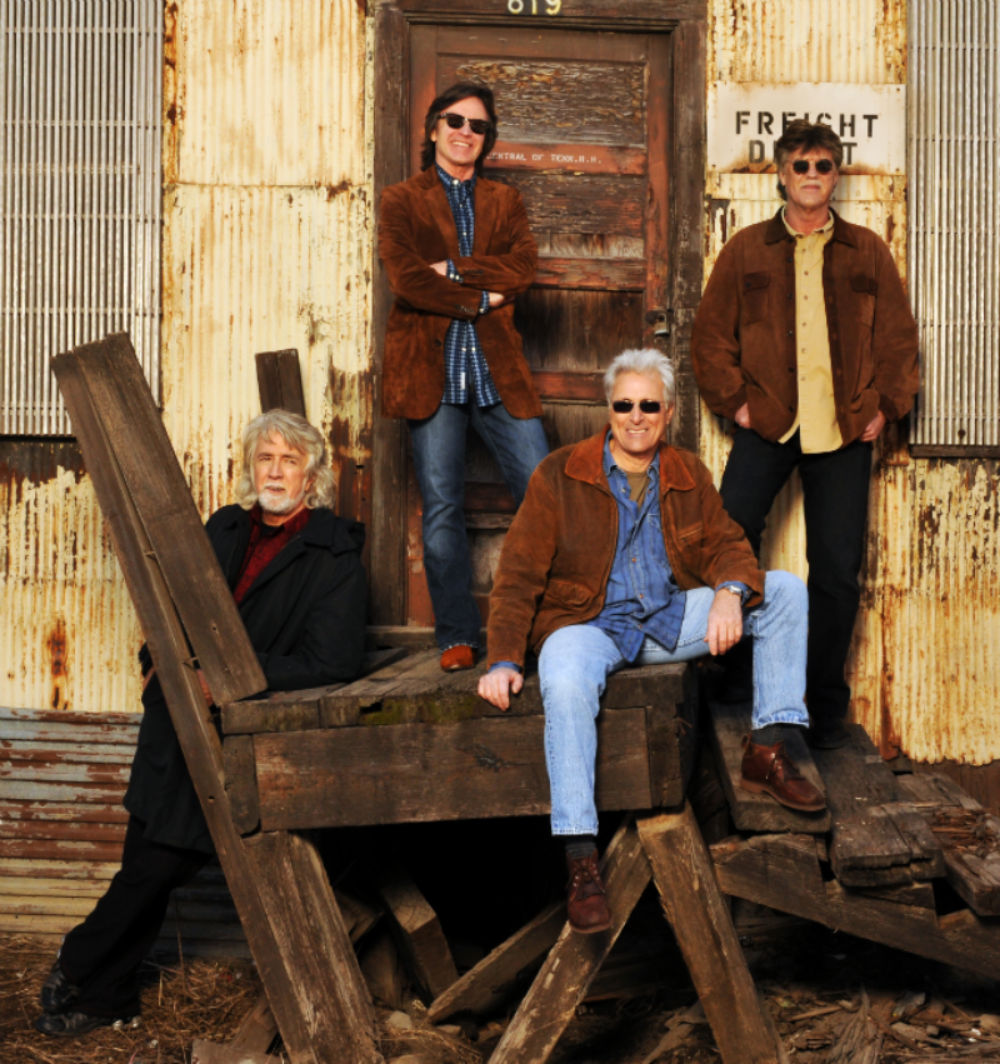 The Nitty Gritty Dirt Band Celebrates First Gold Digital Certification
[ May 4, 2011 - Share ]
Nashville, Tenn. – Over two decades after its release, The Nitty Gritty Dirt Band's (NGDB) No. 1 hit single "Fishin' in the Dark" is still setting records. The classic song has been certified GOLD by the RIAA for digital sales of over 500,000 copies. "Fishin' in the Dark" was a monster hit for NGDB dominating the No. 1 spot on the country charts in both the...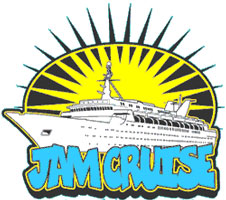 Jam Cruise Celebrates 10th Sailing, Announces Artist Lineup
[ May 3, 2011 - Share ]
Few music gatherings can offer adventure in addition to entertainment, but Jam Cruise is a different EXPERIENCE than any other music event out there. Where else can one see the sunrise over a Caribbean island as you sing "You Are My Sunshine" with fifty strangers and roaming troubadours? See a herd of zebra-striped party people stampede down gangways? Hobnob with the inventors of funk and rock while they too have the time of their lives? Watch the best musicians o...

Umphrey's McGee Announces Summer Plans
[ Apr 28, 2011 - Share ]
Umphrey's McGee kicks-off their 2011 Summer Tour on May 27 with three nights at Summercamp in Chillicothe, IL, where the band will debut - debut Huey Lewis and the Rumors, a new collaboration featuring Umphrey's McGee, a full horn section, and of course, the legendary Huey Lewis. Additional festival engagements include Wakarusa, Mountain Jam, All Good and others. Also on the schedule, a triumphant return to Colorado's legendary Red Rocks Amphitheatre on July 3 for...