Rudy Giuliani Caught On Camera Touching Genitals During 'Borat' Prank | HuffPost
[ Oct 21, 2020 - Share ]
Leaked footage exposes Trump allies boasting about ballot harvesting - Alternet.org
[ Oct 14, 2020 - Share ]
Leaked footage from a right-wing organization reportedly shows multiple allies of President Donald Trump advocating for ballot harvesting despite the president constantly accusing Democratic voters of doing so. With less than 25 days to Election Day, Republican activist Charlie Kirk spoke during a c...

If Red States Seceded Who #039;d Pay for Their Massive Government Handouts | Alternet
[ Dec 2, 2012 - Share ]
The glaring irony at the heart of secession rhetoric.

FOCUS | UAW Files Charges Against Romney for Auto Bail-Out Profiteering
[ Nov 5, 2012 - Share ]
'For Mitt Romney, it's one scary Halloween. The Presidential candidate has just learned that tomorrow afternoon he will charged.' Greg Palast, GregPalast.com

Who Is The Smallest Government Spender Since Eisenhower Would You Believe It's Barack Obama - Forbes
[ Nov 5, 2012 - Share ]
It's enough to make even the most ardent Obama cynic scratch his head in confusion. Amidst all the cries of Barack Obama being the most prolific big government spender the nation has ever suffered, Marketwatch is reporting that our president has actually been tighter with a buck than any United States president [...]

Slain Navy SEAL #039;s mother says #039;Don #039;t trust Mitt Romney #039; stop using son #039;s name - Detroit liberal | Examiner.com
[ Nov 4, 2012 - Share ]
The mother of a Navy SEAL who was killed during the terrorist attack on the U.S. embassy in Libya is speaking out against Mitt Romney. She is asking for him to

Romney Photoshops Crowds at Nevada Speech | Politicol News
[ Nov 3, 2012 - Share ]
Mitt Romney's campaign is photoshops pics of campaign speech in Nevada, making the crowds seem bigger than they are, more fake stuff from Mitt Romney after the Chrysler fake comments yesterday.

Romney Fake $ 5 000 Wall Mart Food for Sandy Relief | Politicol News
[ Nov 3, 2012 - Share ]
Mitt Romney staged another photo-op in Ohio with $5K worth of Wal-Mart food (made in China) purchased to make it look like it was donated, for the victims of Hurricane Sandy in New Jersey.

quot;Glitch quot; wipes out 1 000 early votes in black FL neighborhood
[ Nov 3, 2012 - Share ]
"Glitch" wipes out 1,000 early votes in black FL neighborhood. Frist they said "computer glitch," now it's "human error." Right.

Christie praises Obama, doesn't 'give a damn' about Romney photo op
[ Nov 3, 2012 - Share ]
The presidential candidates have canceled all campaign events on Tuesday, but Republican New Jersey Chris Christie seemed to be stumping for President Barack Obama by appearing on several networks to praise the federal response to Hurricane Sandy.

GOP Debunked: Obama did not create $5 trillion in new debt - Detroit liberal | Examiner.com
[ Nov 3, 2012 - Share ]
Republican pundits love to say that the national debt has increased by $5 trillion because of President Obama. Factually, that statement is simply untrue. Let

Stephen Stills on Mitt Romney: 'I Never Thought I'd See a Creepier Politician Than Nixon' | Music News | Rolling Stone
[ Oct 30, 2012 - Share ]
Let's take a look at recent history. When was Black Friday? When did the Dow drop 800 points? When was the big heist when all the bank stimulus money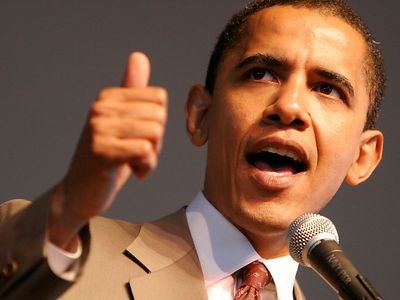 Obama's 244 Accomplishments in His First 2 Years as President
[ Oct 22, 2012 - Share ]
Will a Militarized Police Force Facing Occupy Wall Street Lead to Another Kent State Massacre | Civil Liberties | AlterNet
[ May 4, 2012 - Share ]
Today is the 42nd anniversary of an ugly chapter in American history.

Why Conservatives Believe in Anti-Gay Pseudo-Science | News amp; Politics | AlterNet
[ May 4, 2012 - Share ]
The anti-gay-rights movement's claims about homosexuality are based on the worst kind of junk