Camp Euforia XI July 11th & 12th Giving Back, All the Way to 11
[ Jul 8, 2014 - Share ]
LONE TREE, IA - Bluegrass, world, reggae, funk and jam are all coming to Camp Euforia XI (CEXI) this summer. It's one-festival, two-days, for all-ages, featuring over 20 bands including Eufórquestra, Keller Williams, Motet, Kyle Hollingsworth Band on July 11-12, 2014 on Jerry's Farm near Lone Tree, Iowa. But this year, there will be more than music at center stage. Camp Euforia is partnering with the Crisis Center of Johnson County to in order to pay for 4000 pounds o...

Medeski Scofield Martin & Wood Announce Winter Tour Dates
[ Jul 8, 2014 - Share ]
Medeski Scofield Martin & Wood have announced a North American tour this December to support their forthcoming studio album, Juice, out September 16 from Indirecto Records. The ten-night run will be preceded by a 14-date tour of Europe in November. Beginning at 9:30 Club in Washington, D.C. on December 4, MSMW will play select shows in both the Northern and Southeastern United States, highlighted by a hometown performance at
Initial Line Up Is Unveiled for the Second Annual String Cheese Incident Suwanee Hulaween
[ Jun 13, 2014 - Share ]
Silver Wrapper and Purple Hat Productions have announced the first round of artists for the second annual Suwannee Hulaween, hosted by The String Cheese Incident over Halloween weekend October 31 – November 2, 2014 at Spirit of the Suwannee Music Park in Live Oak, FL.

Joining Cheese is an eclectic variety of artists from bluegrass and organic electronic ...

Electric Forces Veteran's Activation at the Sold Out Electric Forest Festival Announced
[ Jun 3, 2014 - Share ]
Rothbury, Mich. ­– Electric Forest and THUMP, VICE's electronic music channel, announce the launch of "Electric Forces" - a unique music festival activation where U.S. Military Veterans and Electric Forest festivalgoers will share their stories of renewal in festival culture for video documentation during the sold out festival at Double JJ Resort in Rothbury, Mich. on June 26-29, 2014. THUMP broke the news of the Electric Forces launch in th...

Electric Forest Announces Tickets are Sold Out as Final Round of Artists are Added to the 4th Annual Festival, June 26-29, 2014
[ Jun 3, 2014 - Share ]
Rothbury, Mich. ­– Today, Electric Forest announces that tickets to the 4th annual event at Double JJ Resort in Rothbury, Mich. on June 26-29, 2014 are sold out. News of the sell out comes just two days after the festival released its final round of artists for the 2014 lineup.

Umphrey's McGee (2 Shows), Manic Menert (Manic Focus x Michal Menert), Blue Sky Black Death, Late Night Radio, Dustin Thomas, Marcelo Moxy and others join the list of...

SnowGlobe Announces Its 4th Annual Music Festival in South Lake Tahoe, CA December 29-31, 2014
[ May 29, 2014 - Share ]
South Lake Tahoe, CA - Today, SnowGlobe Music Festival announces its highly anticipated return to the stunning landscape of South Lake Tahoe, California over New Year's Eve, December 29-31, 2014. Combining the world's best live musicians with the world's best snow conditions, SnowGlobe is a one-of-a-kind festival experience that seamlessly fuses music and mountains. Check out the official date announcement video View full article...
EOTO Unleashes 6th Annual Live Collection
[ May 29, 2014 - Share ]
EOTO just unleashed their 6th annual live compilation K-Turns & U-Turns Vol. 6, Best of 2013, featuring 3½ hours of live uninhibited music from their 2013 tour. Arranged and produced to have the feel of a live show, the album slides effortlessly from track to track b...

Rootwire Announces Final Lineup Additions
[ May 27, 2014 - Share ]
The Rootwire Transformational Arts Festival is heading into its fifth year as the ceremonies take place in a new location. Happening at Sunshine Daydream Memorial Park in Terra Alta, WV July 17-20, Rootwire peeks its head into the nexus of nature and culture once again.
An event with artistic expression as its heart and soul, Rootwire is a multi-day event that envelops those in attendance in a cascading flow of artistic expression from live music to p...

The Motet On Tour This Summer In Support of Their New Album
[ May 20, 2014 - Share ]
Progressive funk collective The Motet is on tour this summer in support of their brand new album. Hailed as "ambitious, airtight and built to travel" (Boulder Weekly), the band's self-titled 7th release indeed finds The Motet bold and road ready. With recent sellout shows headlining Brooklyn Bowl, Denver's Fillmore Auditorium, Atlanta's Terminal West, Boston's Brighton Music Hall and others, The Motet prepares to crisscross t...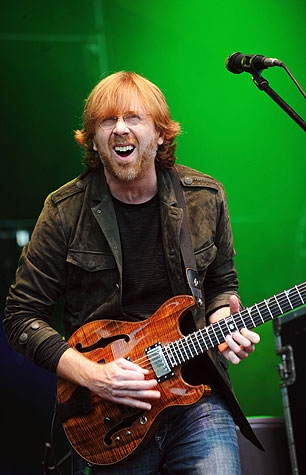 20 Best Guitar Faces!
[ May 8, 2014 - Share ]


Having a good guitar face is part of good rock-n-roll. Here are 20 of the best guitar faces that we've come across.

If you've never felt this way on stage, you should try it sometime. There is nothing better than getting off on music you play.17356

...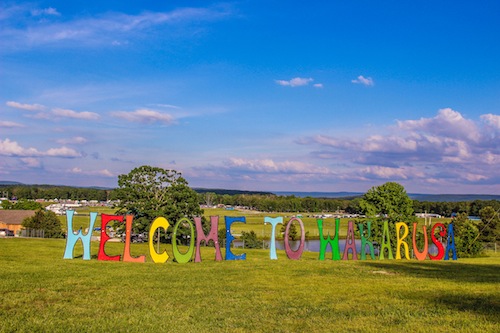 Wakarusa Music Festival Releases Schedule for 2014 Festival
[ Apr 23, 2014 - Share ]
The 11th annual Wakarusa Music Festival music schedule is here! The 2014 festival will feature Main Stage performances by Michael Franti, View full article...
All Good Presents Announces Lineup for Inaugural 'Believe in Music Festival' Fundraising Event
[ Apr 23, 2014 - Share ]
April 23, 2014 – Baltimore, MD – Music fans from all over the region are encouraged to join in the celebration of the inaugural Believe in Music Festival held Saturday, July 26 at Oregon Ridge Park in Cockeysville, MD. Featuring live performances from Thievery Corporation, Rodrigo y Gabriela, Jimmy Cliff, Lake Street Dive, BoomBox, The Bridge and DJ Who featuring Believe in Music Kids. Beyond experiencing an extremely diverse and eclectic music lineup, attendees can feel gratified...

ARISE Music Festival Main Stage Lineup
[ Apr 23, 2014 - Share ]
ARISE Music Festival Main Stage Lineup Released
The 2nd Annual ARISE Music Festival will kick off this August 8-10 and will showcase a stellar lineup including Beats Antique, Galactic with special guests Chali2na and Lyrics Born, Grateful Grass featuring Keller Williams, Billy Nershi (String Cheese Incicent) and...

Another Round of Artists and Curated Event Lineups Announced for Electric Forest 2014
[ Apr 17, 2014 - Share ]
Rothbury, Mich. ­– Today, Electric Forest announces another round of artists set to perform festival's eagerly awaited return to the legendary Double JJ Ranch in Rothbury, Mich. on June 26-29, 2014. Also announced today, two brand new Good Life VIP experiences. The groundbreaking music and camping festival will give fans the chance to experience a diverse lineup of music while being surrounded by the beauty and magic of Sherwood Forest and its many colorful s...

Bear Creek Initial Line-Up Announcement | Nov 13 - 16, 2014
[ Apr 17, 2014 - Share ]
Big IV Productions has announced the initial line-up for the eighth installment of the Bear Creek Music & Art Festival taking place November 13th – 16th, 2014 at Spirit of the Suwannee Music Park (SOSMP) in Live Oak, FL. The artists unveiled for phase one include musical heavyweights Umphrey's McGee x 2, Lettuce x 2, Dumpstaphunk x 2,