The Del McCoury Band Picks Up Their Second Grammy For
[ Jan 27, 2014 - Share ]
Del McCoury was already hard at work in Baltimore's lively bluegrass music scene when the very first Grammy awards were presented more than 50 years ago, but you couldn't tell it from the way he bounded up the steps to thank the Grammy voters for honoring his Del McCoury Band's The Streets of Baltimore at Sunday's glittering awards show. The trophy marked the group's second 21st century Grammy for Best Bluegrass Album (as well as Del&rsq...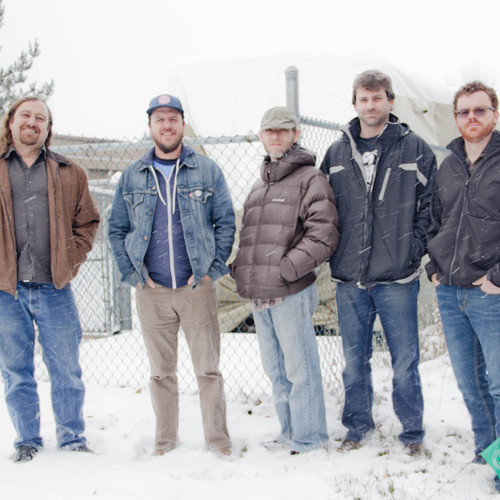 Great American Taxi Announce New lineup and future plans for band
[ Jan 23, 2014 - Share ]
Great American Taxi and Vince Herman have decided it is in the best interest of the band and everyone involved to part ways starting in 2014. Vince recently moved to Oregon to settle down and spend more time on his farm, and his other band, Leftover Salmon, have become very active again absorbing much of Herman's time. Great American Taxi has wanted to play more and follow up on the success of their last two albums, which landed them in the top 10 on the Americana radio charts.&nb...

Donna Jean Godchaux Band w Jeff Mattson Release Debut Album 'Back Around'
[ Jan 22, 2014 - Share ]
Donna Jean Godchaux Band with Jeff Mattson is proud to announce the release of their debut album, Back Around on February 18, 2014.
The album will be sold for digital download through Heart of Gold Records' exclusive agreement with The Orchard on ITunes and other digital media ? CD distribution will be online through Grateful Dead (Dead.net), CD Baby and Amazon.com.? Recorded in Muscle Shoals, AL at the Nutthouse Recording Studio, the album blends ...

SnowBall Music Festival Announces Dates & Location for 2014 Festival
[ Jan 18, 2014 - Share ]
Colorado's biggest music festival has found a new home in Colorado's biggest city. With three sold-out years under its belt, Colorado's SnowBall Music Festival rolls into the Mile High City in 2014, landing at The Park at Sports Authority Field at Mile High on April 4, 5, and 6. Delivering its diverse lineup of world-class musicians and its unique mountain lifestyle vibe to the exciting urban backdrop of Denver, Colorado – SnowBall 2014 promises...

Cornmeal announces first tour since hiatus and release new video
[ Jan 2, 2014 - Share ]
After a brief hiatus while bringing together a fresh lineup, Cornmeal is back at it…and in a big way! After playing a few select shows in November and December, the band is stronger than ever and ready to announce their first tour in almost a year. The new lineup includes the co-writing team and founding members Chris Gangi (bass) and Wavy Dave Burlingame (banjo), along with newest members Scott Tipping (guitar) formerly of Backyard Tire Fire, Drew Littell (drums), and guest appe...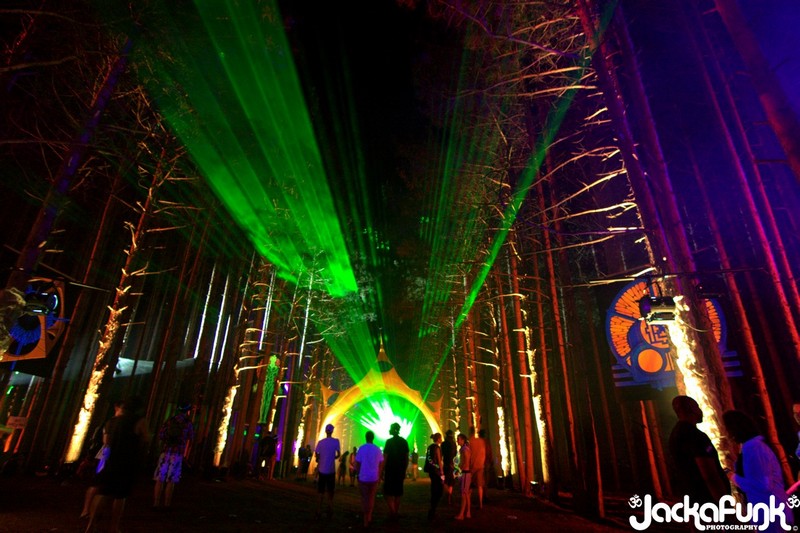 Electric Forest Announces 2014 Festival Dates June 26-29, Loyalty Tickets on Sale January 6
[ Jan 2, 2014 - Share ]
Electric Forest returns to the legendary Double JJ Ranch in Rothbury, Michigan for its fourth year on June 26 - 29, 2014. Today, the festival announced the 2014 dates and ticket on-sale information via an interactive video debut. Fans tuned in at the festival's website - and - after the countdown ran down, the global community enjoyed a synchronized viewing experience and shared the excitement via live chat and through social networks. Watch the date announcement video t...

North Coast Music Festival 2014 Date Announced
[ Dec 23, 2013 - Share ]
CHICAGO - The North Coast Music Festival (NCMF) is set to return Friday, August 29th, through Sunday, August 31st to celebrate it's 5th year anniversary in the beautiful city of Chicago! For the 5th year in a row, NCMF will bring together a diverse range of established and up-and-coming artists from all genres to Union Park. NCMF also announced a special Holiday/Early Bird Ticket Sale at Midnight. If you're ...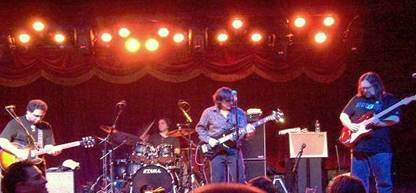 Zen Tricksters Reunion at the Brooklyn Bowl January 22, 2014
[ Dec 23, 2013 - Share ]
The roster of current and former Zen Tricksters include some of the most venerable
musicians in the Jam Band scene today. Originating from Long Island, New York, this band has played together and apart for over 30 years and its members, not only "life long" Zen Tricksters, play and have played with other bands of renown, including Dark Star Orchestra, Phil Lesh and Friends, The Other Ones, The Dead, and
Assembly of Dust. They have performed over the years with such...

SCI Fidelity Records Releases 15th Anniversary Compilation Album, Available Free Via Digital Download
[ Dec 17, 2013 - Share ]
In celebration of its 15th anniversary, View full article...
Karl Denson's Tiny Universe Announce New Album & Tour
[ Dec 13, 2013 - Share ]
For nearly three decades, Karl Denson has been rocking stages around the globe. Now, aided by his longstanding band of brothers, the Tiny Universe, he unleashes his most potent arsenal to date with the band's fourth album New Ammo set for release February 4, 2014 on Stoopid Records. Always a formidable unit, the band is bolstered by the doubling of its already raucous horn frontline, and an invigorated orchestra...

Tea Leaf Green Announces New Years in Denver
[ Dec 4, 2013 - Share ]
San Francisco's Tea Leaf Green is celebrating the New Year with 2 special performances at Cervantes Other Side Dec 30th and 31st. After a year in which the band released a new studio album and toured the country from coast-to-coast, Tea Leaf Green will head to Denver to close out 2013 and usher in th...

Dark Star Jubilee Confirms Dates for 2014 Festival at Legend Valley
[ Dec 2, 2013 - Share ]
Legendary Grateful Dead Venue Revived with Three Day Festival Hosted by Dark Star Orchestra May 23 – 26, 2014, Pre-Sale Tickets Go On Sale December 3

Dark Star Orchestra, the world's preeminent Grateful Dead band, announce today the date and location for its third annual Dark Star Jubilee Music Festival & Campout. Held May 23 – 26, 2014 at Legend Valley in Thornville, Ohio, the site of five legendary Grateful Dead shows in the 80s & 90s, DSO ret...

The Heavy Pets Close Out 2013 with 900th Show and Return to the Studio
[ Nov 20, 2013 - Share ]
The Heavy Pets kick off their 8th year as a band and close out 2013 with a solid run of shows including three nights with new super group Incidental Animals (Kyle of The String Cheese Incident; Dan, Steve & Dave of ALO; and Jennifer Hartswick of Trey Anastasio Band), three nights with The Revivalists and New Year's Eve with Kung Fu. Thursday night at Brooklyn Bowl also marks their 900th show.
Riding high on the release of Two Horses, which includes SiriusXM JamOn hit "...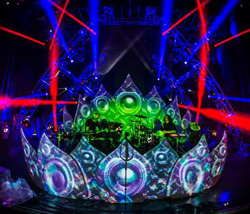 Hoopla in the Hills Music Festival Announces Papadosio, EOTO, Keller Williams Within Initial Lineup
[ Nov 18, 2013 - Share ]
Who: Papadosio (two nights), EOTO, Keller Williams, Cosby Sweater w/ Joel Cummins, Up Until Now, Grammy-winning artist Chris Berry and Abou Diarrassouba, Larry Keel & Natural Bridge, EarthCry, Rumpke Mountain Boys, David Gans, Any Colour (Pink Floyd tribute featuring laser lighting experience) and 40+ bands coming soon! One new act will be announced each day until New Year's Eve, so be sure to c...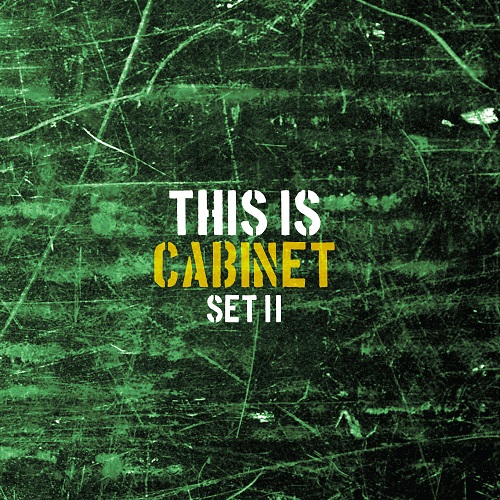 Cabinet Announces New Album - THIS IS CABINET - SET II
[ Nov 14, 2013 - Share ]
Pennsylvania bluegrass band Cabinet is proud to announce the release of their newest effort. THIS IS CABINET - SET II is set for a December 10, 2013 release. Released on ROPEADOPE Records, the seven song set features tracks recorded while the band was on tour in March of 2013.
Cabinet is a band with roots firmly planted in the Appalachian tradition. They wear their influences...