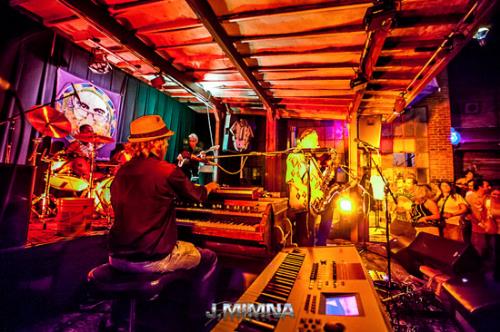 NOLA musicians "playing" it forward to Colorado flood victims with NolaRado
[ Nov 14, 2013 - Share ]
NEW ORLEANS, October 31, 2013—Musicians of New Orleans are uniting to help the victims of flooding in Colorado with NolaRado, a benefit concert, on Saturday, December 14 at View full article...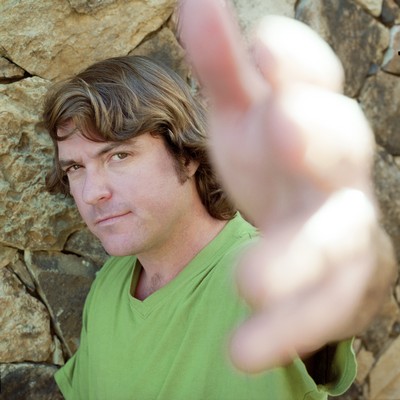 Keller Williams Announces "What the FUNK Tour", New Album Release and More
[ Oct 30, 2013 - Share ]
The ever-prolific Keller Williams recently announced a massive winter tour in support of his exciting new release with his latest musical muse, a 6-piece funk band dubbed 'More Than A Little'. The "What The FUNK Tour" takes Keller and this cast of hard-hitting funk players through major markets throughout the Midwest and West in early 2014.&nbsp...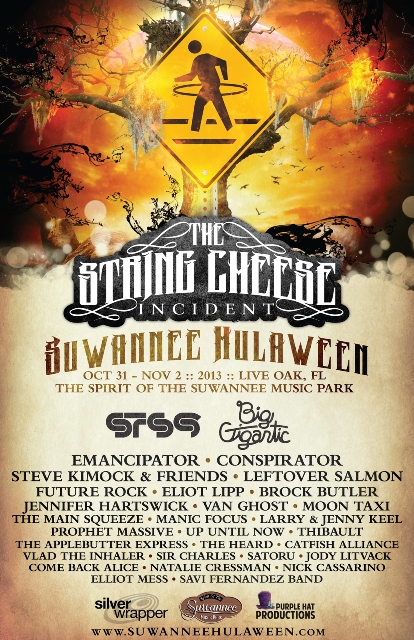 Hulaween Unveils 'Suwannee Bluegrass Surprise' and adds Larry & Jenn Keel
[ Oct 20, 2013 - Share ]
The inaugural Suwannee Hulaween will take place October 31 – November 2, 2013 at Spirit of the Suwannee Music Park in Live Oak, FL. The three-day festival features music from an eclectic variety of artists from bluegrass and Americana to organic electronic and experimental rock including headliners The String Cheese Incident (3 nights), STS9, Big Gigantic, Emancipator, Conspirator, Steve Kimock & Friends, Leftover Salmon, Eliot Lipp (live band & DJ set),...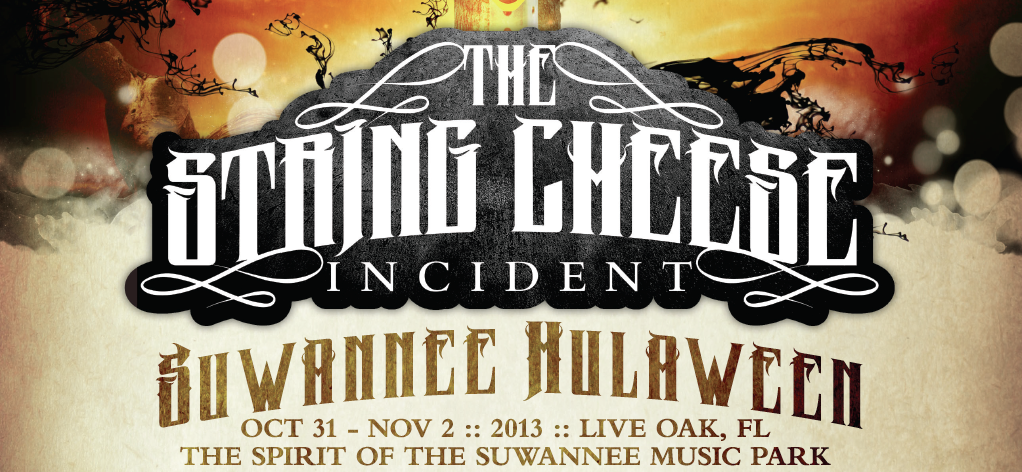 Suwannee Hullaween
[ Oct 17, 2013 - Share ]
As Halloween approaches, music fans throughout the country are spoiled with choices as to where to travel to collect musical treats from their favorite bands. The Stringcheese Incident's Hulaween has long been one of those prime destinations, but for 2013 the band (in conjunction with producers Silver Wrapper and Purple Hat Productions) decided to transform their customary costume party into a full-blown "Voodoo"-themed 3-day festival (October 31- November 2) at the le...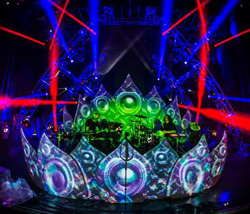 EOTO Kick's Off Winter Tour November 6th
[ Oct 17, 2013 - Share ]
EOTO will kick off their 20 night winter tour on November 6th in Jacksonville, FL including stops throughout the South and Midwest before embarking on their first mini-...

Dark Star Orchestra Announces New Bassist for Permanent Role, Offers New Live Show Recordings & Continues Towards 2318 Shows
[ Oct 13, 2013 - Share ]
Following the Spring departure of longtime bassist, Kevin Rosen, the Chicago-formed Dark Star Orchestra offered temporary spots to a handful of talented performers. Today, the band announces the formal, permanent bassist role goes to Skip Vangelas who is currently on tour with the band. Vangelas previously played with Dark Star Orchestra guitarist/vocalist Rob Eaton in the band Border Legion and was briefly in DSO himself in 2001.
In addition to the bassist announcement, Dark Star Orc...

2013 New Years Extravaganza featuring Melvin Seals & JGB, New Riders of the Purple Sage, Splintered Sunlight, Flux Capacitor, Willie Jack and the Northern Light, Still Hand String Band, and more TBA!!
[ Oct 10, 2013 - Share ]
After taking last New Years Eve off we are back for our 7th New Years Eve celebration. This year we are taking over the entire Lehigh Valley Holiday Inn Conference Center. This beautiful newly renovated hotel comes with very friendly & accommodating staff, big ballroom and lobby area, Samuel Adams sport bar, buffet style restaurant, whiskey & wine bar, WiFi, room service, ATM on site, and they are pet friendly.

We will have multiple stages and craft vendors. Music starts ...

The Travelin' McCourys announce midwest run of Bluegrass Ball shows
[ Oct 8, 2013 - Share ]
The Travelin' McCourys are excited to announce their next round of the wildly popular touring festival aptly named The Bluegrass Ball. The Bluegrass Ball held their inaugural event just over 2 years ago in the Midwest, so it seems appropriate that the latest 3 day run would return to its Midwestern roots. For all 3 shows Bill Nershi of Stringcheese Incident will join The Travelin' McCourys on guitar and each city will be joined by some of the hottest regional pickers.&...

River's Rising: Colorado Flood Relief Compilation
[ Oct 3, 2013 - Share ]
In response to the record breaking flood that forced its way through the homes and lives of nearly 17 counties in Colorado in early September, a group of industrious music industry folks have joined forces to put together what may be one of the best independent music compilations of 2013. Featuring such legionary names as ...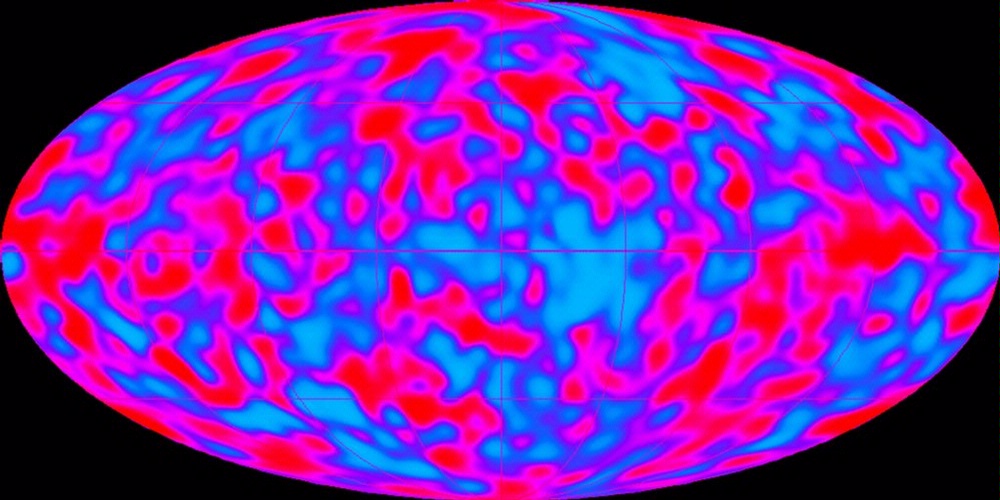 Grammy Award winning Grateful Dead percussionist Mickey Hart and 2006 Nobel Laureate George Smoot To Screen New Film Rhythms of the Universe 9/29/13 in Washington, DC
[ Sep 24, 2013 - Share ]
SAN FRANCISCO, CA- Grammy Award winning Grateful Dead percussionist Mickey Hart and 2006 Nobel Laureate George Smoot will screen their multi-sensory film, Rhythms of the Universe, for the first time on September 29th at the National Air & Space Museum in Washington, DC. The film features sonifications of the Universe going all the way back to the big bang paired with images from NASA and naration by Hart and Smoot. A discussion will follow...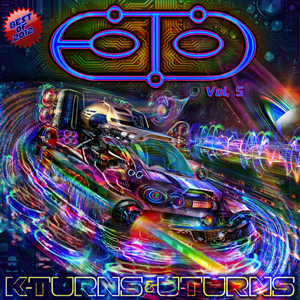 EOTO Flood Benefit + Mishawaka Show Moved to Aggie Theater
[ Sep 18, 2013 - Share ]
The EOTO performance scheduled for the Mishawaka this weekend has been moved to the Aggie Theater due to road closures. In light of the recent local disaster, the band has also decided to donate proceeds from the event to assist the local community via the Red Cross.

For details about the band and their fall/winter tour check out their View full article...
Cabinet Announces Fall Tour
[ Sep 18, 2013 - Share ]
When it comes to the music of Cabinet, the essential bywords are soul, simplicity, and serious musicianship. In concert, the combination of these qualities invariably yields an experience that is so celebratory and moving that the very word Cabinet takes on a new, vivid meaning for anyone in the audience. An inclusive and engaging energy is the uniting through-line as Cabinet weaves bluegrass, country and folk influences to powerful effect. Tight dynamics punctuate gorge...

2014 Tropical Nights Riviera Maya Adventures On Sale
[ Sep 18, 2013 - Share ]
Tropical Nights Riviera Maya - hosting destination music adventures of a lifetime at the luxurious all-inclusive Hard Rock Hotel Riviera Maya in Mexico - launches in 2014 with two events: The String Cheese Incident's International Incident Riviera Maya on February 19-23, 2014 and Tropical Nights Featuring Dierks Bentley, Brantley Gilbert, Billy Currington, and Jana K...

The Del McCoury Band releases "The Streets of Baltimore"
[ Sep 17, 2013 - Share ]
"The picture on the cover, that's Broadway in Baltimore, maybe back around the time I started playing in the clubs," Del McCoury says with a smile. Then he adds, just before breaking into his signature, eyebrow-wiggling laugh, "Back then, you could get anything you needed down there—and a lot of things you didn't need, too!"
It's a long way from his apprenticeship in those Baltimore honky tonks in the late 1950s to his stature as t...

Railroad Earth Gives Fans Plenty to Be Thankful For on Thanksgiving
[ Sep 17, 2013 - Share ]
The 3rd Annual Railroad Earth's Horn-O-Plenty Getaway kicks off on Thanksgiving Weekend in Stroudsburg, PA on November 29th & 30th and features yet another holiday weekend of music, art, poetry, and much more, throughout downtown Stroudsburg, along with local food, drink and hotel specials all weekend.