Funk, The New Album by Keller Williams To Be Released November 12, 2013
[ Sep 13, 2013 - Share ]
Being a Keller Williams fan means being ready for anything—trying to guess where this omnivorous artist will head next might be fun but chances are good you won't even come close. In the past three years alone Williams has recorded an album of eclectic cover tunes with the Keels (Thief), a children's record (Kids), the bass-centric and appropriately titled Bass, a bluegrass set with the Travelin' McCo...

Railroad Earth Announces Their New Year's Run in Asheville, NC
[ Sep 6, 2013 - Share ]
Railroad Earth will touch down in Asheville, NC for their annual three-day New Year's Celebration at View full article...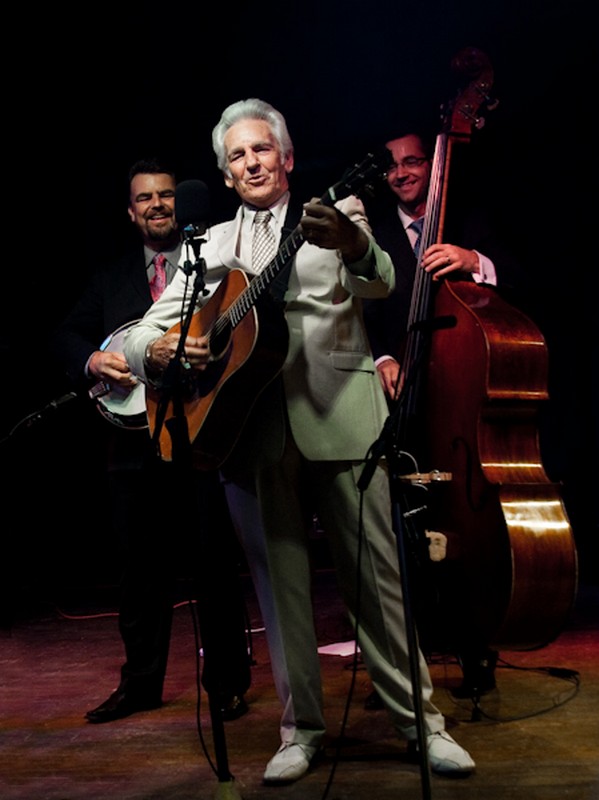 Del McCoury Band announces release of "Streets of Baltimore
[ Aug 15, 2013 - Share ]
"The picture on the cover, that's Broadway in Baltimore, maybe back around the time I started playing in the clubs," Del McCoury says with a smile. Then he adds, just before breaking into his signature, eyebrow-wiggling laugh, "Back then, you could get anything you needed down there—and a lot of things you didn't need, too!"
It's a long way from his apprenticeship in those Baltimore honky tonks in the late 1950s to his stature as t...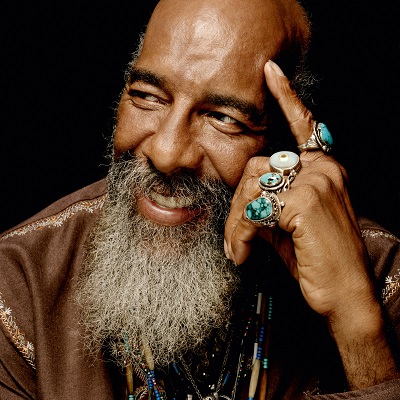 Richie Havens Memorial Celebration and Aerial Scattering of Ashes on August 18 at the Site of the Original Woodstock Festival
[ Aug 6, 2013 - Share ]
BETHEL, NY (August 6, 2013) – On Sunday, August 18th the ashes of music legend Richie Havens will be scattered across the field where the historic Woodstock Festival took place in 1969 - today the site of Bethel Woods Center for the Arts. This Day of Song and Remembrance Honoring Richie Havens is free and open to the public.

The Bethel Woods grounds, including the Museum at Bethel Woods an...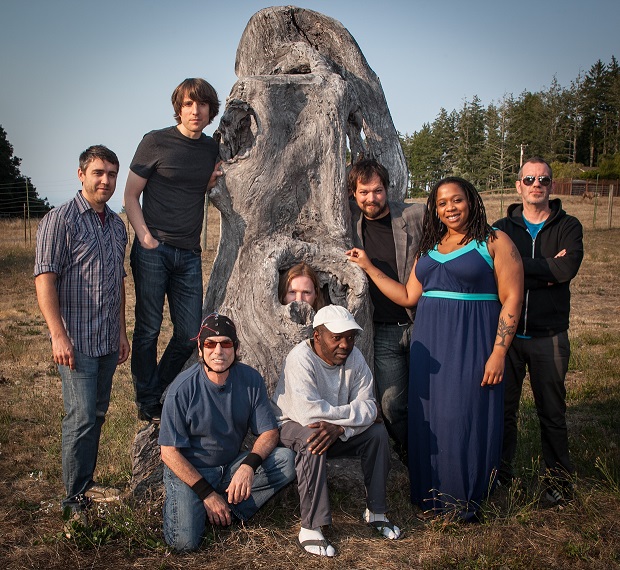 Stream Mickey Hart Band's New Album Superorganism + Tour Sampler
[ Aug 6, 2013 - Share ]
SAN FRANCISCO, CA- The Mickey Hart Band's new album Superorganism is now available to stream exclusively at Rolling Stone.com. Listen to the album at http://bit.ly/MHBStream.
The band is also giving away 2 new tracks from the record, along with 30 minutes of live recordings from their current Superorganism Tour. Download the free Superorganism Tour Sampler at View full article...
Harvest Festival Announces Fan Friendly Competitions and Contests
[ Aug 6, 2013 - Share ]
Planning is underway for Yonder Mountain String Band's 8th annual Harvest Festival, set to take place at the majestic Mulberry Mountain from October 17-19th in Ozark, Arkansas. Featuring a stellar string-centric lineup, the festival will feature two full performances with event hosts Yonder Mountain String Band along with
Cloud 9 Adventures Announces Furthur's Paradise Waits - January 20-24, 2014
[ Aug 4, 2013 - Share ]
Today, Cloud 9 Adventures proudly announces Furthur's Paradise Waits – where former Grateful Dead members Phil Lesh & Bob Weir and their band go south of the border for the very first time to perform four magical nights at the Hard Rock Hotel Riviera Maya, Mexico on January 20, 21, 22 & 23, 2014.

For four epic shows in a stunning tropical back...

Mickey Hart Debuts The Sounds of His Brain on the SUPERORGANISM Tour Kick Off In Healdsburg, CA
[ Aug 4, 2013 - Share ]
SAN FRANCISCO, CA- Mickey Hart debuted the sounds of his brain last night to a sold out crowd on the first stop of the Superorganism Tour in Healdsburg, CA. Hart (pictured above) wore an EEG cap while the crowd was able to watch his brain activity on screen as he performed the sounds of his brain. Last night's show is now available for download on Hart's new website at http://www.mickeyhart.net/live. Each night of t...

ARISE Festival Set for Loveland, CO This August
[ Aug 2, 2013 - Share ]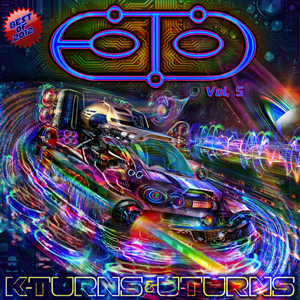 EOTO Announces Winter Tour
[ Aug 2, 2013 - Share ]
Hot off the heels of a headlining performance at the legendary Red Rocks Amphitheater, EOTO will hit the road this winter for a month long tour that will take the band from the Southeast to the Midwest and back to the West Coast in less than 30 days. Keeping in EOTO tradition, all advance ticket purchases for their theater perfo...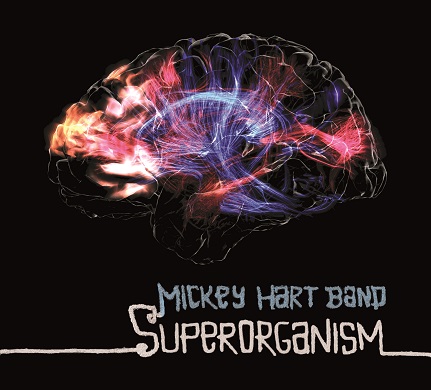 Mickey Hart Band Release Album Teaser, Reveal Artwork & Tracklisting For New Album, SUPERORGANISM, due out 8/13/13
[ Jul 29, 2013 - Share ]
SAN FRANCISCO, CA- The Mickey Hart Band have released a teaser of their upcoming sophomore album, SUPERORGANISM, due out on August 13th. To hear the teaser, featuring clips from each song on the record, go HERE.
The album cover features an MRI scan of Hart's brain as well as his brain activity, as captured through an EEG cap. Hart will be performing live with the same EEG cap on his upcomi...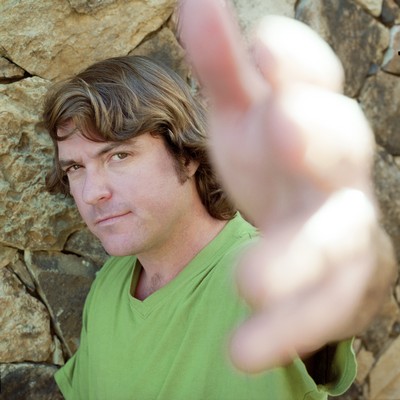 Keller Williams Announces Fall Tour, New Album Release, and More
[ Jul 18, 2013 - Share ]
Today, Keller Williams announces a massive 2013 Fall Tour. Stopping in over 40 markets through the end of the year, Keller performs his signature one-man-band solo sets and also collaborates with The Travelin' McCourys, More Than A Little, and The Keels in select cities. Special guests - moe.'s Al Schnier & Vinnie Amic...

ARISE Festival Announces Michael Franti & Spearhead for Inaugural Lineup
[ Jul 9, 2013 - Share ]
ARISE Festival just announced headlining artist Michael Franti and Spearhead to complete the 100+ performer lineup that encompasses a variety of musicians, independent films, workshops and environmental speakers over three days and nights this August at Sunrise Ranch in Loveland, Colorado.

Featuring a wildly diverse lineup unit...

Noise of Earth Tour feat. Bruce Horsnby and Railroad Earth
[ Jun 25, 2013 - Share ]
Just as summer begins to heat up, so too is the performance schedule for Railroad Earth. The six piece Americana unit will join forces with legendary vocalist Robert P...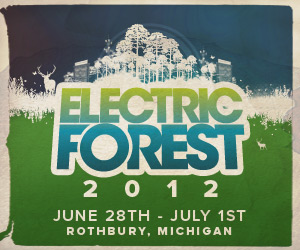 Electric Forest's "2 Day Sat & Sun" Tickets, Celebrity Chef Pop-Up Restaurant, 2013 Festival Map and More
[ Jun 13, 2013 - Share ]
Electric Forest - returning to the Double JJ Ranch in Rothbury, Michigan on June 27- June 30 - is just two weeks away. To help fans start planning, new and exciting announcements are being made each day. The festival recently released the 2013 Stage Schedule and just today published this year's Electric Forest Festival Map [link], revealing an expanded Sherwood Forest and Sherwood Forest Stage, and the brand new Observatory stage. Also announced today, a limi...