| | |
| --- | --- |
| Featured News Article Results | |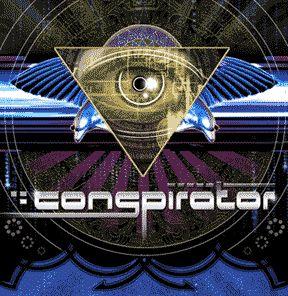 Conspirator - Coast to Coast and Back Again - NEW DATES NATIONWIDE
[ Jan 9, 2011 - Share ]
PHILADELPHIA, PA –Conspirator, the duo of Disco Biscuits' staples Marc Brownstein and Aron Magner which often features guest musicians in the live setting, has announced a national tour of "full band" performances featuring Chris Michetti and a rotating cast of first-class drummers. The news comes on the heels of a series of performances that have created quite a bit of buzz among band and fans, alike.
While Brownstein and Magner have occasionally invited other musicians to their live shows, the "new Conspirator" has proven to be a new, "full band" sound emerging not only from the group's mentality, but by featuring a solidified, returning, 4-piece lineup.17356
Live music fans have come to embrace Conspirator for their signature high energy, electronic-based sets and their legendary album, The Key, which has been a staple of the b...

SCI Brings Back Winter Carnival
[ Jan 6, 2011 - Share ]
The String Cheese Incident announces today that in 2011 they will be bringing back the always highly anticipated Winter Carnival. Set for Thursday, March 10, Friday, March 11, and Saturday, March 12 at the amazing 1STBANK Center in Broomfield, CO, the three-night run continues the long standing tradition of bringing SCI fans and diverse musical guests to Colorado for a snowy celebration. Joining SCI at Winter Carnival 2011 is British producer/electro-artist Ott, influential bluegrass legends J.D. Crowe & The New South and New Orleans' premier new-school funk band, Ivan Neville's Dumpstaphunk.

Tickets to Winter Carnival: Pre-sale begins Wednesday, January 12 at 10am MST at www.stringcheeseincident.com, with public on-sale on beginning Saturday, Janu...

Allman Brothers Band Add Five Beacon Theatre Dates
[ Jan 5, 2011 - Share ]
New York, NY (January 4, 2011) The ALLMAN BROTHERS BAND annual residency at New York City's Beacon Theatre just got a little longer, with five additional shows (March 21, 22, 24, 25 & 26) now added to the eight previously announced (March 10, 11, 12, 14, 15, 17, 18 & 19) performances. Tickets for the added dates go on sale to the general public Saturday, January 8th at 10am. Tickets for the initial shows went on sale December 4.

The legendary rock & roll band--GREGG ALLMAN (vocals and keyboards), BUTCH TRUCKS (drums and tympani), JAIMOE (drums), WARREN HAYNES (v...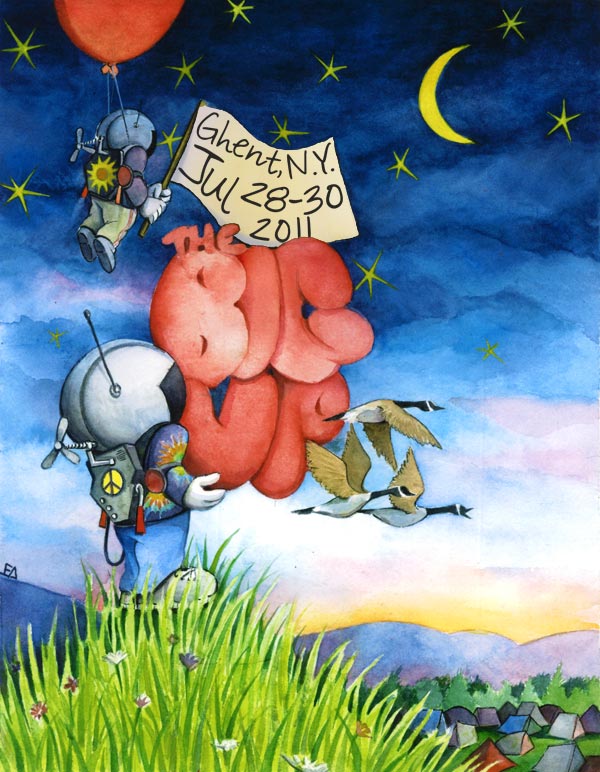 The Big Up Announces 2011 Festival Dates Locks in July 28 Through 30, 2011
[ Dec 27, 2010 - Share ]
The Big Up Festival has announced their 2011 summer festival dates as July 28, 29 and 30, 2011. The three-day festival held at beautiful Sunnyview Farm in Ghent, New York, features 50 plus hours of music on multiple stages, arts and culture, and multimedia experiences.
The Big Up 2011, promises to be bigger and better than last year with a diverse selection of musical entertainment to include the hottest acts from the electronic and jamband scenes. New for this year is an expanded woods village, which will include it's own stage, vending, activities and camping accommodations. Also for 2011, The Big Up will feature an incredible array of arts and multimedia installations spanning throughout the entire festival grounds.17356
Headliners and other surprises to be announced in the following months leading up to the event.
A limited number of VIP upgrade tickets will be issued for sale and RV camping will be available. Shuttle services will be provided for p...

Spring Hookahville 2011 has Announces Initial Line-Up
[ Dec 20, 2010 - Share ]
The initial lineup for Spring hookahville 2011 has been announced. In addition to 2 nights of ekoostik hookah, Yonder Mountain String Band will be making a return appearance and Slightly Stoopid will also perform. Many, many more acts will be announced soon.

This will be the 35th installment of hookahville, which is held twice a year on Memorial and Labor Day weekends. Spring Hookahville will be held on Memorial Day Weekend 5/28 - 5/30/2011 at Legend Valley in Thornville, Ohio.

Early bird tickets are now on sale for a limited time for only $50. VIP tickets are also available for $150. 17356

Hookahville has designated camping areas for the handicapped, families and those wishing a quiet camping area. Children 12 and under are admitted free, and the festival is an all ages event. Camping is included in the price of admission, with primitive camping services including bathrooms, medical staff and water. Vendors offer many different dining choices as wel...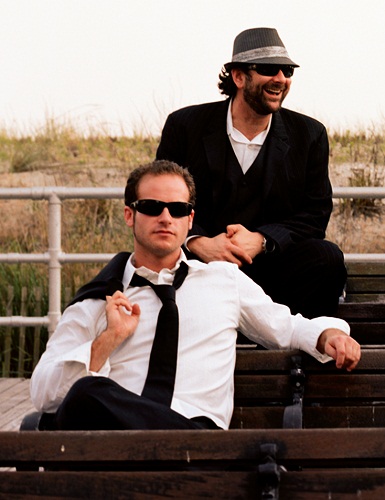 Conspirator to tour with exciting full-band, all-star lineup
[ Dec 16, 2010 - Share ]
PHILADELPHIA, PA – Conspirator, the duo of Disco Biscuits' staples Marc Brownstein and Aron Magner which often feature guest musicians in the live setting, has announced a series of "full band" performances featuring Chris Michetti and a rotating cast of first-class drummers, a concept that is both new and refreshing for the band and fans, alike.
While Brownstein and Magner have occasionally invited other musicians to their live shows, the "new Conspirator" promises to be a never-before-experienced, "full band" sound that will emerge not only from the group's mentality, but by featuring a solidified, returning, 4-piece lineup.
Live music fans have come to embrace Conspirator for their signature high energy, electronic-based sets and their legendary album, The Key, which has been a staple of the band's live repertoire for years. Now, with a f...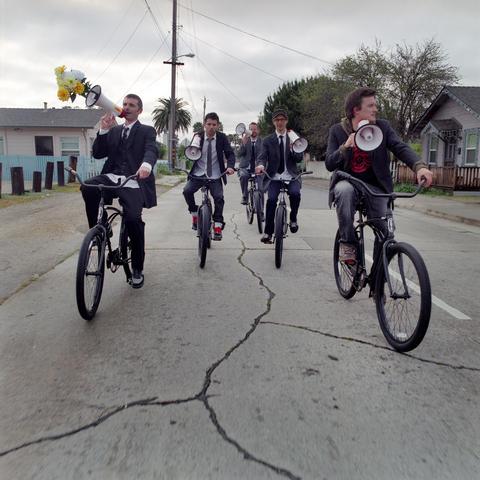 Official STS9 New Years After-Shows
[ Dec 13, 2010 - Share ]
STS9, 1320 Records and Euphonic Conceptions are pleased to present the Official after parties for their New Years run in Denver, Colorado. The festivities commence each night at Casselman's (located 1.5 miles from the Fillmore) immediately following STS9's much anticipated performances at the Fillmore Auditorium. Each night features a diverse array of cutting edge electronic music, live art, lights and visuals.

December 29th is headed up by Sexytime, a collaboration between the exploding crunkstep phenomenon Mimosa and the ex-Boulder resident turned Bay Area beat machine Sleepyhead. This show also marks the exciting debut of the enigmatic Paper Diamond, who has developed quite the fanbase despite never playing a show and not revealing their true identity. The international sensation Lazer Sword also makes a rare appearance together in the United States, as half the duo now lives in Berlin. Longtime Colorado favorite DJ Rootz will be holding i...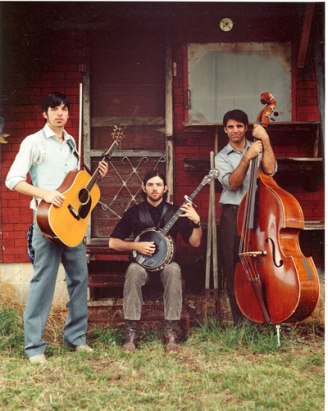 Suwannee Springfest Announces Lineup, Celebrates 15th Year
[ Dec 9, 2010 - Share ]
Big IV Productions is proud to announce details for the 15th annual Suwannee Springfest. The perfect way to kick-off festival season, the event will take place March 24-27, 2011 at Live Oak, Florida's Spirit of the Suwannee Music Park. Voted "Florida's Best Live Music Venue" in 2009 by readers of Florida Monthly Magazine, the park resides next to the historic Suwannee River and boasts over 800 acres of perfect campsites with Spanish moss covered oak and pine trees providing shade and mood. Spirit of the Suwannee Music Park is also a full service campground offering cabin rentals, RV hookups, and a wide range of amenities including a restaurant, general store, showers and bathrooms.

The critically acclaimed Suwannee Springfest will once again feature the best and brightest Americana and grassroots artists performing new and traditional folk, rock & roll, bluegrass and newgrass, alt-country and more. Co...

Remembering John Lennon
[ Dec 8, 2010 - Share ]

It was 30 years ago today that the world was robbed of one of the most prolific and influencial musicians of all time. John Lennon was murdered in front of his New York City apartment by Mark David Chapman on 12/8/1980 but his music lives on and continues to inspire new generations.

In what could be his last interview, Lennon spoke to Jonathan Cott and ironically made this comment after discussing the fans who criticized him during his 5-year break from music, "What they want is dead heroes, like Sid Vicious and James Dean," Lennon said. "I'm not interested in being a dead fucking hero ... so forget 'em, forget 'em." Three days later, he ended up as just that.

We would love to hear your comments and memories about John Lennon!17356

...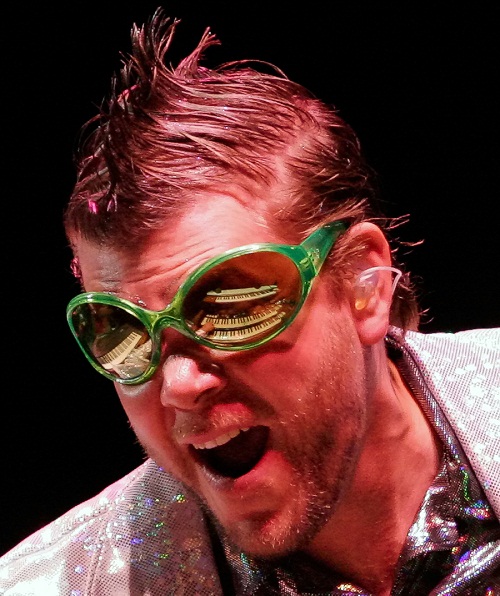 Kyle Hollingsworth Discusses Brent Mydland
[ Dec 8, 2010 - Share ]

In a recent blog post, Kyle Hollingsworth discusses his #4 top influential keyboardist, Brent Mydland, "I remember being freaked out about the name "Grateful Dead," I always imagined a heavy metal band of sorts, but once I listened to what they were doing, I had more respect for the music. My brother had this great soundboard tape and the keyboards were super high in the mix, perhaps to the detriment of the blend, but it did give me a chance to check out some of his work firsthand. It was kind of like a personal keyboard lesson"17356

Read the whole BLOG post here: http://kylehollingsworth.wordpress.com/2010/12/03/hoppy-holidays-countdown-4/

...

Wakarusa Tickets on Sale Dec 3 at Noon
[ Dec 3, 2010 - Share ]

In a message from their website, the folks at Wakarusa have announced that tickets for the 2011 Wakarusa are onsale 12/3 at noon. Next year's festival will be held on June 2 - 5th, 2011 at Mulberry Mountain, in Ozark, AK.

"That's right folks, tickets and camping passes to Wakarusa 2011 are on sale now! There's a very limited allotment of our "Holiday Priced" Full Event Passes ($129, plus fees), so make sure you get your tickets before they sell out! Mark your calendars folks . . . the first peek at the artists playing Wakarusa 2011 will be released on January 7th!"17356

...

EOTO: Southeast Winter Tour & New Years in Denver
[ Nov 29, 2010 - Share ]
EOTO will cap off 2010 in the southeast after logging over 170 national live performances this year. The dynamic duo will conclude their 30+ day winter tour with stops in Mississippi, Alabama, Georgia, South Carolina and Florida before landing in Colorado for their New Year's Performance at City Hall in Denver --- an event that also features some of the nation's top DJ's including Dieselboy, Liquidstranger, Heyoka, NastyNasty, Nit Grit, Freddy Todd, Rumblejunkie, Jantsen, S.P.E.C.T.R.E., and Ishe among others.

EOTO takes the free-wheeling party vibe of a DJ set to the next level by using organic instruments, innovative performance technology, and uncharted musical exploration, forging a new path in the way electronic music is produced and performed. Live drums, guitars, keys, and vocals are mixed, remixed, and sampled on the fly using cutting-edge programs. This is all done without a script, and without a net. 17356

Keller Williams Announces Winter 2010 Tour and new Children's Book
[ Nov 19, 2010 - Share ]
Today one-man-band Keller Williams announces his tour plans for early 2011. In addition to evening theatre shows in Austin, Chicago, and Philadelphia, Keller has confirmed some special matinee performances/book signings in select markets. That's right, book signings. Hand-in-hand with the release of Keller Williams' sixteenth album — and first-ever album for kids and families — appropriately titled Kids, Keller once again breaks new ground with the November 30 release of his very first children's book, Because I Said So (Fun Read Publishing, $20, for ages 2-8, 33 pages).

Before the year's end, Keller tours as the "Super Music Friend" along select Yo Gabba Gabba! Live! stops. For the holidays, Keller performs some very special shows in and around his hometown of Fredericksburg, Virginia, including his 10th annual SPCA Holiday Benefit. A complete list of cur...

Umphrey's McGee Unveils Winter Tour Plans, Holiday Shows and New Music in 2011
[ Nov 16, 2010 - Share ]
Having just wrapped up a monumental fall tour, Umphrey's McGee today announces early 2011 tour plans. The band will begin their winter adventures with their 4th annual destination event, this year in sunny Mexico, where 1000 fans will join them for the sold-out Mayan Holidaze. Soon after, Umphrey's McGee embarks on a two-month tour that takes them from coast to coast. Along the way, the band will be joined by support acts including Giant Panda Guerilla Dub Squad, Orchard Lounge, Zach Deputy, Keller Williams and others to be announced. Ticket Presale for the US Winter Tour begins on Tuesday, November 16 at UMTicketing. Those who purchase early will be entered to win a cool merchandise package (1 winner for each show on the tour!). Visit www.umphreys.com ...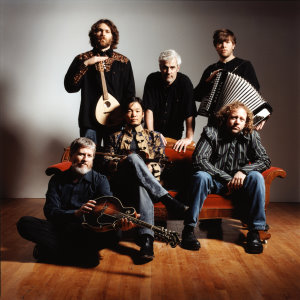 The String Cheese Incident releases first in remastered live series: Incident in Atlanta - 11.17.00
[ Nov 9, 2010 - Share ]
Today, The String Cheese Incident releases the first installment of their brand new live archival series, Rhythm of the Road, which will highlight the band's most celebrated concerts with re-mastered limited edition releases. Titled Rhythm of the Road: Volume 1, Incident in Atlanta – 11.17.00, this first offering on the historic show's ten-year anniversary.

2000 was a big year for SCI as they became a true touring force, settling into larger venues for the first time, including Red Rocks in Colorado, The Warfield in San Francisco, and New Orleans' Saenger Theatre. The band finished off a long East Coast fall tour with three nights in Athens and Atlanta, GA, and it's the middle night on 11.17.00 that fans still talk about as one of the best in the band's career. With special guest Tony Furtado on banjo for several songs and featuring covers of Led Zeppelin, Talking Heads, John Coltrane,...

Disco Biscuits announce 4 nights in Colorado - January 13-16
[ Nov 9, 2010 - Share ]
The Disco Biscuits have announced a four-night run in Colorado, Thursday January 13 through Sunday January 16 2011. The band will spend two nights at the Boulder Theater, Thursday and Friday January 13-14, before heading to Denver to close out the long weekend at the Ogden Theatre on Saturday and Sunday January 15-16.
An extremely limited Early Bird four-day ticket will be made available to fans for $100 at noon MT on Monday November 8 via BiscoTix (http://biscotix.musictoday.com), while Early Bird single-day tickets will be available for $25. Public onsale for the Boulder Theater shows will be on Friday November 12 at noon MT via Front Gate Tickets, and the Ogden shows will go on sale on Saturday November 13 at 10:00 AM ET via Ticketmaster. These single-day tickets will be priced at $32.50.
A winter trip to Colorado has become a perennial favor...

7 Walkers - Bill Kreutzmann, Papa Mali, George Porter Jr., Matt Hubbard - release self-titled debut today
[ Nov 5, 2010 - Share ]
7 Walkers, the new project featuring famed drummer and Grateful Dead co-founder Bill Kreutzmann, guitar master Papa Mali, legendary New Orleans bass man George Porter Jr. (The Meters, Funky Meters) and multi-instrumentalist Matt Hubbard (Willie Nelson, Fastball), today release their self-titled debut. With nearly all of its songs co-penned by Papa Mali and longtime Grateful Dead lyricist Robert Hunter, early reviews on 7 Walkers have been incredible:


"7 Walkers self-titled debut is the best studio album featuring a member of the Grateful Dead since American Beauty was released in 1970…it's an album of instant classics that will have enduring appeal..." -nodepression.com

"… the most organic, original music to come out of the core Grateful Dead alumni since the passing of Jerry Garcia...7 Walkers goes for the creative jugular in s...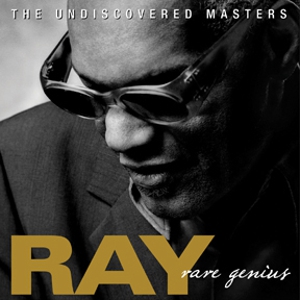 Unearthed Ray Charles Rarities Set for Release by Concord Records October 26th
[ Nov 1, 2010 - Share ]
Concord Records is proud to announce the release of Rare Genius: The Undiscovered Masters, an incredible collection of newly discovered Ray Charles recordings. The tracks embody the remarkable breadth of musical styles that were synonymous with this classic American artist.
In 2009, after six months of sifting and sorting through four decades worth of demos and other previously unissued material at Charles' R.P.M. International studios on Los Angeles' Washington Boulevard, Concord Music Group's executive vice president of A&R, John Burk, emerged with a handful of startling recordings from the '70s, '80s and '90s that reaffirm the vast scope of Charles' artistic vision and stylistic range. Burk, who first worked with Charles as producer of his final studio album, 2004's Grammy-winning Album of the Year, Genius Loves Company stated, "We have so much respect for Ray, and now being...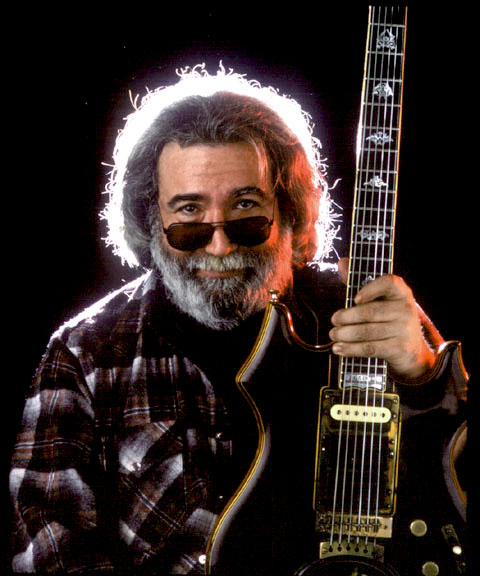 Musical Friends of Jerry Garcia Come Together to Play His Music for Dec. 4th Rex Foundation Benefit
[ Oct 29, 2010 - Share ]
The Wheel - A Musical Celebration of Jerry Garcia
Musical friends of Jerry Garcia since 1962 come together to play his music
Jesse McReynolds, Garrett McReynolds, Steve Thomas
Peter Rowan Blue Grass Band: Peter Rowan, Jody Stecher, Keith Little, Paul Knight
David Nelson & Friends, Electric: David Nelson, Barry Sless, Robin Sylvester, John Molo, Mookie Siegel
and Special Guests
On Saturday, December 4th at The Fillmore in San Francisco, musicians who have been part of Jerry Garcia's musical life over the last 48 years bring us full circle together.17356
Set up in festive cabaret style with reserved seating on the floor, The Fillmore, with its beauty and iconic connection to Jerry Garcia and the Grateful Dead, sets the stage for this special occasion. At the 6:00 - 7:30 pre-concert reception, guests will enjoy hearty finger foods and beverages and reconnection with frie...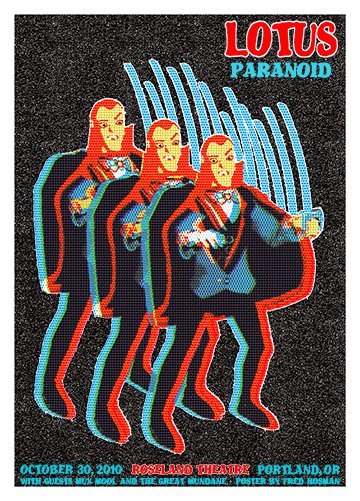 Lotus Halloween - 10/30 Black Sabbath, 10/31 Video Games
[ Oct 27, 2010 - Share ]
Over the past few years a musical costume has inspired Lotus' Halloween performances – ranging from the '27 Conspiracy' night featuring songs from artists that passed away at that age as well as full garb of each (Cobain, Morrison, Pig Pen, Hendrix, Brian Jones) – to last year's David Bowie tribute which had each member adorned in the get-up of a different era Bowie. We've kept these themes secret though, letting the fans discover the uniqueness on the spot…that is, until now.
This year Lotus presents TWO Halloween themes, taking place on 10/30 in Portland, OR at the Roseland Theatre and 10/31 in Seattle, WA at the Showbox at the Market.
For Devil's Night we are honoring the 40th anniversary of the classic album Paranoid by Black Sabbath [see attached poster].17356

And for Seattle's show on Halloween proper we'll be paying tribute to some of the magnificent music that ha...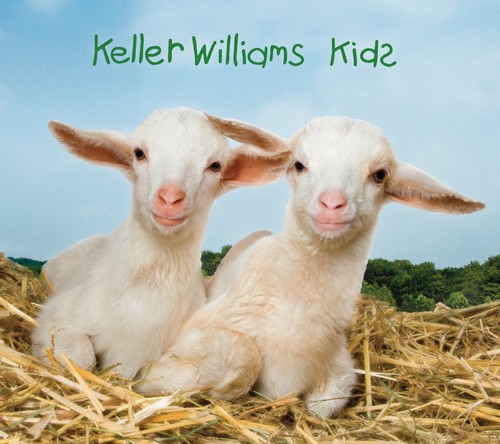 Keller Williams' first ever kids album, Kids, hits streets today
[ Oct 26, 2010 - Share ]
"[Keller's] big-hearted wit is perfectly suited to the songs on Kids, a record that will entertain children of all ages without talking down to them." - All Music Guide
"Kids sparkles with invention." - Bob Etier, Technorati.com
Today, Keller Williams releases his sixteenth album — and first-ever album for kids and families — appropriately titled Kids. With Kids, Keller once again breaks new ground, staking out his next conquest: the absolute adoration of the under-10 crowd and their parents, caregivers, and relatives.17356
Kids has already been warmly embraced by such kids' music tastemakers as Stefan Shepherd (Zooglobble), Amber Bob...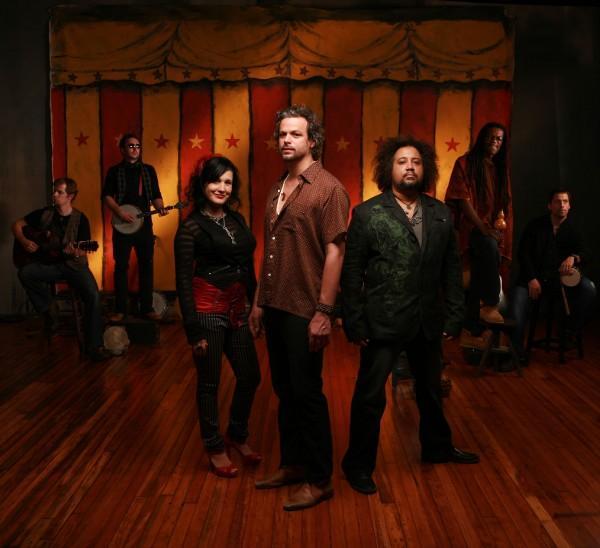 Rusted Root is coming to The Pullo Center!
[ Oct 25, 2010 - Share ]
August 9, 2010 –The Pullo Center at Penn State York presents Rusted Root on Thursday, November 4, 2010, at 7:30 p.m. Ticket prices are $50 and $32, and go on sale Friday, August 13, at 10:00 a.m.! Tickets can be purchased at the Pullo Center Box Office, charge by phone at 717-505-8900, or online at www.thepullocenter.com or www.ticketmaster.com.
Rusted Root has sold more than three million albums worldwide. Formed in Pittsburgh by singer/guitarist Glabicki in the early '90s, Rusted Root's worldly style quickly charmed fans of roots music and world rock. After debuting in 1992 with the self released Cruel Sun, Rusted Root signed with Mercury Records and released the 1994 platinum selling breakthrough When I Woke, which featured the hit songs "Send Me On My Way", ...

Umphrey's McGee's S2 Stew Art Series featured at Time.com
[ Oct 20, 2010 - Share ]
Umphrey's McGee's innovative Stew Art Series (aka, "S2") – an interactive fan experience where audience members "conduct" the band's live improvisations - continues to garner industry attention for its ground breaking approach to building the ever-important band/fan relationship. Most recent: Time.com just posted a video feature on the band and their S2 series.

Umphrey's will host their next S2 event this Friday, October 22, at Michigan's Kalamazoo State Theatre. As with all S2 shows, the event sold out in just minutes.

Hosted as individual events before that evening's already schedule show, Umphrey's Stew Art Series is a crowd-sourced improvisation experiment, in which all the music performed by the group on stage will be entirely directed by S2 audience members. Tickets for each event sell out in ju...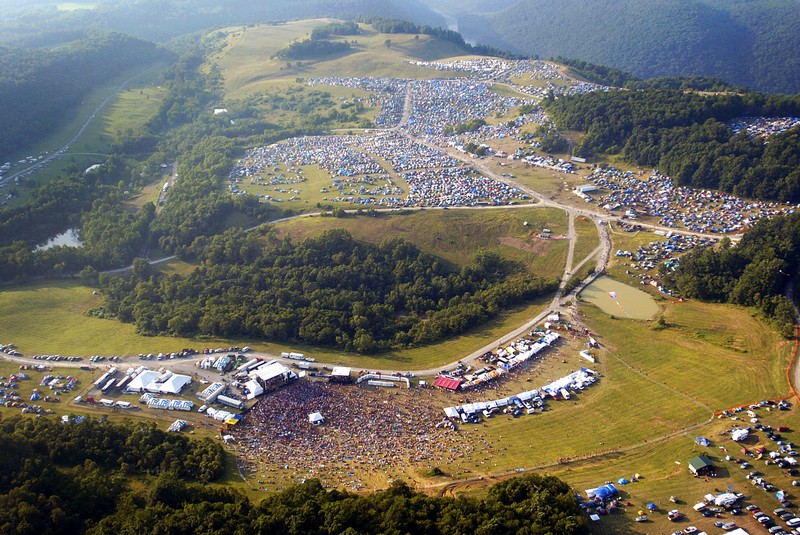 15th Annual All Good Music Festival Announces 2011 Dates
[ Oct 14, 2010 - Share ]
The All Good Music Festival is pleased to announce its 15th annual event to be held July 14-17, 2011 on Marvin's Mountaintop near Masontown, WV. As the Mid-Atlantic's longest running music & camping event, this summer's annual musical oasis saw the festival attracting record crowds, bringing in fans from every state in the country and internationally.
Along with announcing next year's dates, the All Good Festival is asking its fans who they'd like to see perform on Marvin's Mountaintop in 2011. Fans who share their wish list on the All Good Festival's Facebook page will also be entered into a drawing to win a pair of festival tickets for next year's event. Interested fans can have their vote and voice be heard via this online form: http://fs19.formsite.com/Junipa/AGF-Wishlist2010/index.html 17356
Veteran All Good attend...

Mark Karan Co-designed Pedal Released
[ Oct 6, 2010 - Share ]
Inspired by one of the great envelope filter pedals of the 1970's and developed with guitarist Mark Karan (Delaney Bramlett, Bob Weir & Ratdog, Jemimah Puddleduck) the Hartman Envelope Filter is a recreation of a classic effect optimized for tone, flexibility, and ease-of-use.
Mark Karan is best known for performing with the extended Grateful Dead family, beginning in 1998 with The Other Ones, and as lead guitarist in Bob Weir & RatDog for the past 12 years. Mark currently tours with his own band, Jemimah Puddleduck.
Mark's debut album, "Walk Through the Fire" was released in 2009 to critical acclaim featuring special guests Delaney Bramlett, Bill Payne, Mike Finnigan, Pete Sears, John Molo, Hutch Hutchinson, The Persuasions, The Rowan Brothers, and many more.17356
"Mark wanted a pedal with a certain tone, range, and feel that he could switch fluidly among its settings via a simple user interface, and of course, analog." ...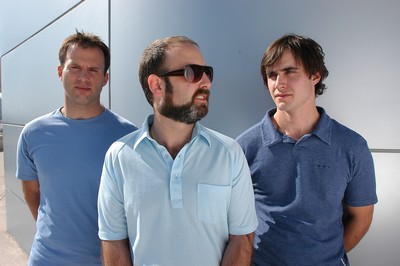 the New Deal, Pioneers of Live Electronic, Announce Fall Tour with lots of special guests
[ Sep 30, 2010 - Share ]
Toronto's live-electro pioneers the New Deal kick-off their largest, most ambitious tour in years with dates stretching from Colorado to North Carolina and bills shared with Toubab Krewe, King Britt, Brothers Past and more (details below). As always, tND's concerts will feature inspired instrumental improvisations and driving beats, but new for this tour, the band will introduce a brand new keyboard setup, implemented to fortify the tND sound.

Touring in support of their latest release, Live: Toronto 7.16.2009 (SCI Fidelity Records) is a perfect snap-shot of the band onstage doing what they do best. With over 800 shows and ten albums released, Jamie Shields (keyboards), Darren Shearer (drums/beatbox) and Dan Kurtz (bass) have established themselves as leaders and innovators in the live electronic world, spawning countless bands, garnering numerous awards and selling o...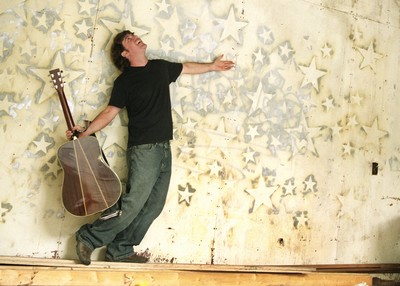 Keller Williams Announces NYE Run, SPCA Benefit show
[ Sep 21, 2010 - Share ]
Keller Williams has announced plans for a set of very special East Coast New Year's Eve concerts. Starting on December 29 in Virginia and concluding on NYE in North Carolina (details below), each show on the "Celebrate the Holidays" run will feature three sets built around a different theme. Set I will be reggae, dub and funk versions of Keller favorites with Jay Starling on keys, Mark D on drums and Keller on bass. Set II will feature the bluegrass stylings of Larry Keel on guitar and his wife Jenny on bass with Keller playing his mini twelve-string (wanna-be mandolin) guitar. And Set III will be old school Keller on acoustic guitar with his trademark looped-out dance grooves. Big screen video visuals will be provided by Scott Sunn.

Before the NYE run kicks-off, Keller bring his three-set extravaganza to his hometown of Fredericksburg, VA for his annual holiday concert to benefit the SPCA. To celebrate the ten year anniversary of the event, which will ...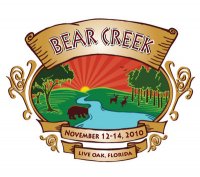 Bear Creek Music & Arts Festival Returns November 12-14, 2010
[ Sep 21, 2010 - Share ]
Big IV Productions directors Paul Levine and Lyle Williams continue to shape Florida's music scene with plans to bring two festivals to Like Oak, Florida's Spirit of the Suwannee Music Park in 2010. Returning for its fourth consecutive year, Bear Creek Music & Arts Festival will take place November 12-14 and the inaugural Blackwater Music Festival will touch down August 26-28.
Voted "Florida's Best Live Music Venue" in 2009 by readers of Florida Monthly Magazine, Spirit of the Suwannee Music Park is set against North Florida's historic Suwannee River and offers 800 acres of pristine camping dotted with soaring Spanish moss covered oak and pine trees, cabin rentals, RV hookups, and a wide range of amenities including a restaurant, general store, showers, full service bathrooms and more.17356
For the first ever Blackwater Music Festival fans will be treated to three days of eclectic music with sets by Slightly Stoopid, STS9, Mich...

Umphrey's McGee live webcast on Oct 3, new logo will be unveiled
[ Sep 20, 2010 - Share ]
September 20, 2010 -- Umphrey's McGee and Martin Sexton perform a double-header concert webcast on Sunday Oct. 3, live from the soundstage of Ex'pression College for Digital Art in Emeryville, CA.

The concert is hosted by CreativeAllies.com, an online design community that lets anyone submit art in official design contests for high-profile artists including M.I.A., OK Go, Amanda Palmer, Jack Johnson and Thievery Corporation.

Sexton takes the stage first at 7 p.m. PT/ 10 ET, followed by Umphrey's McGee at 8 PT/11 ET. Umphrey's McGee's official new logo, chosen from entries in a Creative Allies logo design contest, will be revealed live during the webcast.

The webcast is filmed by students at E...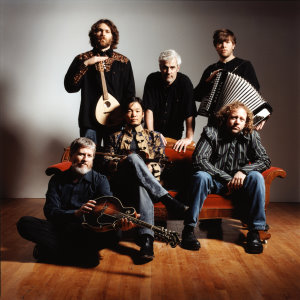 Fourmile Fire Benefit ft. SCI, Big Head Todd, Yonder Mountain String Band, Phish Members and More
[ Sep 18, 2010 - Share ]
Colorado's music community comes together for "Fourmile Canyon Revival," a remarkable night of music to raise funds for individuals and families directly affected by the devastating Fourmile Fire near Boulder. Presented by KBCO, the benefit concert will take place on Saturday, October 9th at 1st Bank Center in Bromfield, Colorado. It will feature Colorado's own The String Cheese Incident, Big Head Todd & The Monsters, Yonder Mountain String Band, and Vince Herman & Drew Emmitt.

The members of Phish – Jon Fishman, Mike Gordon, Page McConnell and Trey Anastasio -- are also honored to take part in the event, which comes on the eve before the launch of their fall tour. Colorado was the site of Phish's first extended tour outside of the Northeast, and the band has always felt a deep connection to the community. 17356

"It's been humbling to see the generosity and immediate response of these amazing musicians. T...