| | |
| --- | --- |
| Featured News Article Results | |
The Contribution: The Supergroup Releases Debut Album
[ Mar 2, 2010 - Share ]
Which Way World – the new release recorded by supergroup collective The Contribution - is the kind of debut album that only seasoned musicians can produce. Featuring the stellar contributions of Tim Carbone - violin, vocals (Railroad Earth), Jeff Miller - guitar, mandolin, vocals (New Monsoon), Phil Ferlino - keyboards (New Monsoon), Keith Moseley - bassist (The String Cheese Incident) and Jason Hann - percussion (The String Cheese Incident), the americana-tinged music on Which Way World is full and free-wheeling, offering exceptional chops that never overshadow the stand-out songwriting. 17356

The Contribution releases Which Way World on March 30th, 2010 (SCI Fidelity Records); the album will be available digitally everywhere and on CD (the disc includes bonus video footage shot during the recording process) at www.thecontribution.net.

The idea for The Contribution was first hatched by Carbone, Mil...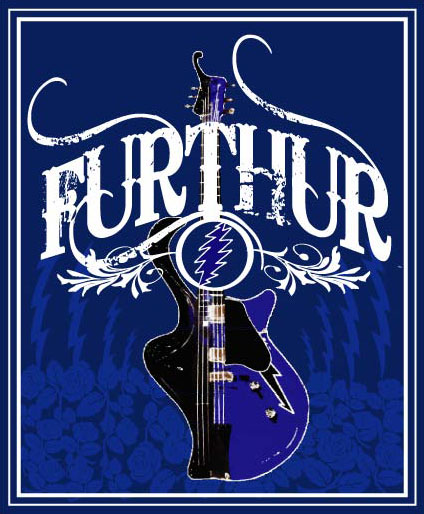 Furthur Announces Summer Tour Dates
[ Feb 26, 2010 - Share ]
Furthur has announced a summer tour, including a stop at the All Good Festival on July 9. Currently, Furthur is: Phil Lesh, Bob Weir, Jeff Chimenti (RatDog, The Dead), John Kadlecik (DSO), Jay Lane (RatDog) and Joe Russo (The Duo, Bustle In Your Hedgerow).
This new arrangement has a lot of energy with great jams! It's almost remini...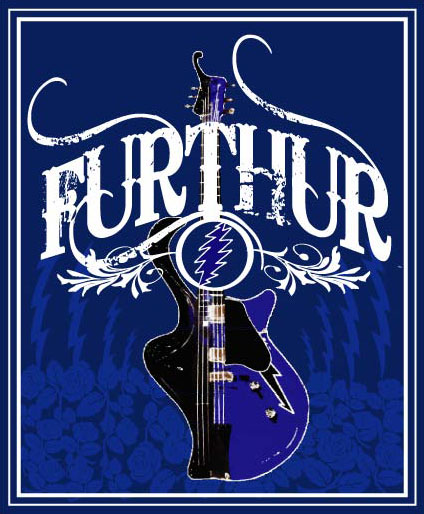 Furthur to Headline 2010 All Good Festival
[ Feb 17, 2010 - Share ] Furthur has announced that they will headline the All Good Festival at Marvin's Mountaintop in Masontown, West Virginia July 8-11. This can also be a hint that summer dates may be released soon from Furthur.

This year's lineup at the All Good Festival showcases an amazing line-up of musicians and bands. Here is a short list of what's booked so far:17356

FURTHUR
featuring PHIL LESH & BOB WEIR
Widespread Panic
Umphrey's McGee
Yonder Mountain String Band
Dark Star Orchestra
George Clinton & Parliament Funkadelic
Lotus
Femi Kuti & the Positive Force
Railroad Earth
The New Deal
Rebelution
Perpetual Groove
Cornmeal
Fort Knox Five
The Macpodz

Stay tuned for many more acts to be announced!

For more information on the All Good Festival: www.allgoodfestival.com
For more information on Furthur: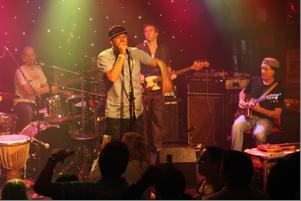 "Afropop Superstar" Chris Berry brings CB3 from Zimbabwe to the West Coast
[ Feb 15, 2010 - Share ]
What happens when you put African grooves born in the ghettos of Zimbabwe with the ground breaking guitar work of San Francisco's scene and combine it with New York City's urban electronica? The west coast is about to find out.
Joining together for their first multi-night tour, and performing under the guise of CB-3, Chris Berry has arranged his most interesting collaboration yet. Featuring San Francisco's own Steve Kimock alongside the rhythm section of the Brazillian Girls comes an explosive cross-cultural musical experience for music lovers of all types - CB-3 (Chris Berry Trio) Featuring Steve Kimock. The 10-day tour will maneuver along the west coast including dates in Santa Cruz, San Francisco, Eugene and Portland Oregon.17356
Music first touched the Grammy award winning Chris Berry as a teen living in the heart of Zimbabwe where he carefully learned the indigenous rhythms of Africa on the sacred Mbira (African Thumb Piano). His ability to speak out against the tyr...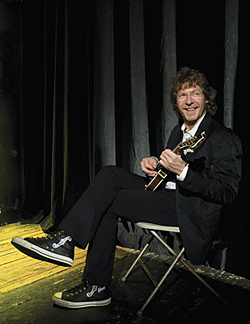 Sam Bush Launches SBTV Video Series
[ Feb 5, 2010 - Share ]
Nashville, Tenn. - October 20, 2009, marked numerous milestones for the multi-instrumentalist, three-time GRAMMY(TM) winner and affable, animated personality Sam Bush. Not only Bush's 25th wedding anniversary, October 20th also saw the release of Circles Around Me, his eighth solo release, and the launch of SBTV (Sam Bush TV), which continues Bush's foray in the realm of series video.
Bush, a founding member and mandolinist of the genre-defining act New Grass Revival and constant duet partner of Emmylou Harris in her Nash Ramblers outfit, has recently witnessed a surge in fan response thanks to his self-produced "Ask Sam Anything" videos. This series of personal, off-the-cuff short films features the artist fielding questions directly from his fans such as, "Do you still practice?" "What inspires you?" and "What have you been listening to lately?"17356
The overwhelming fan response to the series led Bush to continue exploring the concept of series videos. The result of t...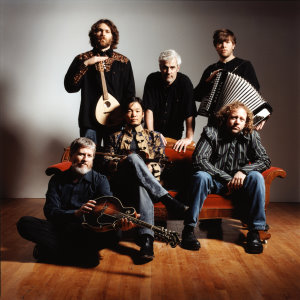 The String Cheese Incident Announces 2010 Shows
[ Feb 2, 2010 - Share ]
The String Cheese Incident will perform a handful of "Incidents" in 2010. The band will play their greatest hometown venue, Red Rocks Amphitheatre, on July 23, 24, and 25. In addition they'll set up camp at a site close to the band's/fans' hearts, Horning's Hideout (near Portland, Oregon), July 29 through August 1.
This announcement ends a three-year break from performing; a hiatus interrupted only once - this past summer - when SCI united to headline ROTHBURY for one incredible Incident. (Fans can download SCI's epic ROTHBURY 2009 performance in its entirety at www.iClips.net, and check out a sneak peek at www.stringcheeseincident.com).17356

2010 Show details are as follows:
July 23, 24, and 25, 2010
Red Rocks Amphitheatre
Morrison, Colorado
Red Rocks Ticket Information:
Tuesday, February 9 at 10:00 am MST – Presale a...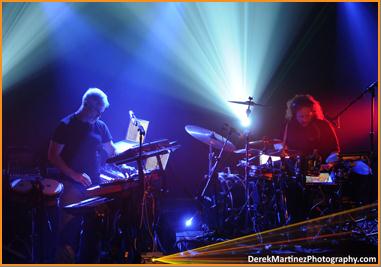 EOTO Takes The Country By Storm With Innovative Live Electronic Music
[ Feb 1, 2010 - Share ]
From dance halls to intimate theaters worldwide comes EOTO - the nation's top innovator in glitchy electronic, bass thumping, dub-step themed music. With performances booked well into 2010 including dates in Tucson, Albuquerque, San Diego and all along the western seaboard, EOTO is taking the country by storm with their innovative brand of live electronic music.
What EOTO achieves on stage is nothing short of astounding. Performed with all of the bells and whistles of a traditional electronic artist plus the addition of live drums, vocals, bass and guitar, the duo creates each and every bass ridden noise right before your eyes -without the addition of a single pre-recorded track. Known for their 100% live improvised performance, EOTO is breaking ground into a new sub culture of music while standing against some of the nations best live DJ's in the country.17356
With leagues of sold-out theater performances in 2009, the project started out as an avenue for the duo to blow...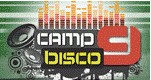 CAMP BISCO 9 Announced-July 15-17, 2010
[ Jan 27, 2010 - Share ]
Atlanta, Georgia (January 27, 2010) - The Disco Biscuits will continue the tradition of bringing cutting edge acts to Mariaville, New York, when Camp Bisco 9, the ninth annual three-day music and arts festival, returns this July 15-17, 2010. As hosts of Camp Bisco, one of the country's largest and longest running electronic/rock music festivals, the Disco Biscuits have continued to bring a myriad of talent to the scene in recent years, including: Nas and Damian Marley, Snoop Dogg, Kid Cudi, Thievery Corporation, DJ Shadow, MSTRKRFT, The Roots, Asher Roth, James Murphy of LCD Soundsystem, STS9 (Sound Tribe Sector 9), Girl Talk, Shpongle, Younger Brother, Bassnectar, and !!!. The 2010 lineup will include three nights of the Disco Biscuits and over 50 more acts from around the World.17356
Camp Bisco 9 will once again be held at the picturesque Indian Lookout Country Club in Mariaville, New York. The venue is located approximately 20 minutes travel time from Albany, New York and s...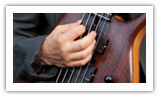 Mike Gordon March Tour Announced
[ Jan 26, 2010 - Share ]

Mike and his band will embark on an 8-date March Tour beginning March 5th in Troy, NY and ending March 14th in Lebanon, NH. The headlining club tour features a return to the Theatre of the Living Arts in Philadelphia and first time stops at Rams Head Live! in Baltimore, Jefferson Theatre in Charlottesville, and Revolution Hall in Troy.17356

Following three highly acclaimed tours in 2008 and 2009, in support of his album The Green Sparrow, Mike returns with the same five-piece lineup, including longtime collaborator Scott Murawski on guitar, Vermonters Craig Myers on percussion and Tom Cleary on keyboards and Brooklyn drummer Todd Isler.

A limited number of tickets are available via a real-time fan presale NOW at http://mikegordontickets.rlc.net. The presale ends Friday, January 29th at 5pm EST, at which point tickets will go on sale through traditional outlets.

<...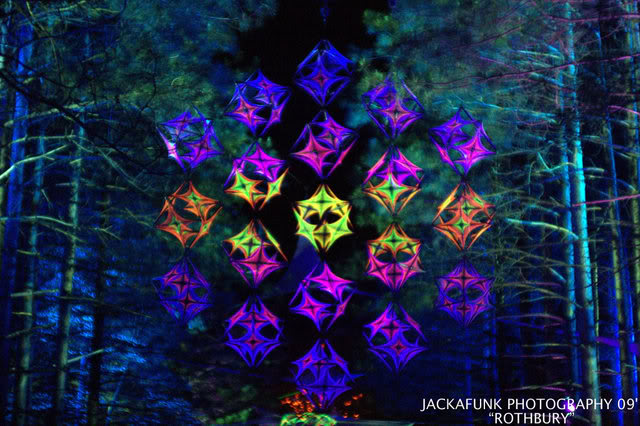 Organizers Announce NO ROTHBURY 2010
[ Jan 22, 2010 - Share ]
January 22, 2010 - Today, festival organizers for the ROTHBURY music festival announced that they will not host a 2010 event.
According to event producers Madison House Presents and AEG Live, a contributing factor in the decision is that, due to various artists' recording and touring schedules, timing will not allow them to assemble the cutting edge roster that has been associated with ROTHBURY. Madison House Presents' Jeremy Stein explains, "The result for this year is that we are not able to move forward with the integrity and high standards that we demand from ourselves and for the festival."17356
Despite the 2010 postponement, organizers intend to move toward continuing ROTHBURY in 2011. According to Stein, "This event is something very special, and we are unwilling to potentially tarnish what ROTHBURY is, and can become, by working under conditions that will produce anything less than a magical experience. Our efforts are certainly not coming to an end."
For ongoing...

'Hope for Haiti Now: A Global Benefit for Earthquake Relief' Announces Lineup of Superstar Musical Performances
[ Jan 22, 2010 - Share ]
NEW YORK, NY; LOS ANGELES, CA; and LONDON, ENGLAND (JANUARY 19, 2010) – "Hope for Haiti Now: A Global Benefit for Earthquake Relief," today announced its lineup of superstar musical performances. The global telethon will feature performances by Wyclef Jean, Bruce Springsteen, Jennifer Hudson, Mary J. Blige, Shakira, and Sting in New York City; Alicia Keys, Christina Aguilera, Dave Matthews, John Legend, Justin Timberlake, Stevie Wonder, Taylor Swift and a group performance by Keith Urban, Kid Rock, and Sheryl Crow in Los Angeles; and Coldplay, and a group performance by Bono, The Edge, Jay‐Z, and Rihanna in a newly added London location. All musical performances will be available for purchase for $.99 per song through the Apple® iTunes® Store beginning Saturday, January 23, with all proceeds benefiting Haiti relief funds managed by "Hope for Haiti Now" charities.17356
In addition to musical performances, Wyclef Jean in New York City, George Clooney in Los Angeles, and ...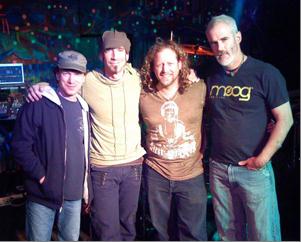 PRAANG Bounces Back Into Denver For 2 Nights
[ Jan 21, 2010 - Share ]
The highly improvised quartet known as PRAANG featuring the all-star cast of Steve Kimock, Michael Travis, Jason Hann and Jamie Janover is scheduled to perform at Quixote's (formerly Owsleys) on Jan. 29 and Jan 30th.

PRAANG was born in December of 2006, due to the most unusual circumstances. Thanks to the legendary blizzards in Denver, which closed local airports for consecutive days, and left Steve Kimock stranded in town with 2 nights of music booked and no band in sight. Out of the blue, four unlikely musicians came together for the first time to recover a near snowed out show with no notice, no plan and no rehearsal. It's no surprise the 600 person venue came close to sell-out that weekend with word of mouth buzz alone - the caliber of musicians performing on a single stage was unthinkable at the time. Today, PRAANG is still purely experimental, instrumental and continues to play rare intimate performances, rain, snow or sh...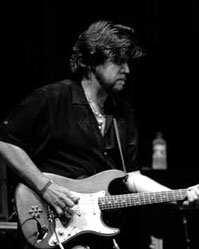 MK & Jemimah Puddleduck to Play Jerry's Birthday Bash in WV 7/31/2010
[ Jan 12, 2010 - Share ]
JP will play the Official 25th Annual Jerry Garcia Birthday Bash in Terra Alta, WV at the Sunshine Daydream Festival Campground on Saturday, July 31.
Sunshine Daydream is 45¨ö acres of beautifully manicured meadows and woodlands nestled in a valley atop Greggs Knob, the second highest elevation in Preston County, WV. The views from the surrounding hillsides are quaint and magnificent all at once. For over 10 years, Sunshine Daydream has been a wonderful place to experience live music.17356
Artists:¡¡Steve Kimocks Crazy Engine~Featuring Melvin Seals,New Riders of the Purple Sage~Featuring all Original Members, Jemimah Puddleduck, Hot Buttered Rum, Lee Boys,Thomas Wynn and the Believers,Davisson Brothers Band,Sunshine Family Band,The TrainJumpers and more TBA.
Tickets:¡¡Presale $50 until 5/14, $65 until 7/18, $80 at gate. Early Bird Camping for $20 plus admission. Music On Sunday. Kid Friendly. Kids under 15 Free with Parent/Le...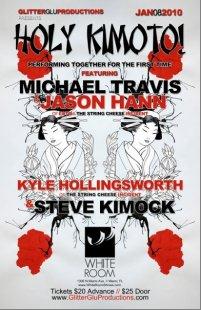 Holy Kimoto Lands in Miami
[ Dec 29, 2009 - Share ]
Each year, right after New Years Eve, thousands of music fans embark on the Florida coast for the six-day Jam Cruise – an event featuring the nations top independent improvisational talent. This year is no different, the already sold-out Jam Cruise returns to American soil allowing local music promoters to get in on the action.

The White Room in Miami will play host to the "jam-elite" as headline performers Steve Kimock and Kyle Hollingsworth join forces with the electronic duo EOTO for a first-time performance together on a single stage, on January 8th. The event dubbed "HOLY KIMOTO" has already created significant national buzz and ticket sales are selling briskly.17356


Friday, January 8, 2010
HOLY KIMOTO @ The White Room
1306 N Miami Ave, Miami, FL 33136
AGES: 18+ | Tickets: $20adv/$25door

The single-night performance will feature inspired jams and highly improvised music, as the collective will not have rehearsal time before the show. Ki...

Happy Holidays from KindWeb!
[ Dec 23, 2009 - Share ]

We'd like to wish you and yours a very happy holiday! During 2009, we've grown quite a bit here and we'd like to thank all of you for the support. We'd also like to thank all of the contributers who write reviews and snap photos at shows all over the country, along with the CD reviewers and all else involved.

We hope that 2010 brings more growth to KindWeb and we can continue to provide good content to KindFolks! If you have any suggestions/ideas for KindWeb in 2010, please feel free to

contact us

.

17356 ...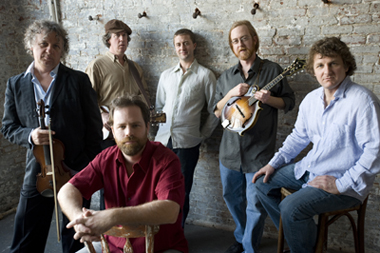 Railroad Earth: New Years, New Tunes, New Album
[ Dec 20, 2009 - Share ]
After a largely successful fall tour, Railroad Earth is wrapping up a momentous 2009 with performances on both coasts before heading to the studio for their forthcoming album. The six-piece Americana outfit is scheduled for a short east coast run before heading to the Pacific Northwest for a four-night New Years Eve Bash. A bittersweet tour, the New Years run will also mark the final show for stand-up bass player Johnny Grubb.17356

Known for well-crafted lyrics, outstanding musicianship and an un-matched dedication to their live performance, Railroad Earth is a musical anomaly. Not quite rock n' roll and not quite Bluegrass; the band captures the flavor of American history by rolling intriguing narratives into traditional instrumentation. The end result is a rootsy, bouncy, sing-along that has fans clamoring for more.

Mixing an unlikely blend of instruments to make up their well-traveled sound, the project features Todd Sheaffer (Lead vocals, acoustic guitars), Tim Ca...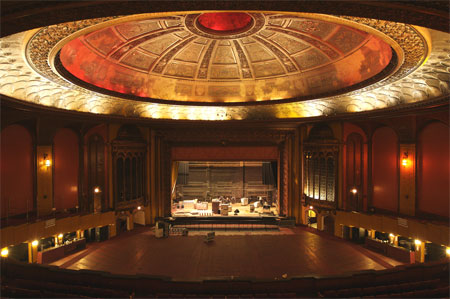 Bunny Costumes, Banjos, Bad Jokes and Balcony Performances
[ Dec 4, 2009 - Share ]
10/24/2009- Chicago, IL. The Chicago Bluegrass & Blues Festival wants you to like it, and not just for the fact that Bela Fleck & the Flecktones, Dr. Dog, Drew Emmitt, and Billy Nershi will be there. It also wants you to believe it when it claims to be everything you love about summer music festivals (and more) inside for the Chicago winter. So, if the pictures aren't enough for you to believe they're for serious (http://www.cbbfestival.com/photo-gallery/), digest these 10 nuggets of truth:17356
1. All children 12 years and under will be admitted to the festival free of charge. Not only does the CBB Festival help children by donating to both the Saving Tiny Hearts Society and Prevent Child Abuse America, we treat them to free music as well. That's one less excuse for you concert-hungry caregivers.
2. Pickin' and Playin' from above. When the c...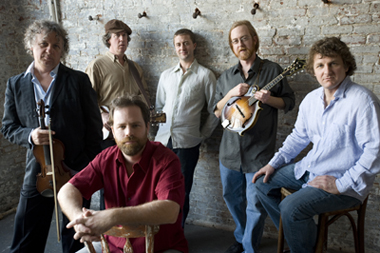 Railroad Earth: New Years, New Tunes, New Album
[ Dec 2, 2009 - Share ]
After a largely successful fall tour, Railroad Earth is wrapping up a momentous 2009 with performances on both coasts before heading to the studio for their forthcoming album. The six-piece Americana outfit is scheduled for a short east coast run before heading to the Pacific Northwest for a four-night New Years Eve Bash. A bittersweet tour, the New Years run will also mark the final show for stand-up bass player Johnny Grubb.17356

Known for well-crafted lyrics, outstanding musicianship and an un-matched dedication to their live performance, Railroad Earth is a musical anomaly. Not quite rock n' roll and not quite Bluegrass; the band captures the flavor of American history by rolling intriguing narratives into traditional instrumentation. The end result is a rootsy, bouncy, sing-along that has fans clamoring for more.

Mixing an unlikely blend of instruments to make up their well-traveled sound, the project features Todd Sheaffer (Lead vocals, acoustic guitars), Tim Ca...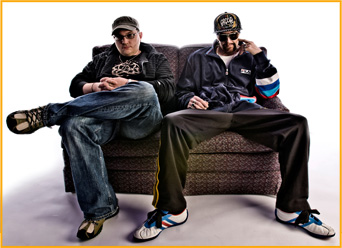 Boombox Touring Through December and NYE
[ Dec 1, 2009 - Share ] Its no surprise BoomBoxis taking the country by storm with their unique brand of house infused rock n' roll. The duo brilliantly blends the sophistication of live guitar and poetry while soulfully delivering lyrics and boogie-ready samples for a one-of-a-kind live performance. Their dedication to provide an experimental dance party within their live show setting is second to none. The project is taking their unique sound on the road for select national dates including a tour in the mid-west and along the southeast and along the before landing in their hometown for a New Years homecoming performance in Muscle Shoals, AL. 17356

Comprised of multi-talented producer/musicians Zion "Rock" Godchaux and Russ Randolph, the BoomBox project manifested in 2004 during a six-month recording session. With an instant connection to a similar style of music it didn't take long for the pair to hit the road with a combined vision that makes up their signature sound today...

We Want Your Feedback!
[ Nov 26, 2009 - Share ]

We want to hear from you, the readers and users of KindWeb! Please comment at the bottom of this article your thoughts about KindWeb, what you'd like to see, if there are features which are not user friendly, or features which you love. We are constantly trying to make KindWeb a better experience for all who visit, but need user feedback to make sure we're hitting the mark.17356

There are some features on KindWeb which are far under-utilized and we want to make sure these features are under-utilized because of not knowing they're there, instead of the features being hard to use.

Let us know below what you think!

Thanks!

The KindWeb Team

...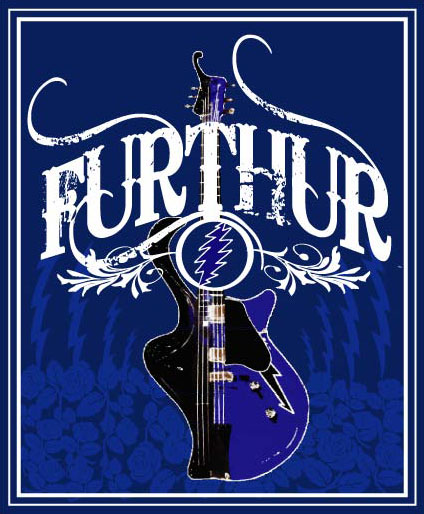 Furthur to Play Winter Tour 2010
[ Nov 22, 2009 - Share ]
The Spring tour dates are as follows:17356
February 5 Miami, FL Bayfront Park Amphitheatre
February 6 Orlando, FL Hard Rock Live
February 8 Atlanta, GA The Tabernacle
February 9 Asheville, NC Thomas Wolfe Auditorium
February 10 Charlotte, NC Bojangles Coliseum
February 12 Hampton, VA Hampton Coliseum
February 13 Faifax, VA Patriot Ctr George Mason Univ. February 14 Ithaca, NY Barton Hall Cornell University
February 15 Lehigh Univ. Bethlehem, PA Stabler Arena
February 17 Buffalo, NY Shea's Performing Arts Center
February 18 Manchester, NH Verizon Wireless Arena
February...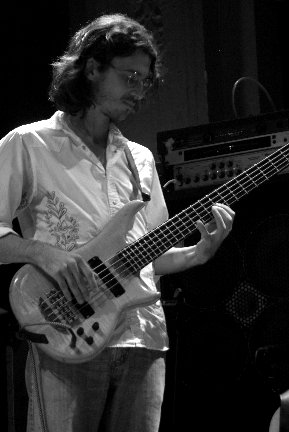 ekoostik hookah's Bassist, Cliff Starbuck, To Leave the Band Following NYE
[ Nov 20, 2009 - Share ]
Today the venerable Ohio jamband institution, ekoostik hookah, offers two announcements about the departure of band founder, bassist and vocalist Cliff Starbuck. With no plans to end their nearly twenty-year career of playing music, ekoostik hookah will continue playing music, hosting Hookahvilles and touring. Here is Cliff Starbuck's statement:

After a lot of careful thinking, I have decided to leave the band. Having played with Hookah for almost 19 years, it was an extremely difficult decision, made even more difficult by my love for my band mates and our music. Naturally I'll be coming back to sit in periodically, but after New Year's Eve you'll be enjoying a new bass player.17356
It has been an amazing privilege to spend so many years playing with this band, and I'll always be grateful for the experiences I've had along the way. I've gotten to travel all over the world to play music that I love with all my favorite people. I've been extremely lucky, a...

Dark Star Orchestra Guitarist, John Kadlecik, Has Resigned from the Band
[ Nov 16, 2009 - Share ]
John Kadlecik, lead guitarist (the Jerry guy), from the Dark Star Orchestra has decided to resign from the band to pursue other projects. His last show with DSO will be December 5 in Buffalo, NY.
Guitarist Jeff Mattson, lead guitarist for the Zen Tricksters and currently Donna Jean Godchaux's band, will be joining the band for upcoming dates which John cannot play on through the Winter tour and NYE.17356
John just finished a short run of dates with Grateful Dead members Bob Weir and Phil Lesh in their new venture,
Furthur
, so one can only speculate what this announcment might mean...
Here is the note from DSO:
Dear DSO Fan -

Thank you for joining us and being a part of this continuing, long strange trip these past 12 years. Your support and excitement for the music has kept us going stro...

Discovery Bay Games Launches Grateful Dead-Opoly Board Game
[ Nov 15, 2009 - Share ]
SEATTLE (November 10, 2009) – Discovery Bay Games today announced the release of Grateful Dead-Opoly, available in stores and online in time for the 2009 Holiday shopping season. The board game was created by music industry veteran and longtime Grateful Dead associate Debbie Gold, with artwork by comic book illustrator Timothy Truman. Bob Weir, founding member of the Grateful Dead, and legendary roadie Steve Parish also contributed to the development of Grateful Dead-Opoly. Truman's breathtaking artwork brings the game alive with the distinctive look and spirit of classic Dead album and poster art.17356
"Whether you play with friends or just collect the artwork, this is a fun, absolutely authentic rock n' roll experience," said Debbie Gold. "You don't need to be a Dead Head to enjoy Grateful Dead-Opoly. But if you're a Dead Head or if you know one, you definitely need to have this game."
Game play is like touring with the band. Each game comes with a VIP Pass and to...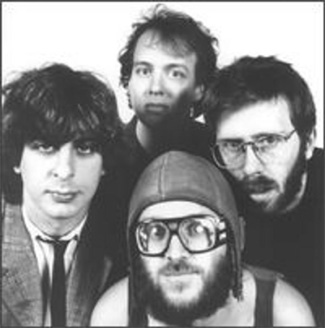 Phish Returns to Miama for a NYE Run
[ Nov 10, 2009 - Share ]
At the end of December, Phish returns to Florida for a four-night run at American Airlines Arena in Miami, including a three-set New Year's Eve show. The shows are the band's first performances in sunny Florida since 2003.
The dates are as follows17356:
12/28 American Airlines Arena, Miami, FL
12/29 American Airlines Arena, Miami, FL
12/30 American Airlines Arena, Miami, FL
12/31 American Airlines Arena, Miami, FL

A limited number of tickets for all four shows are available directly through Phish Tickets' online ticketing system at http://phish.portals.musictoday.com/. The ticket request period is currently underway and will end Sunday, November 15th at 11:59pm EST. Tickets will go on sale to the public on Saturday, November 21st at 10:00am EST.
A very limited number of tickets are still available for Phish's fall to...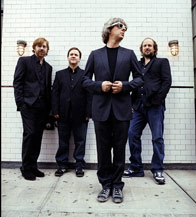 Phish Perform the Rolling Stones 'Exile on Main Street' for Their Halloween Cover Set
[ Nov 1, 2009 - Share ]
In their tradition of covering a full album on Halloween night, Phish decided to play the Rolling Stone's 'Exile on Main Street' for this year's festival in Indio, CA. Lead guitarist Trey Anastasio said he first heard the album in a friend's dorm room back in the late 70's. Since the band has been covering 'Loving Cup' from this album since '93, it seemed like a good, but safe, choice.17356
Here's a setlist from the night:
Set 1: Sample in a Jar, Divided Sky, Lawn Boy, Kill Devil Falls, Bathtub Gin, The Squirming Coil, Runaway Jim, Possum, Run Like an Antelope
Set 2: Rocks Off, Rip This Joint, Shake Your Hips, Casino Boogie, Tumbling Dice, Sweet Virginia, Torn and Frayed, Sweet Black Angel, Loving Cup, Happy, Turd on the Run, Ventilator Blues, I Want To See His Face, Let It Loose, All Down The Line, Stop Breaking Down, Shine a Li...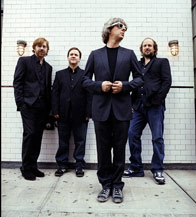 Phish, Festival 8, First Night 10/30
[ Oct 31, 2009 - Share ]
As the first day of Festival 8 has now passed, we are all anxiously waiting to find out what album Phish will choose for their traditional Halloween full album cover performance. After "axing" Michael Jackson's Thriller, here are the final candidates:17356
David Bowie - Hunky Dory
Genesis - The Lamb Lies Down On Broadway
Jimi Hendrix - Electric Ladyland
King Crimson - Larks' Tongues In Aspic
MGMT - Oracular Spectacular
Prince - Purple Rain
Radiohead - Kid A
Rolling Stones - Exile on Main Street
---
Phish kicked off the festival with a fun theme, starting with Fishman's new tune, Party Time. Here is the setlist:
Set 1: Party Time, Chalk Dust Torture, The Moma Dance, NICU, Stealing Time From The Faulty Plan, Stash, I Didn't Know, Poor Heart, Cavern, Beauty Of A Broken Heart...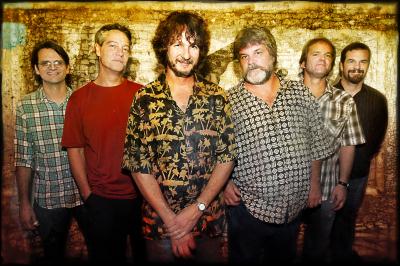 Leftover Salmon Celebrates 20 Years with Complimentary 2 CD Download & New Show
[ Oct 23, 2009 - Share ]
October 23, 2009 (Boulder, CO) - Leftover Salmon today announced an extremely intimate and special performance kicking of their "Celebrating 20 Years" tour. On Monday, December 28, Leftover Salmon returns to The Eldo in Crested Butte, where the band played its first show together on New Year's Eve 1990.
The Eldo is a very limited capacity venue and tickets go on sale Saturday, October 24 at 10am MST through Leftover Salmon Ticketing http://leftovertickets.jambasetickets.com. Tickets are $35 and show time is 10:30 PM. 17356

As previously announced Leftover Salmon will continue its 20 Year Celebration at the Boulder Theater December 30 & 31 and conclude with a 'Salmon and Friends' show at Denver's Ogden Theatre Saturday, January 2. Tickets for those shows are on sale now.

The New Year's show will be celebrated with three full sets of Salmon. The Emmitt-Nershi Band will...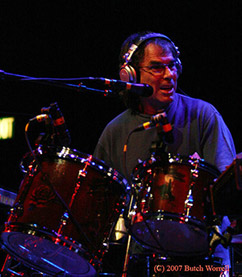 Mickey Hart Discusses Sounds from Space
[ Oct 22, 2009 - Share ]
During The Dead's Spring Tour, Mickey Hart debuted the UNIVERSE OF SOUND. Each night of the Tour Hart connected audiences with the universe's most celestial vibrations from the Big Bang to the rings of Saturn to the Black Hole. Hart said, "The idea was to take our audience on a nightly tour of some part of our universe during our "space concerto" section. The next day we put it up on our website so the kids could follow it." This got the interest of the folks at the History Channel who produce the acclaimed "The Universe" series. They came out to Hart's studio and spent an afternoon doing interviews for the segment being produced on Pulsars and Quasars.17356
Hart is known for his high quality recordings of music from around the globe and his collaborations with the world's great percussionists. His Grammy Award winning Planet Drum (1991 Best World Music) and Global Drum Project (2008 Best Contemporary World Music) featured the finest acoustic percussion, enhanced with the la...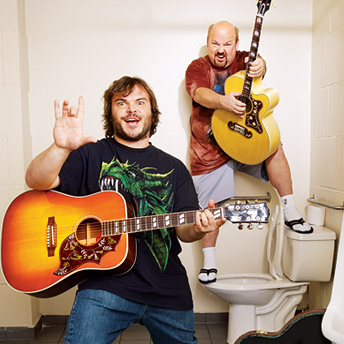 Tenacious D at WTF?! Festival
[ Oct 14, 2009 - Share ]
Be sure to catch Tenacious D's acoustic performance with special guest, Sarah Silverman, Saturday October 17th at 8:30pm, part of the WTF?! Festival. There are only 100 tickets left, grab yours today!17356

Tim Robbins is set to curate a multidisciplinary art showcase at the Actor Gang's Theater in Culver City, California starting October 13th through December 19th. The WTF?! Festival kicks off with The Need to Know: A Veteran's Journey from Fear to Freedom, written and performed by April Fitzsimmons, and Death and Giggles from Cirque du Soleil performer Daisuke Tsuji. Other artists scheduled to appear are Donna Jo Thorndale, Terry Beeman Dance Company, and Hoopdawgz.

Visi...