| | |
| --- | --- |
| Featured News Article Results | |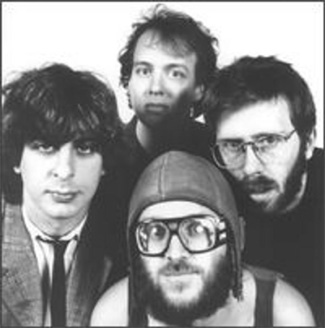 Phish to Headline Bonnaroo 2009?
[ Dec 16, 2008 - Share ]

According to RollingStone.Com, a reliable source says that Phish is committed to headline 2 nights of the Bonnaroo music festival. Trey Anastasio has already graced the Bonnaroo stages 4 others times, but this will mark the first performance by Phish. This news comes soon after the annoucement to reunite at the great Hampton Colliseum on March 6-8.17356

Tickets and more information can be found on the Bonnaroo websites: www.bonnaroo.com

Another rumor, sourced to some form of a reliable source, is saying that Bruce Springsteen may headline Sunday night.

Stay tuned for more information!

...

Bill Kreutzmann Announces NYE Shows
[ Dec 15, 2008 - Share ]
Bill Kreutzmann, Grateful Dead drummer for the band's entire thirty year career, rings in the New Year in the state he calls home - Hawaii. On December 29th and 31st, Kreutzmann is joined on stage in Maui by Austin bluesman Papa Mali, James "Hutch" Hutchinson (bass guitar/Bonnie Raitt Band), and Matt Hubbard (piano/Willie Nelson Band) for two very special evenings of music. These New Year's shows launch a busy year ahead for Kreutzmann. First up in 2009, a run of dates with Kreutzmann's trio featuring bassist Oteil Burbridge (Allman Brothers Band) and guitarist Scott Murawski (Max Creek).17356
Kreutzmann's Maui New Year's run begins on December 29th at local music spot (and Willie Nelson's favorite hang) Charley's Restaurant, on Maui's North Shore. For New Year's Eve, the celebration moves just east along the Hana Highway to Voyage East in the Pauwela Cannery. For December 31...

Jud Conway, Head Writer of KindWeb, Releases Debut CD, Southern Bound
[ Dec 13, 2008 - Share ]
We're proud to announce the release of Jud Conway's debut CD, Southern Bound! Conway has been an incredible addition to the KindWeb family in the recent past, using his extensive music history knowledge and writing skills to help KindWeb jump to the next level of original content. He is currently the Head Writer/Reviewer, but works on many other projects as well.
Conway fashions a freewheeling blend of rock 'n' roll, classic country, folk, and blues steeped in the tradition of troubadours like Neil Young and Gram Parsons. The debut release, Southern Bound, includes thirteen original songs that examine the range and complexity of the human condition with an unbridled heart and sympathetic eye. The album features incredible musicians from all over the country, including producer/bassist Dan Conway (Modereko, Rita Coolidge, Zeugma), John Molo (Bruce Hornsby & the Range, Phil Lesh & Frie...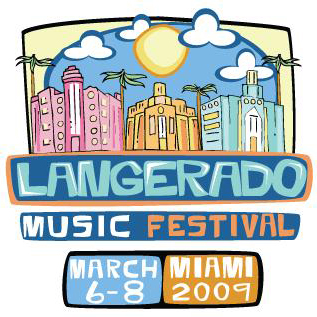 Langerado 2009 Announces Initial Artist Lineup
[ Dec 9, 2008 - Share ]

Held for the first time this year at Bicentennial Park on Biscayne Bay, Langerado now calls Miami - one of the world's must cultural cities - home. Today, festival organizers make an initial artist announcement to make the Magic City proud. Death Cab For Cutie, Snoop Dogg, Ryan Adams and the Cardinals, Thievery Corporation (Live), Slightly Stoopid and Dashboard Confessional join Flogging Molly, Broken Social Scene, Girl Talk, Cold War Kids, The Faint, Gym Class Heroes, Tricky, Chromeo, Mute Math, Black Kids, Café Tacuba, The Pogues, The Virgins, Zac Brown Band and more. Langerado is also proud to welcome back veterans from Langerado's past including Matisyahu, The Disco Biscuits, Umphrey's McGee, Robert Randolph and The Family Band and Michael Franti and Spearhead and extend a warm welcome to the many artists performing at the festival for the first time. Artists will perform on multiple stages t...

Q&A with Michael Falzarano (New Riders of the Purple Sage / Hot Tuna)
[ Dec 7, 2008 - Share ]
After setting up a Kindweb contest for signed copies of Michael Falzarano's new CD, We Are All One, we decided to have a Q&A with him to discuss the new album and his plans for '09.
KW: You obviously maintain a busy schedule touring as a New Rider, conducting educational seminars at Jorma's Fur Peace Ranch, producing artists like Marjorie Thompson, and the list goes on… How do you determine when it's time to consider a new Michael Falzarano solo album?
MF: Well, it's a somewhat organic thing with me. I never think it's time to do a new project now, it's more like I have a few new songs I just wrote, so let's record them. When I have enough that sound good together for an album, it comes out. Ideally, I'd like to do a new CD every two years, but we'll see….17356
KW: In the liner notes for We Are All One, you refer to the roster of guest artists as "Extended Fam...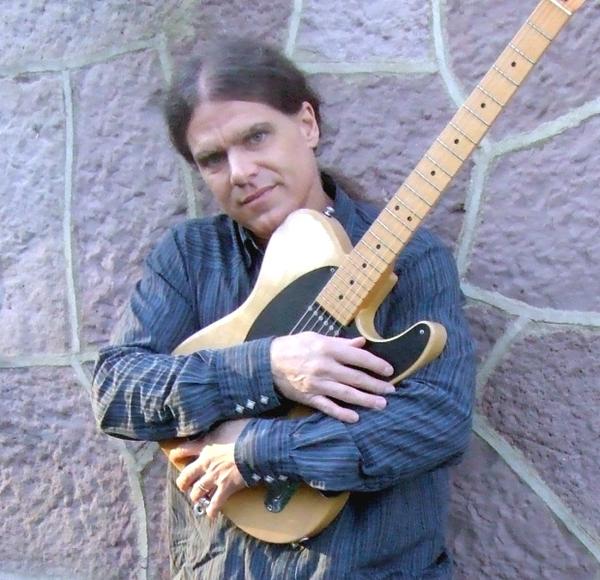 Q&A with Bob Stirner, BORIS GARCIA guitarist/bassist/vocalist
[ Nov 25, 2008 - Share ]
After reviewing Boris Garcia's third release, Once More Into the Bliss, we thought it would be great to talk to Bob Stirner and find out a little more about the band:
KW - We understand that fellow band member Gene Smith brought you into the recording sessions that ultimately led to the formation of BORIS GARCIA. How did the two of you meet?
BS - Gene and I have known each other pushing twenty-five years, [and] had played together informally a few times. We both belonged to the "club of mutual admiration."17356
KW - After twenty years of performing Grateful Dead cover tunes in Living Earth, you took on a dominant songwriting role in BORIS GARCIA. Was the transition a smooth one?
BS - While Living Earth was known for its "Dead thing," there was also a great body of original songwriting output, in particular, between the years 1989 and 1996. So, songwriting per se was the norm. Treating the arrangements <...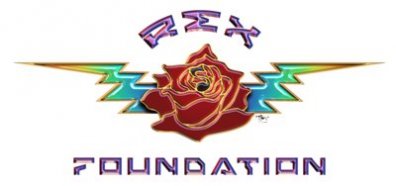 Charity Founded By Grateful Dead Still Truckin'
[ Nov 24, 2008 - Share ]
New York, NY, 17 November, 2008 – Continuing a tradition begun by the Grateful Dead in the fall of 1983 with the creation this philanthropic arm, the Rex Foundation brings its special mix of fun and fundraising back to New York City by throwing a Black Tie Dye Ball with the band Dark Star Orchestra on Saturday, November 29th at the Nokia Theater.
Yet for the Dead, "marketing is marketing, after all, and there is always something to be learned from the world's best, even if their strategies and styles evolved during the Summer of Love in the streets of San Francisco rather than at meetings on Madison Avenue" according to Glenn Rifkin in his article How to "Truck" the Brand: Lessons from the Grateful Dead (
Start Your Holiday Gift List and Display in Your Profile
[ Nov 18, 2008 - Share ]

How would you like to have your holiday gift list online for all your friends and family to see? Now you can, within your KindWeb profile. You can add products from our store to your list, then give your friends and family the address to see your profile and gift list.

Your MyKindWeb profile, is like a social networking feature for kindfolks. You can log all the shows you've been to so you can keep track or show friends your list. You can add suggestions to KindWeb content for others to see and much more!

By default, your profile is initially set to private so only your friends can see you. But, you do have the choice to make it public if you'd like the whole world to see who you are.

Check it out here: www.kindweb.com/mykindweb17356

...

Dark Star Orchestra Debuts "The Eleven" on 11th Anniversary on 11/11; Announces Update to NYE Show
[ Nov 12, 2008 - Share ] Quintessential Grateful Dead tribute act Dark Star Orchestra used numerology to its advantage last night celebrating its 11th year of performing with by debuting "The Eleven" during the 2nd set on 11/11/08 at the Capitol Center for the Arts in Concord, NH. Other highlights included Not Fade Away, Viola Lee Blues, Playin' in the Band, St. Stephens > The Eleven and encored with Box of Rain> Lucy in the Sky with Diamonds.

Since forming on November 11, 1997, DSO has performed over 1600 concerts and performed to over one million fans in that time. Through lineup changes, international tours, losing founding member/keyboardist Scott Larned in 2005 and being on the road over 200 days a year for 11 years, Dark Star Orchestra continues to keep thousands of Deadheads and music fans enthr...

Innovators Umphrey's McGee Offer Fans a Unique Album Pre-Order Experience
[ Nov 3, 2008 - Share ]
Umphrey's McGee launches a one-of-a-kind pre-order campaign for their highly anticipated new studio release, Mantis (January 20, 2009 / SCI Fidelity Records). The pre-order, which offers an MP3 download of the album in addition to the traditional compact disc, also promises unprecedented downloadable bonus content that will actually increase in volume depending on how many pre-orders are received, and will use innovative PUSH(TM) technology by Digital Insert to continue delivering exclusive bonus material throughout 2009. The Mantis pre-order offer is available now at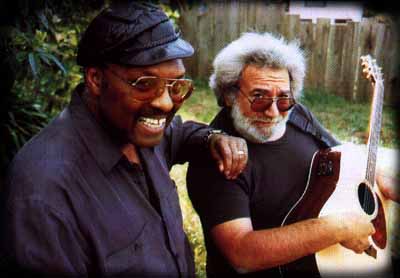 Merl Saunders: 1934 - 2008
[ Oct 25, 2008 - Share ]
We're sorry to announce that Merl Saunders, at age 74, passed away early yesterday. After Saunders suffered a debilitating stroke in 2002, he lost his ability to speak but continued to sit in on performances, playing with one hand.
Saunders started his music career after attending Polytechnic High School with singer Johnny Mathis and then serving in the Army from 1953 to 1957. He then started playing jazz organ on the music circuit playing with anyone from Jimmy Smith to Dinah Washington and even jamming with Miles Davis.17356
Saunders then met Jerry Garcia in 1970 af...

The Dead Reunite for Obama / Announce NYE Plans
[ Oct 14, 2008 - Share ]
Last night, on Columbus Day, the surviving members of the Grateful Dead reunited on stage at the Bryce Jordan Center in State College, PA for the first time since August 19, 2004. The reason for the reunion was to help stir up voter outreach in Pennsylvania, which is a "battleground" state. Other guests of the night was the current line-up of the Allman Brothers, RatDog keyboardist Jeff Chimenti, Susan Tedeschi, and Ron Holloway. Warren Haynes and Jeff Chimenti sat in with the Dead's set. Because of the political nature of this event, neither group performed under their proper band names.
After the Allman Bros opened the show, Jay Paterno (Penn State assistant football coach) and Penn State Cornerback Lydell Sargeant made an appearance on stage to show their support for Obama. I taped message from Obama then followed with the Dead's set soon to follow.17356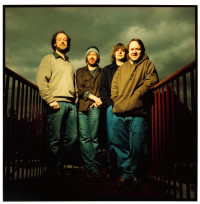 Phish to Reunite for Three Concerts
[ Oct 1, 2008 - Share ]
After months of reunion rumors, Phish has announced they will play three nights at the Hampton Coliseum in Hampton, Virginia on March 6, 7 and 8, 2009. This announcment comes just under a month after the boys reunited at the wedding of long time road manager, Brad Sands.
A limited number of tickets are available directly through Phish Tickets' online ticketing system at http://phish.portals.musictoday.com/ . The ticketing request period is currently underway and will end on Wednesday, October 8th at 11:59AM EST.17356
Tickets go on sale to the public on Saturday, October 18th at 10 AM EST and may be purchased online at http://ticketmaster.com or by phone at 757.671.8100, 757.872.8100 or 804.262.8100. Tickets will not be available at the venue box office and there is a two-ticket limit per show.
In ad...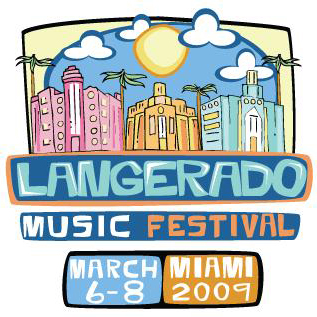 Langerado Music Festival Moves to Miami, Florida
[ Sep 17, 2008 - Share ]

Miami, Florida - For 2009, the Langerado Music Festival moves to one of Miami's most scenic spots - Bicentennial Park on Biscayne Bay. It's a new home for the seventh annual event, which will take place March 6-8, 2009; Langerado has enjoyed impressive success and growth in Broward County since 2002. The move to downtown Miami promises to make Langerado a City Festival that the Magic City can truly call its own.

"The City of Miami is utterly delighted to welcome the Langerado Music Festival for its inaugural show in downtown Miami's Bicentennial Park. The festival's move to a more urban environment heralds an important milestone in its growth; it will now be a more accessible community-oriented event. With a myriad of artists representing a great many musical genres, Langerado's lineup will be as diverse as Miami's population, and we are thrilled that Langerado has chosen Miami as its home," said Robert Par...

Keller Williams with Moseley, Droll & Sipe
[ Sep 11, 2008 - Share ] Keller Williams has built a career on his uncanny ability to captivate a packed house-all by himself. So why now, after fifteen-years as a solo artist, is he releasing a live album-simply titled,

Live

- with three other names on the cover? It turns out that since he first picked up a guitar, this troubadour has wanted to front a band.





On Live (September 16, 2008 / SCI Fidelity Records), Keller taps into the world-class talent of Keith Moseley (bass - The String Cheese Incident), Gibb Droll (guitar - Marc Broussard, Brandi Carlile), and Jeff Sipe...

Phish Reunites at Wedding of Long Time Road Manager, Brad Sands (Includes a YouTube Clip)
[ Sep 8, 2008 - Share ]
At a private New York wedding for ex road manager Brad Sands, the four members of Phish briefly reunited for a 3 song set including staples: "Suzy Greenberg", "Julius" and "Waste".
This comes after months of speculation that there will be Phish reunion in the near future. In June, during the height of the rumors, Page McConnell posted this on Phish.Com:17356
"Given the volume of speculation and rumors that have bubbled up recently, I have been asked to make a statement…Here goes.

For me, the last four years have been great. I've spent quality time with my family and have watched my daughter grow. I took great pleasure and pride in writing and recording an album. I'm living a healthy lifestyle. I travel as little as possible and I sleep in my own bed. It took a couple of years after the break up to begin talking to my old band mates, but once the conversations began to flow it wasn't long before the...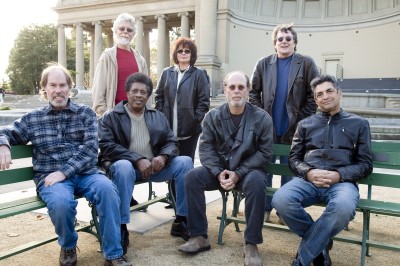 LITTLE FEAT FRIENDS AND FAMILY 'JOIN THE BAND' ON NEW CD RELEASE (REVIEW AND INTERVIEW)
[ Sep 1, 2008 - Share ]
More than thirty-eight years after the arrival of their nascent self-titled debut, Little Feat revisits an eclectic mix of classic originals and favorite cover tunes. Join the Band features contributions from a stellar host of the band's musical peers, including Jimmy Buffett, Dave Matthews, Vince Gill, Chris Robinson, Emmylou Harris, Bob Seger, Brooks & Dunn, slide guitar great Sonny Landreth, former Little Feat lead vocalist Craig Fuller and late founder Lowell George's talented daughter Inara George.
Little Feat is best known for creating a distinctive sound that blends rock 'n' roll, funk, country and swamp boogie. On Join the Band, current members Bill Payne (keyboards), Richie Hayward (drums), Paul Barrere (guitar), Sam Clayton (percussion), Kenny Gradney (bass), Fred Tackett (guitar), and Shaun Murphy (vocals) entrust guest artists with full creative control to great success. 17356 Dave Matthews's vocals on "Fat Man in the Bathtub" add a un...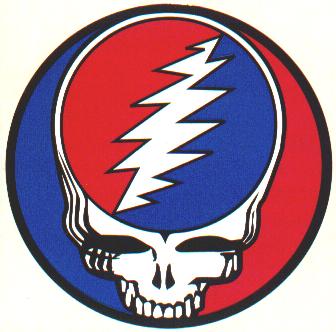 Bob, Phil, Bill and Mickey to Play Obama Benefit on October 13th
[ Aug 30, 2008 - Share ]

Bob Weir, Phil Lesh, Bill Kreutzmann and Mickey Hart announced today that they will join together again on October 13th to perform a benefit concert for the Presidential campaign of Senator Barack Obama, with the city, venue, special guests and other details to be determined pending further discussions with the Obama campaign.

Last February, Weir, Lesh and Hart performed together for the first time since 2004 at the hugely successful "Deadheads for Obama" show at The Warfield in San Francisco. Now founding Grateful Dead drummer Bill Kreutzmann joins his musical brethren in service of this historic cause.17356

Stay tuned to dead.net for further details, ticket information, etc.

...

Yonder Mountain String Band to Perform at Obama's Acceptance Speech Today
[ Aug 28, 2008 - Share ]
Denver, CO - Yonder Mountain String Band, hailing from Nederland, Colorado (forty miles northwest of Denver), is honored to perform at this year's Democratic National Convention held on Denver August 24-28. Yonder will take the stage on the final day of the convention - August 28th at INVESCO Field at Mile High Stadium - just prior to Barack Obama's highly anticipated acceptance speech for the Democratic nomination. Also scheduled to perform at the event are will.i.am, Jennifer Hudson, Sheryl Crow, and Stevie Wonder.17356
The convention anticipates 75,000 people in attendance, and a huge international and national media audience, for the acceptance event. This 2008 Democratic National Convention is a monumental moment in the country's history and in Denver specifically, marking the first convention to be held ...

LeRoi Moore 1961-2008
[ Aug 20, 2008 - Share ]
LeRoi Moore, saxophonist and founding member of the Dave Matthews Band, died on Tuesday 8/19/2008 at the Hollywood Presbyterian Medical Center in Los Angeles. He was 46 years old.
Moore suffered serious injuries during an all-terrain vehicle accident at his farm in Charlottesville, VA on June 30, 2008. His injuries included a punctured lung and broken ribs. Since being released, Moore returned to his Los Angeles home to start intensive rehabilitation. Complications then forced Moore to return to the hospital on July 17.17356
DMB went on with their scheduled performance last night at the Staples Center in Los Angeles with Jeff Coffin (Flecktones) filling in for Moore. Dave dedicated the show to Moore.
DMB posted this on their website: "We are deeply saddened that LeRoi Moore, saxophonist and founding member of Dave Matthews Band, died unexpect...

Trey Anastasio, Don Hart And Orchestra Nashville Debut "Time Turns Elastic" At September 27th Season Opener At Ryman Auditorium
[ Aug 11, 2008 - Share ]
Nashville, TN – On September 27, 2008, Orchestra Nashville and Trey Anastasio will give Time Turns Elastic its debut performance at the orchestra's 2008-2009 season opener at Nashville's famed Ryman Auditorium. Co-composed by Anastasio and Orchestra Nashville Composer-in-Residence Don Hart (who also orchestrated the piece) and conducted by Music Director Paul Gambill, Time Turns Elastic is a groundbreaking work for vocals, electric guitar and orchestra. Known for his role as Phish's lead guitarist/frontman and for his adventurous solo works, Anastasio first teamed with Hart and Orchestra Nashville (then known as the Nashville Chamber Orchestra) for his June 2004 performance at the Bonnaroo Music & Arts Festival. Conducting them through a special set of material from his album Seis De Mayo, they gave the crowd of 80,000 rock fans a riveting introduction to "new classical" music. 17356
Time Turns Elastic is the centerpiece o...

Bassnectar Announces Fall Tour
[ Aug 4, 2008 - Share ] Bassnectar's wobbling sounds of womp are swirling into a storm that will descend on North America for another round of full throttle live shows. With nearly every show on his last tour hitting full capacity, this Fall Basnectar hosts his fall tour: "The Other Side." Featuring Bassnectar DJ sets and Live PA and a diverse list of special guests including Beats Antique (featuring members of the Yard Dogs Road Show), Fort Knox Five, Seasunz and other friends and artists from the US, the UK, and Canada (plus live custom visuals of Videolicious, Android Jones, and iLL Gates), the tour hits almost 75 markets with stops in New York, Miami, Seattle, and all points in between.17356