| | |
| --- | --- |
| Featured News Article Results | |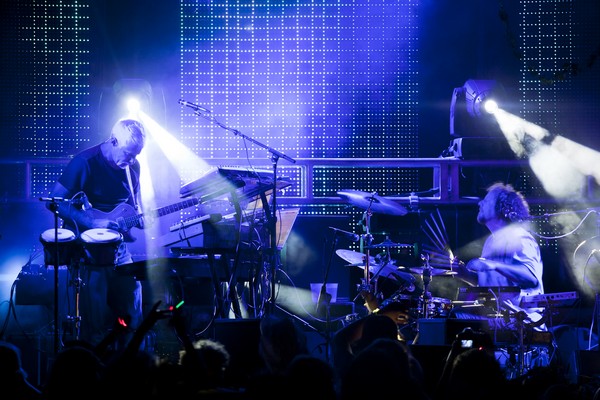 EOTO Kicks Off "We All Ascend" Spring Tour This Month
[ Jan 17, 2013 - Share ]
EOTO will hit the ground running with over 20+ shows booked for their 2013 "We All Ascend" Tour slated to kick off on January 31st in Boston, MA. The duo will be performing throughout Northeast and Southeastern states before heading back to their home stomping grounds for a short Colorado run and tour finale at 2720 Cherokee in St. Louis. Known for bringing a live-electronic dance show like no other, the duo took home the "Best Live Dubstep" award and "Best Visual Production" from two separate people's choice awards in 2012, with no signs of slowing down in 2013.

An EOTO show is an Octopedal beast. Without the use of sampl...

Railroad Earth Kicks Off Winter 2013 Tour This Month
[ Jan 9, 2013 - Share ]
Railroad Earth will kick off their 2013 Winter Tour with a three night run at the Ogden Theater in Denver, CO on January 18th. The first of 21 stops along the national tour, the band is slated to perform headlining dates across the country with stops in Minneapolis, St Louis, Chicago, Asheville, Atlanta, Boston, New York City and San Francisco just to name a few, and all before the end of March. Known for top-shelf musicianship and an unparalleled lyrical prowess, Railroad Earth continues to pick up steam as they head into 2013.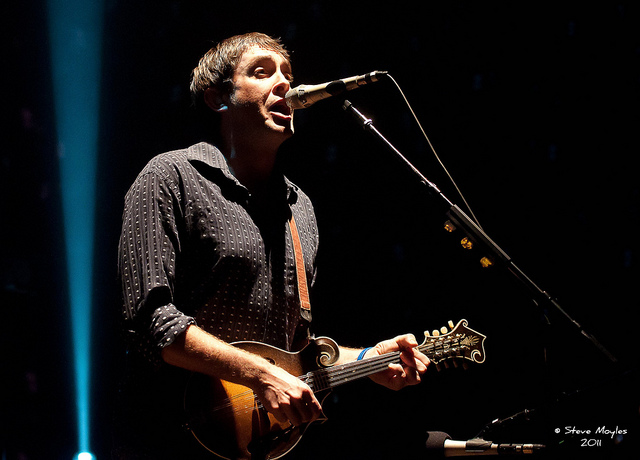 Mountain Standard Time Offers Free Download from New EP, Adds Special Guest Jeff Austin of Yonder Mountain to Three Show 'Mardi Grass' Run
[ Jan 9, 2013 - Share ]
Boulder, CO - Mountain Standard Time heads to high country of Colorado's mountains this January, followed by the return of the band's annual Mardi Grass celebration on Colorado's Front Range, featuring Yonder Mountain String Band's Jeff Austin (mandolin/vocals) as a special guest in Fort Collins (2/7), Denver (2/8), and Boulder (2/9).

As part of the 'Mardi Grass' festivities, the Boulder-based band will also release a limited edition EP of the first brand new material in two years. Mountain Standard Time's new EP, Sunny, (available February 5) captures the band's evolving 'Rocky Mountain Free Grass.' With a full, warm sound, Sunny, displays the versatility and craftsmanship of this unique group as a collection of seven new tunes. This release will only be avail...

SnowBall Music Festival Makes First Lineup Announcement - March 8-10 in Winter Park, CO
[ Dec 21, 2012 - Share ]
In its first two years, the Colorado-based SnowBall Music Festival established a reputation as one of America's most unique and exciting events. A music festival and ski/snowboard weekend rolled into one, SnowBall is the ultimate winter getaway for music fans, tastemakers and adventure-seekers, who'll converge on the majestic mountain paradise of Winter Park, Colorado on March 8-10, 2013 to absorb SnowBall's visionary marriage of music and mountains.

With two sold-out years under its belt, this year SnowBall boasts its most eclectic and impressive musical lineup yet, with eagerly anticipated performances by the likes of Pretty Lights, Big Gigantic, Kendrick Lamar, Portugal. The Man, and many others. The complete list of artists annou...

Mickey Hart Band Announce First Dates of 2013 with The African Showboyz; Free Fillmore Downloads
[ Dec 12, 2012 - Share ]
SAN FRANCISCO, CA- The Mickey Hart Band announces their first tour of 2013 with special guests, The African Showboyz from Ghana. The African Showboyz are four brothers from the northern part of Ghana who fuse a unique blend of West African rhythm, dance, and raw energy. Originally discovered by Grammy-winning virtuoso, Babatunde Olatunji, the African Showboyz have shared the stage with Stevie Wonder, Fela Kuti, Fema Kuti, Arrested Development, and many others. Watch a video of them performing a cover of Bob Marley's Redemption Song in Ghana HERE.
Last month in California, The African Showboyz joined the Mickey Hart Band on their final three shows of 2012. They received such an overwhelming response, that Hart decided to bring them out on tour this February. The African Showboyz will open each show and join the Mickey Hart Band throughout the night, transforming the Mickey Hart Band into a 12 piece ensemble with ...

Submit Your Band to Play Wakarusa 2013: Waka Winter Classic Dates and Submission Info
[ Dec 12, 2012 - Share ]
Wakarusa is going on tour and will be traveling all over this Winter in a quest to locate the best and brightest musicians the country has to offer. At every stop on the tour 4-5 bands will compete in a regional talent showcase. The winner of each talent showcase as decided by the fans in attendance will receive an invitation to play at Wakarusa 2013!
Submit your band through our partners at ReverbNation via the links below.
See you out there, and good luck! 17356
Waka Waka!
1/10 | Denver, CO @ Cervantes' Other Side [ Submit your band here ]

1/11 | Ft. Collins, CO @ Hodi's Half Note [ Submit your band here ]

1...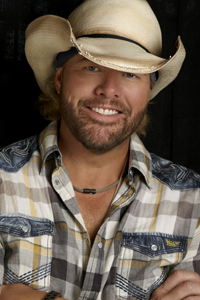 Tickets on Sale Now for Thunder on the Mountain - Country Music Festival
[ Dec 12, 2012 - Share ]
Tickets are on sale now for Thunder on the Mountain country music festival. Several of country music's top performers are already confirmed for the 2013 event including: Toby Keith, Luke Bryan, Big & Rich, View full article...
SCI Fidelity Records Celebrates 15 Years with Free Sampler
[ Dec 12, 2012 - Share ]
2013 marks the 15th anniversary for independent music label SCI Fidelity Records. Gearing up for the year-long celebration, today the Colorado-based imprint offers up its 2012 SCI Fidelity Records Sampler, featuring 11 songs culled from studio releases and live show recordings by artists on the label's roster. The Sampler is free – and available for download now at www.scifidelity.com, and for streaming on Soundcloud.

Fans can also look for limited-edition hard copy CDs of the Sampler, to be distributed at select upcoming shows of those artists featured on the music collection. SCI Fidelity label founders The String Cheese Incident offer up live recordi...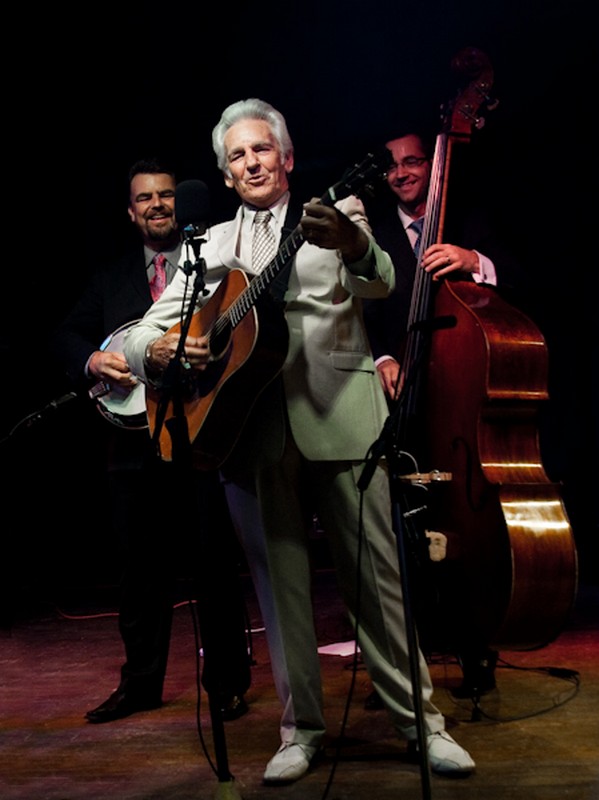 Masters of Bluegrass Featuring J.D. Crowe, Bobby Hicks, Del McCoury, Jerry McCoury and Bobby Osborne 2 Unforgettable Nights Of Bluegrass
[ Dec 8, 2012 - Share ]
Lucky audiences in Bristol, Tennesssee and Bowling Green, Kentucky are slated to be the first to enjoy an unparalleled musical experience when two new bands, for whom the term "supergroup" seems grossly inadequate, make their first road appearances since each debuted at the International Bluegrass Music Association's World of Bluegrass in October. Hailed as an unrivaled assembly of first- and second-generation legends, the Masters of Bluegrass—J. D. Crowe, Bobby Hicks, Del McCoury, Jerry McCoury and Bobby Osborne—anchor a night that begins with the Rambling Rooks, featuring three of the most admired and influential musicians of the past 20 years by reuniting one-time Lonesome River Band members Ronnie Bowman, Don Rigsby and Kenny Smith. Either group would be exciting enough on their own, but put them together and the result is guaranteed to be a one-of-a-kind musical experience.
Between them, the Masters of Bluegrass can count four B...

The Infamous Stringdusters Announce 2013 Ski Tour, Release Exclusive Video
[ Dec 5, 2012 - Share ]
Today The Infamous Stringdusters announce their 2013 Ski Tour – a run of shows that brings the band, and their fans, to the Rocky Mountains' best U.S. ski towns this winter. The itinerary - which includes stops in Vail, Colorado, Park City, Utah, and Jackson, Wyoming, among others - promises a few days off to hit the slopes. Along for the ride are partners POW (Protect Our Winters), Icelantic Skis, Oskar Blues Brewery, and Mountain Khaki, who will host special events and giveaways along the tour. The full list of 2013 Ski Tour stops is included below.
The Infamous Stringdusters' 2013 Ski Tour is yet another example of how this talented band is seamlessly and authentically integrating two things they love most: great music and outdoor living. In October, the band celebrated the 3rd installment of The Festy Experience, their annual more-than-music festival featuring outdoor activities like the Blue Ridge Burn...

All Good Festival Announces 2013 Dates, Nominated for Pollstar's 2012 'Music Festival of the Year'
[ Dec 4, 2012 - Share ]
Returning to Legend Valley in Central Ohio for the second year in a row, the All Good Festival today announced dates for the 17th annual event taking place July 18 – 21, 2013.
Following 16 years of putting on the All Good Festival, the event was recently nominated by leading live music industry trade magazine, Pollstar, for 2012 'Music Festival of the Year. Festival co-founder Tim Walther stated, "We are thrilled to be recognized by our peers in the industry - this Pollstar nomination is a huge honor. We would not be where we are today without the support of the thousands of fans nationwide and our world-class crew, all who converge for a fantastic summer weekend of music and community. We thank everyone for their support."17356
Following 10 years in West Virginia, the All Good Festival debuted in Ohio in 2012, at the site of the former Buckeye Lake Music Center where the Grateful Dead did some of their largest...

Railroad Earth Kicks Off 2013 in Portland, OR
[ Dec 2, 2012 - Share ]
Railroad Earth will celebrate the turn of the New Year in Portland, OR for three nights at the legendary Crystal Ballroom December 29th – 31st. The band will then kick off the Winter Tour 2013 on January 18th, which will take them to key cities throughout the Rockies, Midwest and Southeast corridor with stops in Denver, Minneapolis, Chicago, St. Louis, Atlanta and DC, just to name a few.
There is something magical afoot for the Jersey-based Americana unit, Railroad Earth. The six-piece band had another remarkable growth year in 2012, with sold out performances spanning both coasts and huge ticket sales for their hosted summer music festivals. In fact, Railroad Earth's annual harvest-time festival, Hangtown Halloween Ball, more than doubled in a...

The Big Up Festival Announces Return for 2013
[ Nov 29, 2012 - Share ]
(Ghent, NY - November 28, 2012) After a one-year journey, The Big Up Music & Arts Festival returns for the summer of 2013.
Shireworks Productions, producer of The Big Up Music and Arts Festival, has shared a transmission received from The Big Up Mothership, who reported it had been traveling in outer space since the end of the 2011 festival, when it got sucked into a wormhole and then spit out into a previously undiscovered frontier. See the full transmission of the message here: http://www.youtube.com/watch?v=TKkYKgFXQVY&feature=youtu.be
Entering its third year, The Big Up Music & Arts Festival presents a new paradigm in the independent festival scene by maintaining a boutique ethos. Showcasing three nights of live mus...

Mickey Hart Band Final Dates of 2012 + Free Live Tracks
[ Nov 21, 2012 - Share ]
SAN FRANCISCO, CA- The Mickey Hart Band will be performing their final shows of 2012 in Paradise, CA (Nov 28), and Napa, CA (Nov. 29th), before they head to the Fillmore on Dec 1st to perform at the Rex Foundation benefit, "A Buck Dancer's Choice". The Rex Foundation will honor the memory of longtime Dead Manager, Jon McIntire, with special sets from the Mickey Hart Band, Bob Weir, ALO, plus special guests to be announced. Tickets for the Rex Foundation show can be purchased at Rexfoundation.org. Tickets are also still available for the Paradise and Napa shows at http://www.mickeyhart.net/shows.

As a thank you to the fans for their tremendous support all year, the Mickey Hart Band has released 40 minutes of free live tracks from their show in Atlanta on October 19, 2012 at the Variety Playhouse, including "Time Never Ends", "West L.A. Fadeaway", "Franklin's Tower", and "Djinn Djinn". The liv...

RRE's Horn O Plenty Getaway Next Week!
[ Nov 16, 2012 - Share ]
Railroad Earth will kick off their annual Horn O' Plenty Getaway in Stroudsburg, PA. next week. The perfect way to usher in the season, the three day multi-venue event will feature slew of scheduled bands, art walks, acoustic brunch performances and two complete nights of Railroad Earth at the Sherman Theater. All set to take place in the beautiful Poconos and along the Delaware G...

EOTO Set To Perform At The Denver Fillmore, Dec 8th
[ Nov 16, 2012 - Share ]
Denver's Fillmore is in store for a psy-dub-bass showdown this Holiday season, as perennial electronic favorites EOTO take the stage on December 8th with VibeSquad and NiT GriT. Known for their 100% live improvised performances, EOTO has been carving out their niche as an electronic dubstep dance duo, interweaving live instrumentation, for a unique musical experience night after night. The music event of the season, the Fillmore performance will be loaded with the latest technology in cutting edge eye candy, including works from the luminary artists Alex and Alison Grey along with View full article...
Euforquestra's 'Home For The Holidays III' in Des Moines & Iowa City
[ Nov 16, 2012 - Share ]
The Iowa-natives-turned-Colorado-residents, Eufórquestra, return home Friday, December 21 and Saturday, December 22, for the third installment of a special holiday benefit concert aiding The Crisis Center of Johnson of County. "Home For The Holidays III" takes place at Wooly's in Des Moines and Gabe's in Iowa City, each featuring a headlining set by Eufórquestra plus very special guests. Eufórquestra chose The Food Bank of Polk County and The Crisis Center of Johnson of County as the beneficiaries for the concerts and there are a number of ways to support the cause including a canned food drive (non-perishable items only), a silent auction, as well as a portion of proceeds from merchandise sales. In Iowa City, New Belgium Brewing Company will donate $1 for every New Belgium beer sold.

Over the course of the past two years, Eufórquestra's Home For The Holidays has raised over $6000 and 600 pounds of food in Des Moines a...

Soundboard of Phil Lesh with Dark Star Orchestra Released as Free Stream & Download
[ Nov 16, 2012 - Share ]
Fans of the Grateful Dead have yet another reason to rejoice as the Dark Star Orchestra team has released a soundboard recording of the first set of their October 13, 2012 performance at The Fillmore in San Francisco. The night was a special one as Grateful Dead founding bassist Phil Lesh joined the band for the entire set performing everything from "Jack Straw" to "Feel Like A Stranger" with a highlight of the 'musical sandwich' of "Dark Star > Playin' In the Band > The Stranger > Eyes of the World > Morning Dew > Playin' Reprise." This was the first time Lesh joined DSO on stage, joining five other Dead alumni who've sat in with the band: Bob Weir, Donna Jean Godchaux, Bill Kreutzmann, Vince Welnick and Tom Constanten. Fans can download or stream the mastered show with Lesh joining DSO on bass at http://archive.org/details/DSO2012-10-13.SBD.f...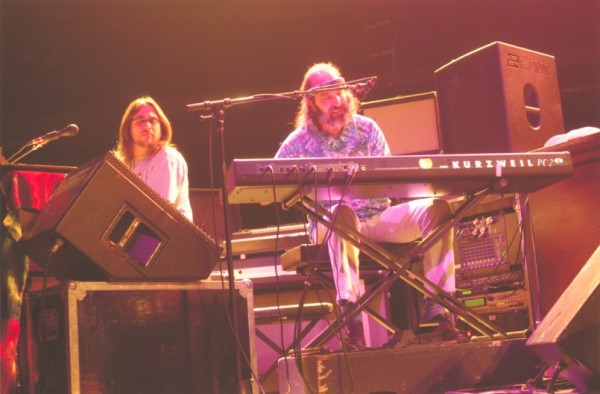 The Baracco / Chimenti Switcheroo
[ Nov 7, 2012 - Share ]
On December 6 - 9 Dark Star Orchestra's Rob Barraco will join Phil Lesh, Warren Haynes, Jimmy Herring and John Molo for a return of Phil Lesh and Friends: The Q. This reunited all-star cast will perform four rare and intimate shows taking place at Phil's concert venue, Terrapin Crossroads in San Rafael, CA. With December 5-8 being the last four nights of DSO's Fall Tour, the Phil Lesh camp is sending their keyboardist, Jeff Chimenti of Furthur, to fill in for Rob Barraco.
These special shows include: Dec 5 @ The Egg in Albany, Dec 6 @ State Theatre in Portland, ME, Dec 7 @ The Dome at Oakdale – Wallingford, CT & Dec 8 @ Lowell Auditorium - Lowell, MA.17356
Dark Star Orchestra are thrilled to work together with the Phil Lesh camp at this capacity and are equally excited to perform four shows with their guest keyboardist, Jeff Chimenti.
DSO starts tour November 15 with its first-ever, already-sold-out performance in Canada at Toronto's Ope...

The Infamous Stringdusters Release Silver Sky - Deluxe Edition, Announce Fall Dates and NYE Plans
[ Oct 17, 2012 - Share ]
The Infamous Stringdusters' constant, relentless, revelatory musical evolution is on display throughout the band's new double disc release Silver Sky-Deluxe Edition (October 16, 2012 / High Country Recordings and SCI Fidelity). Fresh off a hugely successful third installment of the band's beloved festival - simply dubbed The Festy, an appearance at the recent International Bluegrass Awards, and a feature on CMT's "Concrete Country" series, The Infamous Stringdusters now head out for a massive fall tour in support of Silver Sky-Deluxe Edition.

The Infamous Stringdusters launched their fall tour just last night, with a buzzing CM...

Max Creek Announces Haunted Halloween Weekend October 26-27
[ Oct 16, 2012 - Share ]
(LAKE GEORGE, NY - October 15, 2012) Max Creek, Connecticut's legendary American rock band announces their "Haunted Halloween Weekend Bash" in Lake George, New York on Friday, October 26 and Saturday, October 27, 2012, at the Fort William Henry Hotel. Conehead Buddah will support on October 26 and Dr. Jah & The Love Prophets will support on October 27. Tickets can be purchased for single and weekend days $25-$40, and available by visiting http://bit.ly/MaxCreek_Halloween2012. Fort William Henry Hotel is located at 48 Canada Street, Lake George, NY 12845. For lodging information View full article...
Railroad Earth's Hangtown Halloween Ball Announces 3 Nights of Killer Music
[ Oct 4, 2012 - Share ]
Grab your costumes and your dancing shoes; Railroad Earth's Hangtown Halloween Ball is just around the corner. Featuring three nights of killer music, workshops and Halloween themed programming, the 2nd annual event will offer a unique Halloween festival experience for music lovers young and old. Set to take place in Placerville, CA on Oct 26-28th, event organizers just unleashed the three day music schedule, along with some new surprises, including a rare opportunity to see Railroad Earth improvise the score to the classic Halloween thriller, "Dr. Jekyll and Mr. Hyde". A limited quantity of discounted 3-Day,...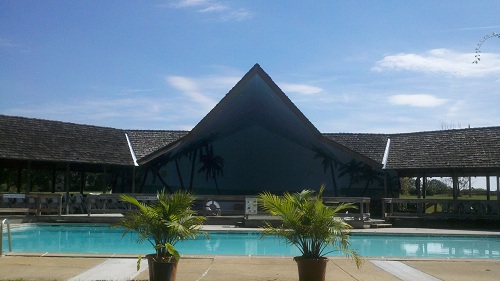 Live from Footlight Stage! Local Live Music to be Focus at Footlight Ranch
[ Oct 3, 2012 - Share ]
It's a wonderful night for Footlight……Footlight Ranch an historic music venue located in Wellsville, PA looks to provide local music opportunities for artists and fans alike. Located in an idyllic country setting, 30 minutes southwest of Harrisburg, PA, Footlight Ranch is a music venue like no other in the region. Live from Footlight Stage events will provide fans an opportunity to experience top level local and regional talent all while lounging in the pool. Yeah…..that's right….in the POOL! With the stage conveniently located beside the pool and covered deck areas, the venue boasts plenty of table seating as well as open grass areas to lounge on blankets.
"This area is so rich in musical heritage, it only seemed natural to focus on it," says Chad Holler, partner in Footlight Management LLC. At its earliest conception, Footlight Ranch provided youth camps that focuse...

Hot Buttered Rum 3 Night NYE Run in San Fran, Original Member Zac Matthews to Guest; 2 New CDs on the Horizon
[ Sep 27, 2012 - Share ]
San Francisco-based Hot Buttered Rum are settling in for three intimate, year-ending performances at San Francisco's Brick and Mortar December 29 – 31. Touring off their forthcoming live album this fall, the band will perform with original band member Zac Matthews returning on mandolin as a special guest on Dec. 30 to perform songs from the band's early days in what they refer to as a 100-year career retrospective.
On New Year's Eve, the band will present a masquerade ball with an extended show, lasting until 3 a.m. Special opening acts are scheduled for each night.17356
The band's Steve Berlin-produced studio album is slated for release early in 2013. Live in the Sierras will be released on CD and digital download Oct. 16, featuring live versions of both new songs and some of the band's old favorites.
More NYE show information, music and more View full article...
The Infamous Stringdusters' New Video Premiers on CMT.com
[ Sep 27, 2012 - Share ]
Today the just-launched CMT Edge premiers The Infamous Stringdusters' new video of "The Place That I Call Home" - a track from the band's soon-to-be-released Silver Sky-Deluxe Edition. Check it out here.

Just yesterday, The Infamous Stringdusters were featured on CMT's popular "Concrete Country" series. The interview and performance were filmed earlier this year on the streets of Nashville, TN. On September 27th, the band's Chris Pandolfi and Jeremy Garrett return to Nashville to the historic Ryman Auditorium for the 23rd Annual International ...

Free Nashville Bluegrass Concert with The Travelin' McCourys & Friends
[ Sep 23, 2012 - Share ]
NASHVILLE, Tenn -- A free concert with bluegrass supergroup The Travelin' McCourys & Friends will take place immediately after the Tennessee Titans' game on Sunday, Sept. 23, 2012 from 4:30-6:00 p.m. at Cumberland Park, 592 South 1st Street in Nashville, in the shadow of the Titans' stadium on the banks of the Cumberland River.
The concert will kick off IBMA's World of Bluegrass Week, Sept. 24-30, at the Nashville Convention Center and the Ryman Auditorium, and a public celebration of September as "Worldwide Bluegrass Music Month." IBMA – the International Bluegrass Music Association – is the professional trade organization for the global bluegrass music community.
Earlier in the day, family patriarch and IBMA Hall of Famer Del McCoury will perform the National Anthem at LP Field, just befo...

12/6/97 Auburn Hills To Be Released at LivePhish.com and Dry Goods on Tuesday
[ Sep 20, 2012 - Share ]
On Tuesday, September 25, Phish will release "December 6, 1997, The Palace of Auburn Hills, Auburn Hills MI" as the next remastered show to join the ongoing LivePhish Archives collection. The show will be available as a download at LivePhish.com and as a 2-CD LivePhish Limited set exclusively from Phish Dry Goods. The release was created from Paul Languedoc's DAT stereo soundboard mix remastered by Fred Kevorkian and contains 16 songs totaling two and a half hours of music.
Phish's third show at The Palace on December 6, 1997 was yet another defining fall '97 gig, with an under-recognized set I and a renowned set II that must be heard in one sitting, preferably loud with headphones. As they rounded the bend into the final week of this storied fall tour, the band had a confident swagger that exploded in The Palace with a flood of combined energy that flows through on the tapes. The Palace is deep in the suburbs but this Saturday night show in the home of The Pistons was a sla...

Hangtown Halloween Ball Adds Late Night Schedule
[ Sep 20, 2012 - Share ]
Just as the summer's bustle is coming to a close, the heat is turning up for the folks at Railroad Earth's Hangtown Halloween Ball. Late Night line-up information for Friday, Saturday and Sunday was just announced including: a special set with Karl Denson and Friends, Emmitt-Nershi Band, The Infamous Stringdusters, Orgone and NVO. And it's all going down at the gateway of the High Sierra Mountains in Placerville, CA on October 26th-28th.
The three-day camping event will feature an impeccable roster of talent, including over 20 live bands on 3 full stages in a pastoral mountain setting. Highlights include three nights with Railroad Earth along with performances from Delta Spirit, Karl Denson's Tiny Universe Tribute to the Beastie Boys with members of Slightly Stoopid, The Del McCoury Band, Blind Pilot, ALO, Keller Williams with The Travelin' McCourys, and up-coming bay area songstress Nicki Bluhm & the Gramblers among others.17356
Thi...

The Festy Experience Hosted by The Infamous Stringdusters, Oct 5-7
[ Sep 17, 2012 - Share ]
The 2012 installment of The Festy Experience, the annual gathering in Nelson County, Virginia hosted by The Infamous Stringdusters and produced by Cereberus Productions and the Artist Farm, takes place October 5-7, 2012. With the 3rd annual event, The Festy continues to carve a unique and growing niche for itself, with a seamless and authentic integration of great music and outdoor living. This year's Festy Experience is the launch of a big fall season for The Infamous Stringdusters, with their very special Silver Sky-Deluxe Edition to be released October 16, 2012, just as the band embarks on a massive fall tour in support of the album. Details on Silver Sky-Deluxe Edition and the band's complete list of confirmed tour dates are included below.

"The sure sign of a great festival is if you really don't want to leave, and as we all packed our cars, this was th...

The Werk Out Music & Arts Festival Releases Festival Schedule for September 20-23 Event
[ Sep 17, 2012 - Share ]
As festival season winds down, The Werk Out Music & Arts Festival, held Thursday through Sunday, September 20–23 at Legend Valley in Thornville, OH, will serve as the summer's final fling.
Building on an already stacked lineup on the weekend when summer turns to autumn, The Werks are thrilled to announce the addition of Lotus, Papadosio, Greensky Bluegrass, Roevy, Break Science and more to its 3rd annual The Werk Out Festival. Additionally, the festival schedule is now available online at http://www.thewerkoutfestival.com/site/schedule/ 17356

The complete lineup for this year's Werk Out Festival now includes The Werks (3 nights), Lotus, EOTO, Rusted Root, Papadosio, Greensky Bluegrass, Break Science, ZOOGMA, The Everyone Orchestra, roeVy, ekoostik hookah, Kung Fu, DrFameus (ft Allen of The Disco Biscuits), The Heavy Pets, Dirtfoot, The Twin Cats, Strange Arrangement, ...