| | | |
| --- | --- | --- |
| DrmJ - Singer/Songwriter - Author/Freelance Writer's Profile | | |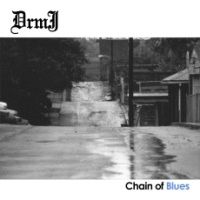 User Since: 6/12/2008 4:25:23 PM

Singer/songwriter DrmJ has a catalogue of nearly 200 copyright-registered pop rock and country songs. Influenced by the mid-60s British Invasion and American country music, his unique musical style is reminiscent of 1960s Beatles (especially John Lennon). DrmJ is a solo artist in the true sense of the word--he composed (music and lyrics) and performed every song on each of his albums. DrmJ has also achieved success as a music journalist and as a creative writer. His website includes streaming audio, reviews, a discography, biography, bibliography, photo gallery, and CDs for sale direct from DrmJ.
Link:
DrmJ - Singer/Songwriter - Author/Freelance Writer's 10 most recent users followed:
The 10 most recent users following DrmJ - Singer/Songwriter - Author/Freelance Writer: