| | | |
| --- | --- | --- |
| Connie McCaffery's Profile | | |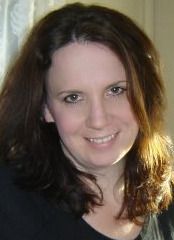 User Since: 2/23/2010 5:09:11 PM

Hello, My name is Connie McCaffery. I am married to a wonderful man and have 2 wonderful boys, ages 21 and 15. In 2007 I started a product line which includes products made with all natural ingredients such as Shea Butter, Cocoa Butter, Olive Oil, Coconut Oil, Essential oils and others. The idea behind my product line was to offer back to basics products which were simply good for us. I've tried many store bought products which claimed to offer various results but didnít deliver. The majority of the time you couldn't understand some of the ingredients either. My product line includes over 30 varieties of homemade soap which includes shaving soap and soap for dogs. I have lip balms, solid lotion bars, solid perfumes, body sprays, all natural salves, room/linen sprays, natural bug repellents, soy candles and more.
Link:
Connie McCaffery's 10 most recent users followed:
The 10 most recent users following Connie McCaffery: